As we reflect on the past few months, make the best of our current situations, and look toward the future, we introduce a series that reimagines public spaces and how we navigate within them.
I run along the Reston stretch of the W&OD (Washington and Old Dominion) trail a few times a week. The trail runs 45 total miles in length, stretching across Northern Virginia, from Alexandria to Purcellville. This distance makes for a varied terrain from start to finish, but in my area, it's a paved two-lane path, mostly tree-lined, shared by runners, cyclists, walkers and hikers. At 100 feet wide, though, it's one of the skinniest trails in Virginia, which makes courtesy and communication between users a true necessity, even more so in these times of social distancing.
For the most part, the other exercisers I've met along the W&OD use the trail responsibly. And if we forget, there are signs along the side that lay out the guidelines and expectations—signs about passing on the left, moving on the right, and getting to the shoulder if you need to stop. There's no real enforcement; it's a social contract of sorts, and it works.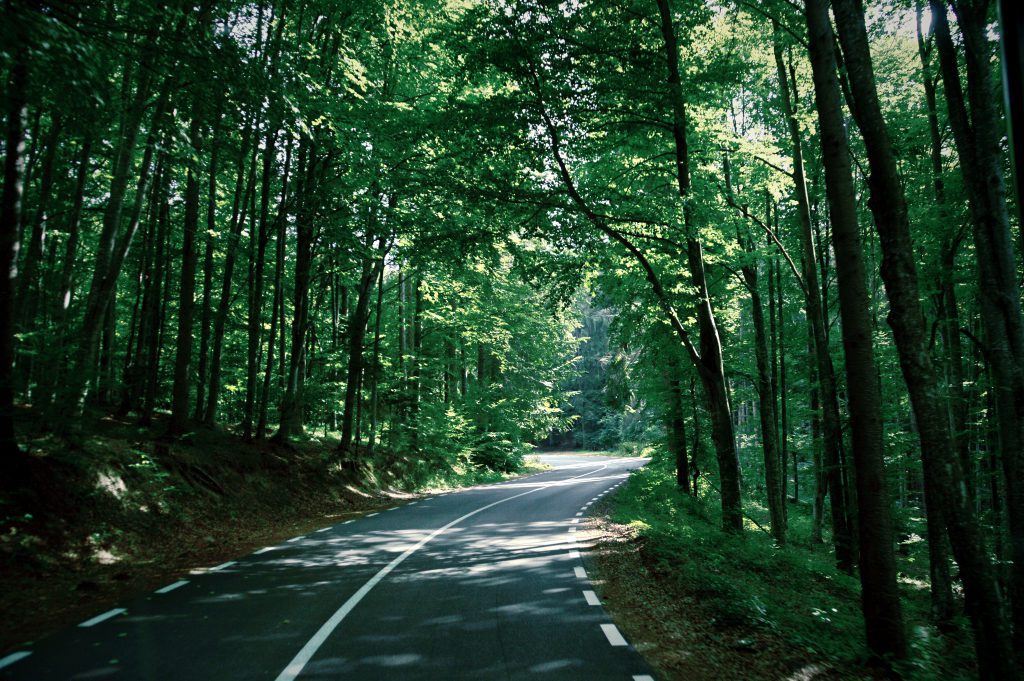 Sign of the times
Since COVID began, a new sign was added to the group, one called "Stay Safe So Your Parks Can Stay Open," which lays out eight extra guidelines. Mostly common these days and common sense, these include, "If you are sick, please stay home," and, "Give some space." Again, despite the heightened stakes, there is no specific enforcement for this sign or penalty for transgression beyond the vague prospect of park closure.
One other suggestion — "Avoid group activities." — I didn't think really applied to me.
I haven't been running for long, but I've only ever really run alone. Even on busier days, the most interaction I have is moving out of the way of bikes whizzing past and pulling up my mask when my path crosses that of another runner, tipping my hat to them or tossing up a quick wave. Sometimes they wave back, but often this gesture is unreciprocated. I understand the impulse: I'm sure I've missed my share when I was deep in the zone, immersed into a particularly compelling podcast or song. It's possible too that I just didn't particularly want to draw focus to how sweaty and puffy and exhausted and winded I was.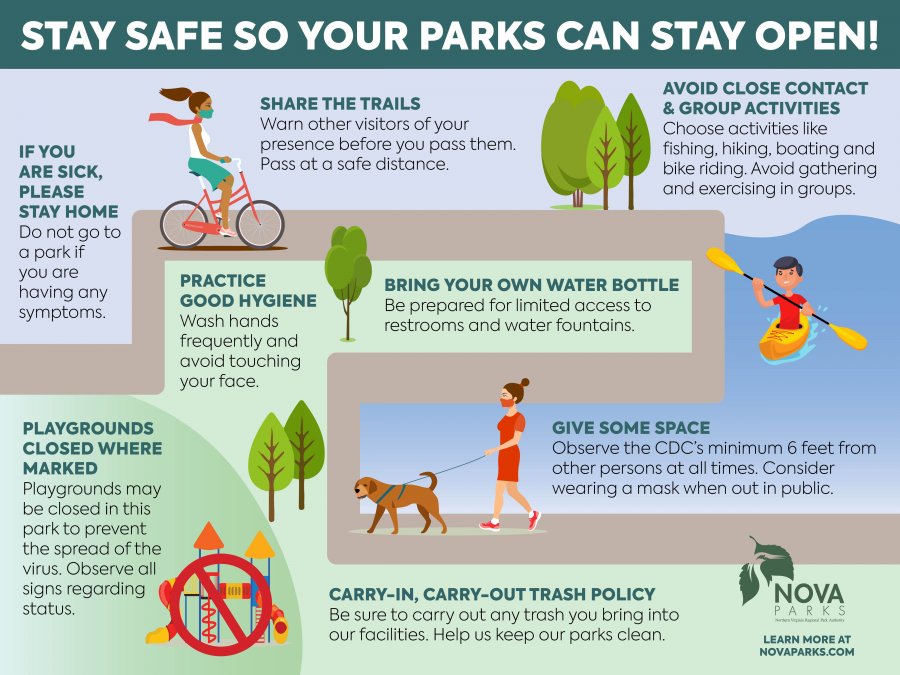 Crowds not required…
Some experiences in life almost necessarily require a crowd to reach their peak expression—the communal electricity buzzing through an audience right before their favorite band hits the stage, the collective, high-fiving, roaring joy of a game-winning home run, the infectious laughter heard bouncing off of the walls in a darkened movie theater. Likewise, the modern office environment lends itself to open communication and collaboration that, while still available in some form within a digital environment, draws from the direct connection made possible by proximity. Yes, with Instagram acoustic shows and Zoom and Netflix Parties, we have found ways to connect virtually and keep these cultural institutions alive in some way. But without a crowd—without the shared space of the club or the stadium or the office—something ineffable is lost.
Running, on the other hand, seems to me like more of a solitary endeavor. A runner doesn't need much extra equipment beyond some clothes and a pair of shoes. Just an open path (or treadmill belt?) and a willing (though sometimes reluctant) body.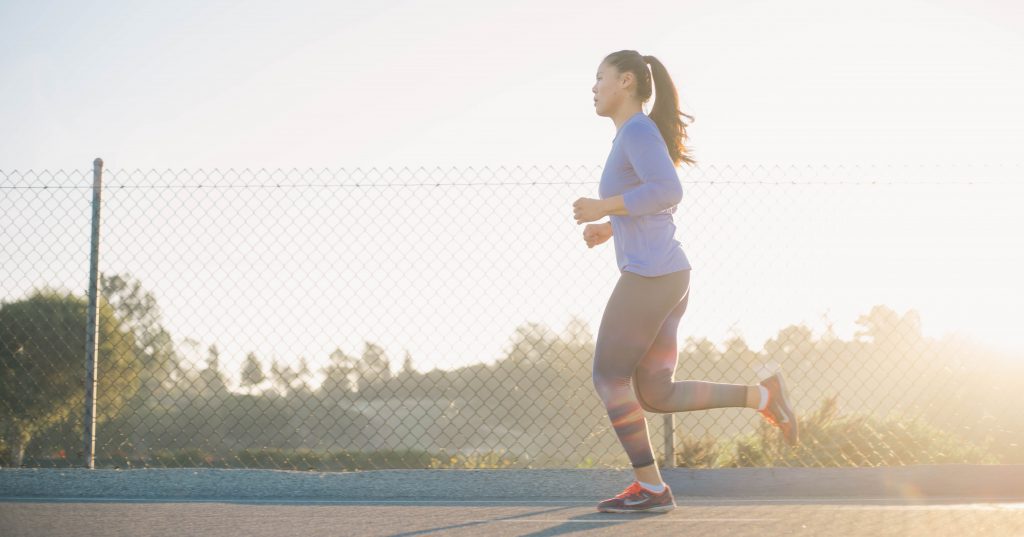 …community encouraged
Still, I do wonder what I am missing by only running alone, whether by choice or, as is the case right now, socially-responsible necessity. It's a commonly accepted truth that a runner's time will often improve if they are competing with another. In addition to the most famous marathons in bigger cities like New York and Chicago, communities around the country hold races—fun runs, 5 and 10ks, half- and full-marathons—where, for a nominal fee (often to support a charity), a runner can get a shirt, a medal, and the opportunity to test themselves physically against their own personal records and other athletes. Running groups provide training for such events, as well as fellowship, accountability, and external motivation. Being immersed within a running community has definite benefits, but when the only possible community expression is from a distance, how much is still shared when physical space cannot be?
I can still go to online running forums for advice on gear, form, and routes. I can shop in online stores. I can even still run races, though these days, all of the races are "virtual," meaning I still run the listed distance but along my own chosen route. A lot of times, I choose the W&OD, which means, at any given time, I might be running an "official" race unbeknownst to anyone else on the trail, among folks walking to work or just out for an evening stroll. Afterwards, I take pictures with the shirt and medal and race bib that I received earlier that week in the mail, and then post the photos as well as my times on the race website alongside other runners from around the city, state, country, maybe world.
Make it purposeful
Someone recently asked me why I pay to run virtual races alone along routes that I run every day for free. I honestly didn't have a specific answer. Is it to feel some sense of external motivation (despite the fact that I already have the medal in hand before I take a single step)? Is it to give myself a distinct benchmark that stands out from the blur of daily stats? Do I just like shiny things?
It's a little of all of these, but I think it's mostly to do with purpose and with community—how the virtual nature allows me to connect in some way to others, even from far away, to see their smiling, sweaty faces in photos and share my own with them. I may not be able to run alongside the other racers, but, not unlike Fievel Mousekewitz and his papa in An American Tail, it helps to know that we're all running around the same time, with the same goal and purpose, even if in different places and directions.
Without an actual finish line, it takes a bit of extra effort and imagination to keep that purpose in mind. The last 100-meter sprint is different if there is only more of the same open road ahead. To some extent, I have had to find and add my own extra purpose to keep me running. Yes, if I sign up and pay for a race, I feel more compelled to complete it, but that only helps me directly on race days.
So, for the day-to-day, I have decided to give myself some additional purpose by running to benefit a charity that is near and dear to my heart. I set up a GoFundMe and a new Instagram to track my progress. I have asked for support and donations through social media, which in turn creates its own sense of community around my running in addition to raising some extra money and awareness for the cause.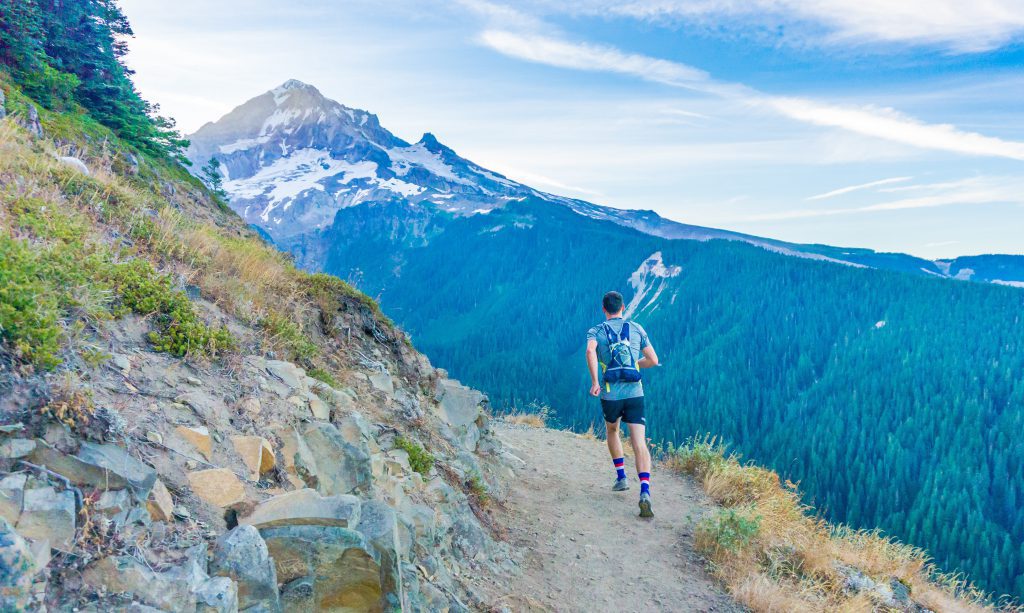 Reimagine engagement
It is up to each of us to make the best of the weird and unfortunate situation we currently find ourselves in. Doing so may take a bit of extra effort and imagination, as well as some examination of what matters most to us. When you are missing the experiences that you most enjoy in "normal times," take the opportunity to still engage in some way. Support your favorite musicians and other artists on social media; attend online concerts if they are available or put on your own in your living room. Open a Zoom or Houseparty or whichever virtual party app you prefer and watch a live ballgame together with your friends. Take the extra step to engage your coworkers online. In these ways, seek out available communities, or create your own. Work to keep your connections strong for when we can all be back together, like a runner who continues their training alone, participating in virtual races, say, with an eye toward future days when in-person races with official timing and established courses return.
That's what I'm going to do anyway; I'll keep on running. If you're ever out in Northern Virginia and see me puffing and chugging down the W&OD, don't be afraid to wave. I'll wave back if I see it, from a socially responsible distance — that is, as long as I'm not too deep in the zone.