Since I've been working from home, I've had the pleasure of working alongside two furry coworkers – my dog, Klara, and my cat, Chester. They're undoubtedly one of my favorite parts of working from home. Just being in the same room as them brightens my day.
Don't get me wrong — there are definitely some downsides to having pets in the house when working from home. Raise your hand if you've had a pet disrupt a work call. Or distract you from an important project. Or throw off your schedule because they had an accident or needed to go out. Barking at squirrels, meowing for food, chirping for attention, fighting with another pet, eating something they shouldn't, the list goes on. It can be slightly frustrating.
But it's all so worth it. Having pets, especially when working from home during COVID has WAY more benefits than it does negative side effects. Other than providing you with unconditional love, pets provide a multitude of advantages to your mental, physical, and social well-being.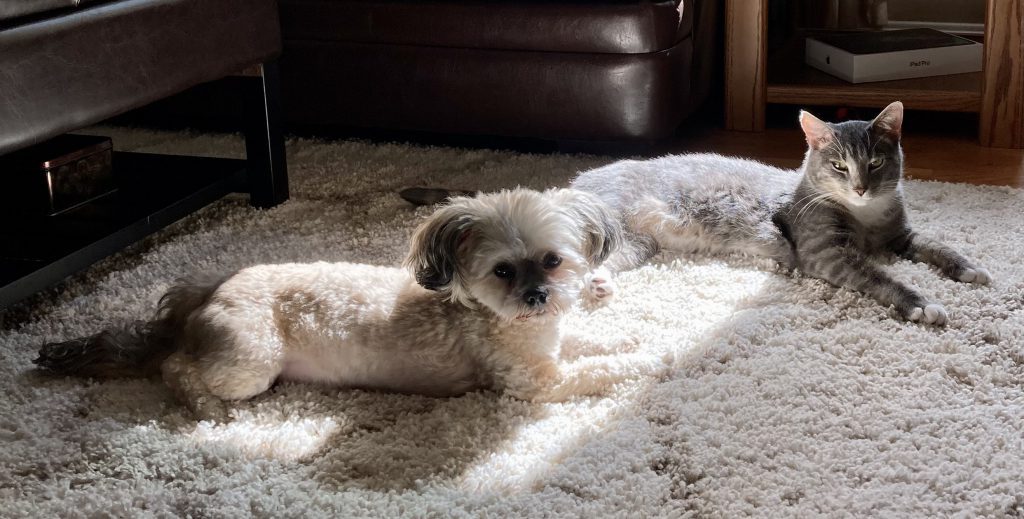 Mental health boost
In an age where we can't get hugs, give handshakes, or experience other physical contact with people, pets are the solution. Not only do they provide some much-needed companionship, but you get an added mental bonus when you pet them! Touching, patting, or cuddling a pet increases oxytocin, the chemical in your brain that promotes emotional health and well-being.
In a creative rut or just can't concentrate on work? Walking your pet outside can give you a much-needed break to recharge, refocus, and reinvigorate that creativity. This is because taking a break from your work can increase productivity and innovation.
According to Mental Health America, "Pets and therapy animals can help alleviate stress, anxiety, depression, and feelings of loneliness and social isolation. Interactions with animals can help people manage their long-term mental health conditions." This is supported by the fact that, "Pet owners are less likely to suffer from depression than those without pets."
So, not only do pets warm our hearts and keep us laughing with their silly antics, but they actually aid our overall mental health by helping us destress, keep our cool, and stay happy – somethings that are very much needed when we're working from home in near isolation.
Physical benefits
Having an active pet means being a more active owner, and being active comes with a wide range of benefits. It's no surprise that people with a dog walk more each week than they did before owning a dog. In fact, owning a dog (especially an overweight one) can help you lose weight. Apparently, they're great exercise buddies because they're both reliable and nonjudgmental!
Too, regularly playing or walking your pets not only decreases your blood pressure but your cholesterol and triglyceride levels (which are indicators of heart disease). If you're looking to stick to your New Year's resolution of staying active or getting healthier, consider getting a pet to help you reach your goals.
But you don't need a dog, cat, or other active animal to get the physical benefits. Muscle tension and pulse rate can be reduced by gazing at fish as they swim in their aquarium!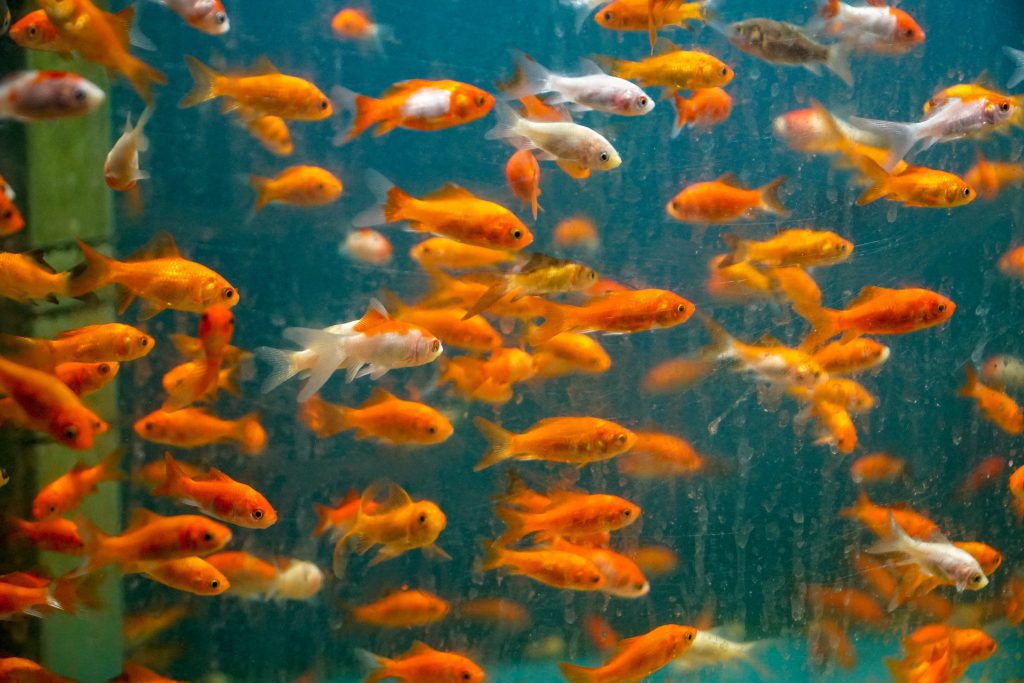 Socially distanced socialization
Many pets make very good companions, especially when the possibility of being around other people is so low. Birds specifically are very good for this as they encourage social interaction and help keep your mind sharp.
However, pets don't have to be our only friends when WFH, they can also foster social bonds with other humans.
One major way they can do this can happen during work meetings. Showing off pets to coworkers (and clients!) can help you bond with colleagues by highlighting similarities and common interests. A few months ago, we had a Sogolytics employee pet day where we met up for a call just to show off our pets. There are plans for more pet centered employee activities as well!
Sometimes, unplanned pet appearances can help facilitate the bond, too. When someone gets interrupted by their pet in a call, it can break tension or cause a laugh. This interruption is a sneak peek into their life outside of work and can ultimately humanize the other person more.
Pets help with socializing outside of work as well. If I didn't have a dog, I would only leave my house to grocery shop. As a relatively new person to my neighborhood, that wouldn't be beneficial to making friends. Walking my dog gives me a safe, socially distanced opportunity to meet my neighbors.
Every day is pet day when you WFH
56% of households in the U.S. have a pet. Join the majority. When you adopt a pet, you'll gain a new coworker that'll help you through these strange times and beyond.