What can I say? It's a fast-paced and hyper-connected world out there, and it's easy to get caught up in the relentless pursuit of productivity. From dawn till dusk, employees are often seen tirelessly striving to meet deadlines and surpass targets, neglecting their mental and emotional well-being in the process.
However, things are changing.
Employees are demanding more in the way of work-life balance, flexibility, and autonomy than ever before. Fortunately, companies are becoming aware of this, and the pandemic's work-from-home (WFH) effect has ushered these changes swiftly along.
As the world embarks on redefining workplace norms, it's prudent to emphasize the need for taking breaks and caring for mental health. Mental health awareness isn't viewed with the same stigma as decades ago, but there is still work to do long before someone is in crisis.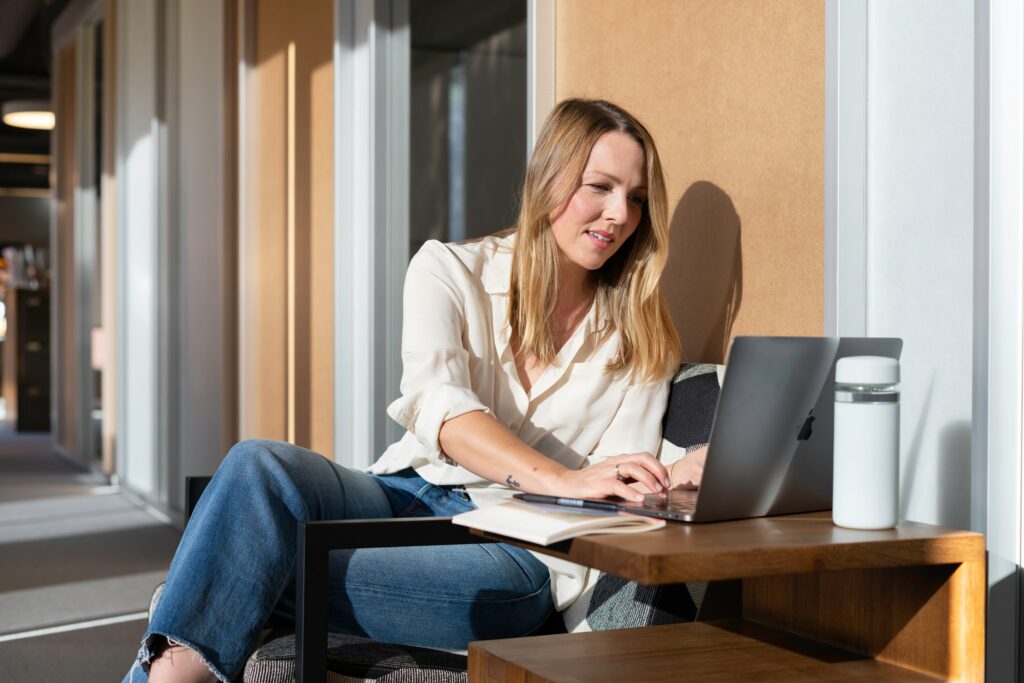 Miranda's story: The employee perspective
Meet Miranda, a talented and dedicated employee who has been working at tech startup, TechBlu, for the past three years. Like many employees, Miranda has always felt the pressure to perform, often sacrificing her breaks to meet demanding deadlines.
She feels guilty if she starts getting sick and should take time off or when she can't focus because of stress at home.
We all know these employees, and you've most likely been (or still are) one of them.
Unfortunately, this relentless work culture is taking a toll on Miranda's mental health. It's more dangerous than you realize. Work-related stress causes approximately 120,000 deaths per year in the United States alone.
What are the consequences of neglecting breaks and mental health?
Burnout: The absence of breaks and self-care practices can lead to burnout, a state of chronic physical and emotional exhaustion. Burnout not only affects an individual's productivity but also their overall happiness and satisfaction with their work. Burned-out employees are 63% more likely to take a sick day and are 2.6 times as likely to seek a new job actively.
Decreased productivity: Contrary to popular belief, working longer hours doesn't equate to higher productivity. Productivity significantly declines after working more than 50 hours per week. Without regular breaks, employees like Miranda experience declining cognitive function, creativity, and problem-solving abilities.
Poor mental health: Ignoring mental health concerns can severely affect employees and employers. Depression, anxiety, and other mental health disorders are rising, leading to decreased work performance, absenteeism, and healthcare costs. In fact, depression and anxiety cost the global economy an estimated $1 trillion per year in lost productivity.
What are the benefits of taking breaks and prioritizing mental health?
Enhanced productivity: Taking breaks allows employees to recharge their minds and replenish their energy levels. Studies have shown that regular breaks improve focus, concentration, and cognitive function, leading to higher-quality work output and increased productivity. By giving themselves permission to pause, employees can return to their tasks with a renewed sense of clarity and efficiency.
Improved mental well-being: Breaks allow employees to engage in activities that promote their mental well-being. Whether it's going for a walk, practicing mindfulness, or pursuing a hobby, taking breaks allows individuals to step away from work-related stressors and engage in activities that bring them joy and relaxation. This helps reduce anxiety, alleviate stress, and foster a positive mindset.
Enhanced creativity and problem-solving: Stepping away from work tasks and taking breaks can stimulate creativity and foster innovative thinking. When employees give themselves space to disconnect from the immediate demands of their job, they open mental pathways for new ideas and fresh perspectives. Breaks allow the mind to wander, which is often when breakthroughs and innovative solutions arise.
Improved focus and concentration: Prolonged periods of uninterrupted work can lead to mental fatigue and decreased attention span. By incorporating regular breaks into their workday, employees can improve their ability to sustain focus and concentration. Short breaks help prevent information overload and allow individuals to reset their attention, improving overall performance.
Reduced stress and burnout: Chronic stress and burnout are prevalent in today's fast-paced work environments. Taking breaks and prioritizing mental health can significantly reduce stress levels and prevent burnout. Breaks provide a valuable opportunity for employees to disconnect, relax, and engage in self-care practices that promote emotional well-being. This, in turn, leads to increased job satisfaction and a healthier work-life balance.
But we can't just look at this from an employee's perspective. There are plenty of benefits and consequences on the employer's side too!
Are you actively listening to what your
employees are really saying to you?
Tanya's perspective: The employer's dilemma
Tanya, a visionary leader and part of the C-suite at TechBlu, realizes the adverse effects of a burnout-prone work environment. To understand if they are doing enough to improve employee experience, she wants to avoid the dangers of not taking care of the mental health of her employees.
What are the consequences of neglecting breaks and mental health?
Increased absenteeism and presenteeism: Neglecting breaks and mental health can contribute to higher rates of absenteeism and presenteeism within the workforce. Absenteeism occurs when employees take unplanned time off due to physical or mental health issues, while presenteeism refers to employees coming to work despite being unwell or mentally strained. Both absenteeism and presenteeism negatively impact productivity and team dynamics, and can contribute to the spread of illness in the workplace.
Higher turnover rates: A lack of emphasis on breaks and mental health can increase employee turnover rates. When employees feel overwhelmed, unsupported, or burnt out, they are more likely to seek opportunities elsewhere. High turnover rates not only disrupt workflow and team dynamics but also result in increased recruitment and training costs for the organization.
Reduced employee engagement and morale: Failing to prioritize breaks and mental health can decrease employee engagement and morale. When employees feel overworked, undervalued, and unsupported, they become disengaged from their work and the organization as a whole. This can result in a negative work atmosphere, reduced collaboration, and a lack of commitment to the organization's goals.
Negative organizational culture: An organizational culture that neglects breaks and mental health can become toxic and detrimental to the well-being of employees. When mental health is not prioritized, it sends a message that employees' overall well-being is not valued. This can foster a culture of stress, fear, and low employee morale, leading to decreased trust, increased conflicts, and hindered teamwork.
Higher healthcare costs: Ignoring breaks and mental health can contribute to higher healthcare costs for employers. Employees who experience chronic stress or mental health issues may require medical attention, therapy, or other interventions. This can result in increased healthcare expenses, insurance claims, and the overall burden on the organization's healthcare plans.
Diminished reputation and employer branding: A work environment that neglects breaks and mental health can negatively impact an organization's reputation and employer branding. Prospective employees seek organizations that prioritize employee well-being and mental health. Failure to do so can result in a negative perception of the organization, making it challenging to attract and retain top talent.
Recognizing the importance of employee well-being, Tanya implemented a comprehensive approach that encourages breaks and supports mental health initiatives within her organization based on the benefits.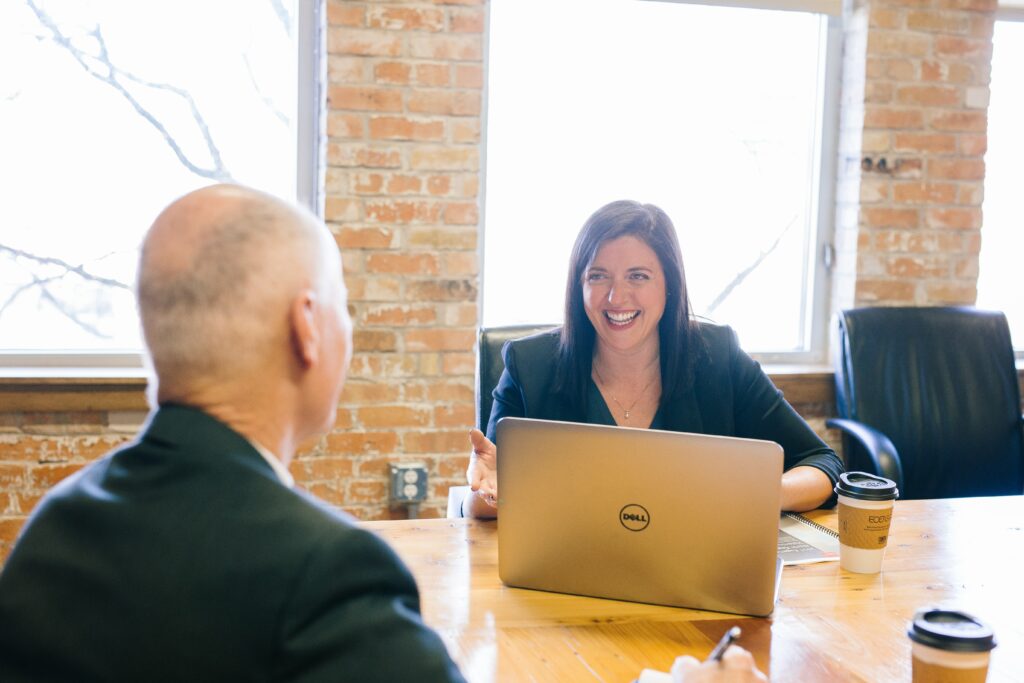 What are the benefits of prioritizing breaks and mental health?
Increased employee engagement and satisfaction: Employees who feel supported in prioritizing their well-being are more engaged and satisfied in their roles. By encouraging breaks and mental health initiatives, employers foster a positive work environment that values employees as individuals, leading to higher levels of engagement, commitment, and loyalty.
Improved productivity: Numerous studies have shown that taking regular breaks can significantly enhance employee productivity. Brief diversions from work tasks can improve focus and concentration, leading to higher-quality work output.
Increased problem-solving from perspectives: Google, for instance, has famously incorporated the concept of "20% time," encouraging employees to spend 20% of their working hours (or about one day a week) on self-directed projects, leading to groundbreaking innovations. Give your employees the freedom and autonomy to feel empowered at work and make changes.
Enhanced organizational culture: Prioritizing breaks and mental health sends a powerful message to employees that their well-being matters. This contributes to the development of a positive organizational culture that promotes work-life balance, collaboration, and overall employee satisfaction. A healthy work culture attracts top talent and fosters a sense of pride and belonging within the organization.
Reduced turnover and absenteeism: Prioritizing employee well-being and creating a supportive work environment reduces turnover rates and absenteeism. Employees who feel valued and supported by their employers are likelier to stay with the organization and have fewer unscheduled absences.
It's all in the balance
As Miranda and Tanya continue their respective journeys, there's no doubt they'll come to understand that the need for taking breaks and caring for mental health is not just a luxury but a necessity for individuals and organizations alike. Employees and employers can unlock many benefits by acknowledging and addressing the detrimental consequences of neglecting them.
For employees like Miranda, embracing breaks and prioritizing mental health improves well-being and work-life balance. Caring for her mental health allows her to bring her best self to work, leading to higher job satisfaction and overall happiness.
On the other hand, employers like Tanya reap the rewards of an empowered and mentally healthy workforce. Investing in employee well-being demonstrates a commitment to their success and creates a positive company culture that attracts top talent.
Organizations need to prioritize breaks and mental health on both individual and systemic levels to make a real change. This can be through policies and practices that support work-life balance, flexible working hours, and regular opportunities for relaxation and rejuvenation. Imagine being comfortable enough to take time away from work just because it's healthy to do so, and not because you're sick or it's time for your family reunion (not that there is anything wrong with that!).
The global paradigm shift towards recognizing the importance of breaks and mental health is a vital step toward creating healthier and more productive workplaces and workforces. By valuing and nurturing the well-being of individuals, organizations can foster a culture of success, innovation, and overall fulfillment.
So, let's all take a moment to pause, breathe, and embrace the power of breaks. Together, we can pave the way for a new work era that values individuals' holistic well-being, fosters creativity and innovation, and drives sustainable organizational growth.
Remember, it's not just a break—it's an investment in our collective future.
Start talking to your employees now with our leading experience management solution to help you innovate your employee experience.