Back-to-school time is here, and it's not just stressful for students. Educators want to make the transitions and establishments of routines as seamless as possible for the little ones (or big kids if you teach middle school or high school), and this requires a mind that is rested and a heart that is at ease. During the summer, a lot of us began exercise regimens, started getting more sleep, and maybe even practiced journaling or meditating. Oh, we're feeling good! But how can we maintain these self-care practices and stay engaged with our work when students, parents, and administrators start demanding our time this September? 
Our physical, emotional, mental, and spiritual aspects of ourselves all need care.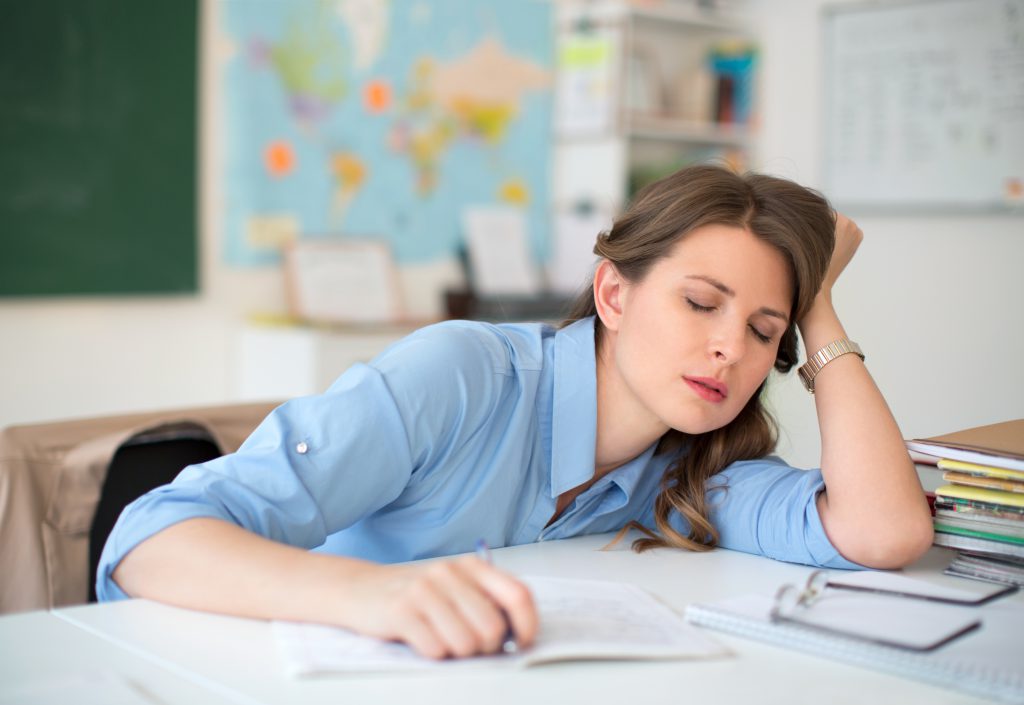 Just Do Something
Stamina and energy are essential to being a teacher, as you clock dozens of laps around your classroom daily. My own exercise career itself waxes, wanes, and everything in between, so I'll keep my suggestion simple: At least three or four times a week, just do something. 
Some weekends, my only exercise is a walk around the block on Sunday afternoons between grading sets of papers. But hey, that's something! Other times, I'm disciplined and doing classes at my YMCA. Then some springs I do 5Ks. Lately, I've been very big on power walking. If middle age aches and pains are dragging me down, I hit the pool and swim a mean doggie paddle and backstroke for about 30 minutes, followed by a little sweet hot tub time. If I get off track, I get back on. Just like I preach to my students, I make mistakes and I try again.
"How'd you sleep?" Like most teachers, by the time spring rolls around, a lot of my lofty health goals have disappeared. This year, set a bedtime, and stick to it. If you mess up, regroup, and try again. We need to have a lot of patience and positivity for our young scholars, and I find that that's nearly impossible on multiple nights of less-than-enough sleep. 
Positive Vibrations
Prayer and meditation have always been helpful to me. Whatever your denomination and/or preference, go for it! Get your head and heart right for your day. Even just 10 minutes daily — plus a little more or less on weekends — can go a long way. Daily meditation books offer an inspirational reading for the day and can be mixed and matched with quiet time with the higher power of your preference. I reflect on yesterday, make my intentions for today, and turn it all over to my higher power. Get up early. Give yourself good-for-the-soul solitude and the precious gift of time.
Life is hard, and I will need to turn my Timmies, Juans, or Olivias over to the universe and do my best in terms of teaching them. Classroom hopes, expectations, emotions and stress can wear me down. My friends and I are also really big on reaching out to each other during the day. I sometimes take pictures of my morning inspirational readings (one of my girlfriends does this daily!) so that even if I can't recall the inspirations, I can re-read excerpts from the picture. Little things such as a cute little gif or emoji and a few words can brighten your planning period or lunch, too. Think you're too busy? Think again. Take an actual lunch break away from your desk. Step outside. Feel that smile forming on your face! Work can wait.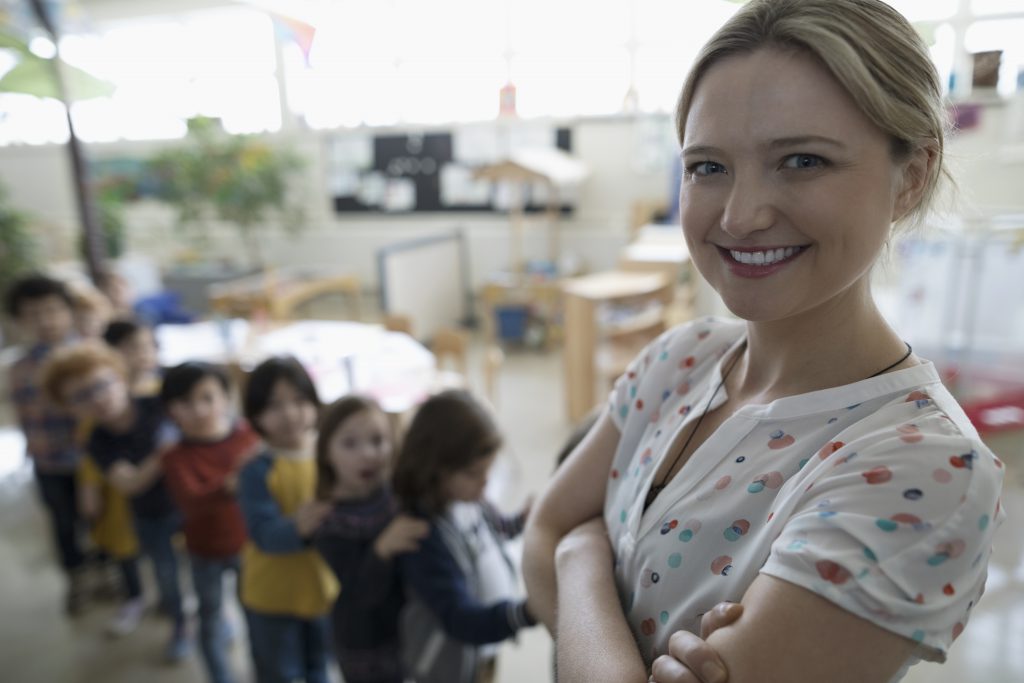 We're Worth It!
How to maintain an attitude of positivity and compassion while teaching children? It can be challenging. At one point, students seemed to be setting off some sort of emotional triggers in me that I'd never dealt with, and it was leading to my professional burnout. Does it need to lead to yours? Absolutely not! Consider therapy. See what your insurance plan offers in terms of addressing your mental health. No time on weeknights? Many therapists and other licensed professionals have at least partial weekend hours to help with the balance. A Saturday session spent sorting through my week's accomplishments, mistakes, and in-between gray areas was often extremely beneficial. Shop around and consider co-pay costs, too. Our school insurance benefits were pretty good. Even if they are not stellar, you are worth it!
My coworker said once, "It takes a special person to be a teacher's spouse." Indeed. We grade, plan, and teach our hearts out 10 months of the year, and ask our partners to do more than their fair share of domestic duties. As a result, the strain of career, kids, health, and more can be overwhelming. As relationships evolve, couples counseling and shared reflection opportunities can be really helpful in working through challenges including work/life balance. In my experience with my husband, these shared efforts have brought us closer and made us happier. 
Notes on the Mind and Heart
Personally, I choose not to download the Outlook email app on my phone to "keep on top" of my work inbox. It is too much for me to be perpetually multitasking, and so holding off on responding to emails until a designated daily desk time helps with my mental clarity.
And how about reclaiming weekends for a little rest and relaxation? During the school year, there are two nights a week, minimum, when I do no school work: Friday and Saturday. And Saturday is my "day off" from any and all grading, planning, and emails, too. Once a month, my girlfriends and I go out to dinner. Sometimes we meet for coffee. Plus, my husband and I have wonderfully long, leisurely dinners on our Date Nights a couple times a month.
A month or so into my first teaching job, I called a colleague on a weeknight, worried about how I was going to grade several sets of papers that same night. She suggested a way to work smarter instead of harder and told me that I "had to have a life." She didn't say it to be mean. For her, it was simply a matter of fact that she had already figured out. We teachers need to take care of ourselves. Have fun outside of school! Life happens for all of us, teachers included.
Time to prioritize the well-being of your teachers? Get started with an employee wellness survey!