Want more customers — and more loyal customers? Of course.
Customer experience (CX) in competitive markets is, in many ways, the holy grail to building your business with sustainable profitability. Companies bend over backward to understand their customers and keep them coming back for more. Indeed, customer loyalty is vital to a sustainable sales trend — one that can so easily come off the rails.
One way of looking at CX is mapping out the customer's journey (CJ) from start to finish. The CJ consists of numerous touchpoints that the company can pinpoint which link together to keep the customer engaged. As crazy as this may sound, a single touchpoint can undo all the goodwill built into the customer's journey, possibly over years. CX touchpoints describe crucial interactions in both digital B2B and B2C marketing strategies today. This article will focus on the online market dynamics most likely to corrupt CX and ruin branding objectives.
Interested?
Explore our webinar on the blueprint to improve customer loyalty!
Three things we should explain up front about disruptions:
There's no neat package when it comes to predicting vulnerable touchpoints.
Opposing forces run on their own steam, obeying mutually exclusive rules.
An analogy, as an example, is a weather event where a hurricane strikes, say, Florida. Still, a tornado can spin out of control on the same day creating an even more complicated situation. They expose vulnerabilities in the entire marketing landscape — the supply chain, industries, full customer segments, or individuals. Still, the analysis will show that not all entities necessarily absorb the shock equally or rebound the same way.
Marketers' most imposing weapon against CX disruption is service excellence.
Service (without the term "excellence") is a company action designed to make it easy for the customer to reach decisions around the product — buying it and using it. Service excellence is taking things up several notches, leaving no stone unturned to ensure the CJ avoids all the potholes in the road. It's another way of saying the brand adds extra value to its offer for the same price.
With these precursors in mind, let's view each disruptor separately in the digital era.
Disruption #1 – Commoditization
This is one of the hardest pills to swallow, especially for B2B marketing teams. In short, it means that product distinctiveness is rapidly disappearing. It's restricting brands from promoting better materials, endurance, operation, colors, maintenance, and more because everyone's doing it just as well. Note, just as well — not necessarily better. As a result, a massive differentiator steps into the mix — pricing, usually in the form of price wars. Customers end up weighing the benefits of CX in terms of how much discount they can get.
The primary weapons to combat commoditization and get away from reducing sales revenue are service excellence and better messaging.
Service excellence, which in a way is a price discount because you're offering additional value without charging for it.
Better messaging is often overlooked by businesses navigating market segments with "product sameness" weighing things down. It's usually not what you do that gives the edge, but the way you explain things. Customers frequently draw gratification from aligning themselves with a brand image, even though the product performs no better than any competitor. For example:

A marathon athlete prefers a Nike shoe versus Adidas, both coming out of the same factory in China. The preference rests on the brand's consistent social media promotion around wilderness trails with the slogan, "Just do it." Nike says it better in a commoditized marketplace, plain and simple.
Establishing brand image in the short window before competitors start cloning cannot be overemphasized. Reputation imprinted in the customers' minds is far more resilient than the product's functional differentiation. Of course, service excellence supports brand fortification because it's a valued force when the relevant touchpoints come into play. They go hand in hand with one another.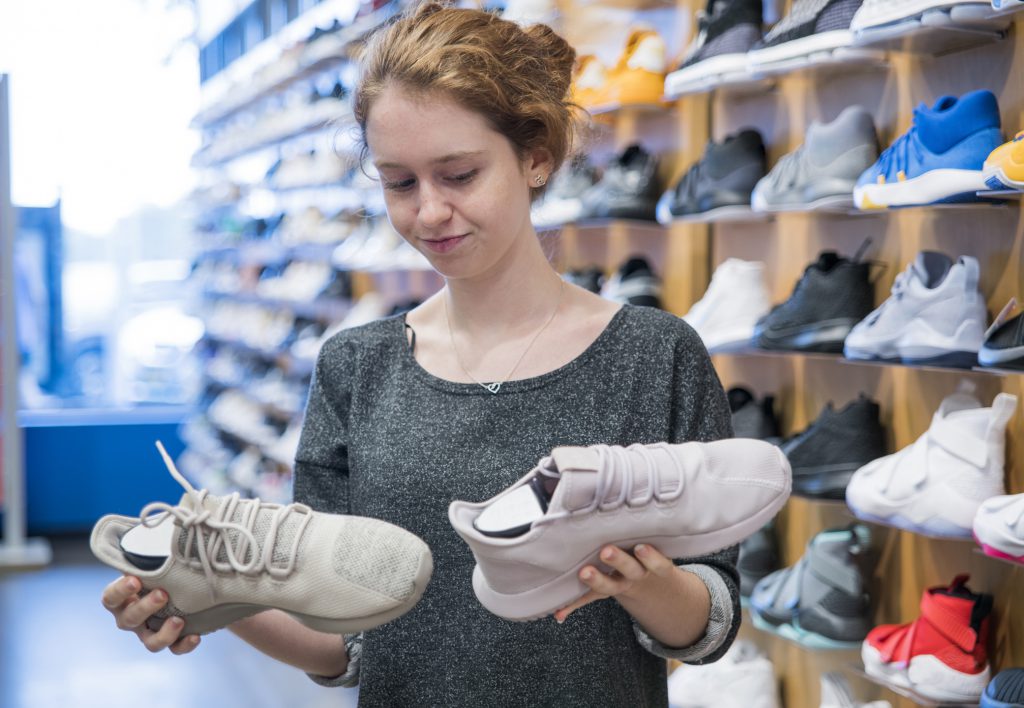 Disruption #2 – Digital Transformation
This CX disruptor aims dangerous punches at marketing strategies. Sometimes it lands a knockout blow on the chin of an overly lethargic contender. To complicate things even more, it's firing away incessantly at light speed:
Manual services providing face-to-face interactions have all but retreated to the backbenches as online promotions and distribution have gained traction.
Living in the old days, pretending that brick-and-mortar retailing rules the roost, and that B2B buyers still like to meet over lunch is like holding on to straws.
Entire customer segments have shifted their preferred way of shopping to mobile browsing. They milk their Amazon accounts and social media deals for all they're worth.
Hesitation in such a volatile environment is an unacceptable response. The skills and fine-tuning involved in navigating technologies and website marketing are in high demand. For example:
Website content flowing through pillar pages, taking the audience through a virtual store is what it's all about.
Reducing the bounce rate and pushing prospects to action while captured on the site is a science all in itself.
Before anybody knows your business exists in a virtual space, you compete with maybe a hundred others to capture the customers' attention. Searching is a fundamental aspect of CX, dependent on SEO (i.e., Search Engine Optimization).
Suppose you want to get the right customers to visit your site at the right time. In that case, the digital CX and digital CJ are front-and-center pieces of modern marketers' strategy. If you enter the challenges in a half-baked way, you are bowing down to this disruption.
Disruption #3 – Digital Business Models in a constant state of flux
A few years back, if you wanted to catch a ride between A and B, you hailed a cab. Today, there are still cabs, but Uber and numerous competitors are crowding them out, trying their best to commoditize the new get-a-ride model. Similarly:
Virtual physicians, psychologists, and lawyers are attacking the in-office consultation model that preceded it for centuries.
Freelancing on digital platforms like Upwork and Fiverr have jettisoned the concept of permanent employees along with paying their healthcare, sick leave, and bonuses. Employers pay only for the time they need and move on.
Restaurants facing social distancing pressures under COVID-19 shifted their models to mobile controlled curbside pickup and takeout.
At one time, the traditional realtor was the only way to transact your house or condo. Today there's a new sheriff in town — the home cash buyer who has kicked agents' commissions, decluttering, staging, and long selling cycles to the curb.
CX is demanding provider agility to meaningfully differentiate, aligned with the needs adjusted for the times. Modernization and unexpected events like COVID-19 continuously reshape customer experience standards. Anything short of virtual perfection is in danger of creating disruption and sending customers to competitors who promise a better outcome.
Disruption #4 – Customer expectations
This one aligns closely with #3 above (i.e., new models) — the old chicken-and-egg question coming up. Which of the two came first? Customer expectations are likely a significant driver of evolving business models. Also, shifts in product and service offers alter customer expectation levels. These, again, push companies to revise their models, and so it goes. Here's the thing:
Customer loyalty is hard-earned. Once established, it pays an excellent dividend. Customers committed to your brand repeat-buy with relatively little promotional expenditure required to keep the ball rolling.
Complacency is your most significant enemy in loyalty situations. In other words, it's the belief that you have customer retention under control and that once you have engaged their buyer commitment, they're there forever.
Competitors are nipping at your heels 24/7/365. They're looking for lapses in your concentration. Then one day, a nip converts to a huge bite. When it happens, loyal customers may well swing into a new camp and the trouble begins:

Replacing one brand-loyal client takes maybe five or more new ones at enormous marketing expense.
It can shatter your ROI and equilibrium.
Saying it's a disruptor is stating the case kindly.
From another angle, it may have nothing to do with competitors but connects more to changing demographics, behavioral drivers, and psychographics. As your customer base ages, for example, its perspectives and wants significantly alter.
Keep up with customer expectations: Customer Feedback Form template!
Sometimes it happens gradually so you hardly notice the transitions and often other times dramatically. The latest pandemic, carrying with it job losses and health threats, is a case in point. Overnight, things changed from partying and frivolity to social distancing and isolation. People look for better options under these extreme circumstances and raise their expectation-urgency accordingly.
The bottom line is don't take anything for granted and do accept that customer expectations are moving to new levels. Protect your brand following with every inch of your resource pool.
Disruption #5 – Customer Support
This is one of the king disruptors of CX, bringing the jeopardy of orchestrating a differentiation strategy home to roost. Of everything mentioned so far, nothing highlights the need for service excellence other than customer support. It also converges on the digital transformation disruptor (#2 above), giving it double-whammy disruptive power.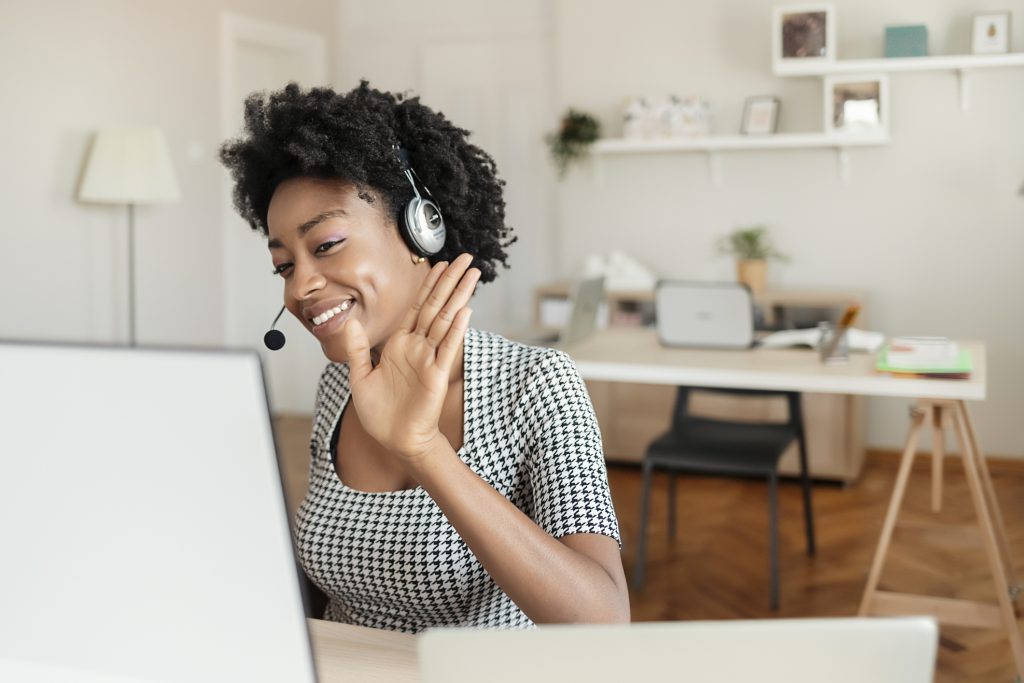 When we shop online, it usually begins with a search. For example, "best luxury realtor in Boca" or "Luxury realtors 33496" or "Sell my luxury house Boca" or similar.
Searches are initial touchpoints. Prospects gain confidence if they see your URL jumping out at them at the top of the Google page — paid or unpaid.
From there, they enter your website, navigate it, leave it, click on others, come back to you and stay longer to read ABOUT US and REVIEWS. It may take a few ins and outs, maybe over a week or two, before you're on the shortlist.
Staying with our example — the realtor search today is commoditized.
Every leading realtor promises the same thing:
Personal attention
Reliability
Holding your hand every step of the way
Technical support
And more. The ultimate winner is frequently the one who has the edge on the touchpoints that rank in the customer's mind.
It may be right at the beginning when signing up the exclusive realtor agreement. Taking one through the small print with simplicity or complexity could be a deciding touchpoint.
Perhaps it's the realtor's media support person dealing with the photography and videography that makes the difference.
Maybe the realtor that seamlessly connects you to a handyman for niggling fix-ups to get the home show-ready could be the show-stopper.
From end-to-end, there will be dozens if not scores of touchpoints. These include:
Attending to curb appeal
Decluttering
Staging
MLS prominence
Show days
Home inspections
Dealing with buyers' agents, title companies, lawyers, and appraisers.
The list is extensive. The realtor doesn't earn if you don't sell, and your trust and commitment in him or her (and the process) is essential.
Any lapse in service, any realtor glitch along the way, or any demonstration of glossing over possible obstructions can implode everything.
Service provision must reach greater heights — excellence, if you will. If it does, the realtor's reputation will prosper with the best energizer of all — word-of-mouth. If not, well then, the realtor's brand will remain a commodity lost in the herd. Even worse, the customer may abandon the process midway through and go to a competitor.
Here are the key things to remember:
If you offer online chat, make sure the agent is trained and ready to interact on all questions.
The same goes for mobile support.
Don't keep customers hanging on for minutes on end or moving them along to other departments that still can't help.
Ensure that everyone in sales enablement can answer all questions.
Don't close off just because the customer bought. After sales, reinforcement with upgraded service is a big plus.
Basically, review every touchpoint to ensure it meets the highest standards. That's the essence of excellence.
Conclusion
Sogolytics is a company working closely with clients focused on erasing CX disruptors. Everything converges on a smooth customer journey. You can see from the above how instrumental touchpoints are in the overall picture. There's almost zero tolerance in intensely competitive markets.
Connect with our team today to understand how we can empower you to optimize your CX strategy and dispelled most of the disruptors.