Why is employee and customer feedback important?
A company's ROI connects closely to retaining your customers and employees by establishing loyalty. Arguably, they are the two most crucial management focus areas for any business — big or small. Not convinced? Think about the following observations:
When you lose a loyal customer to a competitor, not only are you strengthening your opposition by creating relative weakness in your organization, but you also have to replace that business.
Many reliable studies indicate that it costs you five times the dollar investment to recruit a customer versus keeping an existing one happy and buying repeatedly.
According to the Gartner Group, 80% of sales growth comes from your loyal customer base.
One bad customer experience has a substantial ripple effect, spreading the news to sixteen others. That's because unhappy customers are twice more likely to tell others than those that are content. Essentially, it means one disgruntled person can wreak devastating brand damage simply by word-of-mouth.
Even if you replace lost long-term customers, it doesn't mean you can establish loyalty with the newcomers. There are one-time customers, and then there are repeat customers. The ones that are brand-committed and buy again and again are the ones you want.
Employee turnover can smash profitability before you even realize it. Losing an employee comes at the cost of anything between 150% – 200% of that person's salary (i.e., re-recruiting, onboarding, and training). For an hourly-paid employee, reliably expect the cost to level out at $1500.
Sometimes, when employee churn is severe, companies recruit and replace numerous times for one or two positions. Therefore, it's not only the cost per churn event that figures into the equation but also the frequency.
The bottom line is that churn, whether in the customer base or employee ranks, is an arch-enemy of organizational profitability. Inability to establish and retain loyalty is an endemic problem in business today. So, back to the section headline question — "Why is employee and customer feedback vitally important?" The answer is this:
It's a massive advantage to hear from customers and employees before they decide to jump ship. It's as simple as that. The more you know, the earlier you know, the better. It gives you the traction and power to do something about it — before it eats into your ROI. We will show below that a well-structured online suggestion box can make it happen for you.
An online suggestion box is your portal to reliable customer and employee feedback.
An online employee suggestion box and online customer suggestion box are tools highly recommended by companies like Sogolytics — a leading consulting entity in the arena — but with certain provisos:
Feedback is one thing; reliable feedback is quite another. There is always the question — "How do I know they're telling me the truth?" When it comes to positive feedback, there's often the suspicion that the employee or customer tells you what they think you want to hear. As a default, whenever there's direct contact between the company and its employees/customers, the latter will steer away from conflict.

For example, in a restaurant, when the host enquires how things are, guests almost always answer "fine" or "great" even when dissatisfied with one service aspect or another. Nonetheless, on leaving the establishment, they'll tell anyone who listens about the "rude waiter" or "too much noise" and never return.

Reliability in market research (and therefore, by association, feedback) means that customers and employees must trust the company not to:

Abuse the data it accumulates from their suggestions.
Use negative comments against the surveyed respondents in any way (e.g., downgrading the customer service or suppressing employee advancement).

A good starting point for trust is anonymity, where the person giving the feedback remains unknown. As a result, the online anonymous suggestion box is the most popular way of encouraging employees and customers to speak their minds.
When the company accesses the responses from an online suggestion box and reviews them, it's crucial to connect the findings to the employee and customer journeys. Unless the employee experience and customer experience can benefit from the online suggestion box, why go to all the trouble finding out how they feel about things?
The company must decide if its only objective with an online suggestion box is to listen to what respondents have to say, or it wants to engage in a conversation to get more insight. Marketers and HR refer to this as closing the loop.
Why an online suggestion box?
COVID-19 triggered a seismic change in the way employees work and customers buy.
The remote workplace (accommodated by website connection) and online selling/marketing pushed in-office presence and brick-and-mortar shopping to the sidelines.
B2B buying committees are reluctant to break the social distancing rules, preferring to communicate on Zoom, WhatsApp, and social media with their suppliers.
The digital era going into the 2020s has directed everything we do toward internet networking. Obtaining customer and employee feedback fits into this seamlessly for security and confidentiality. Gone are the days of using a suggestion box somewhere in the office or in the store — possibly with someone looking over your shoulder. An online suggestion box has convenience and privacy rolled into one. On top of that, it's the channel that customers and employees are most comfortable using going into the 2020s. Here are the benefits:
Data Security: All suggestions are cloud-stored for easy access and analysis.
Convenience: Straightforward computer or mobile applications make it easy for users to submit suggestions in the privacy of their homes, on their own time.
Collections of suggestions: Artificial intelligence, machine learning, and other "intelligent" applications can affordably sort out the submissions in desired categories and count everything up.
Reminders: While you don't want to be aggressive around suggestion boxes, gentle reminders that they are there and available for feedback is a huge action catalyst.
Less waste: Online suggestion boxes are paperless and don't require any dedicated staff data compilation. The right automated feedback management system should do it all for you.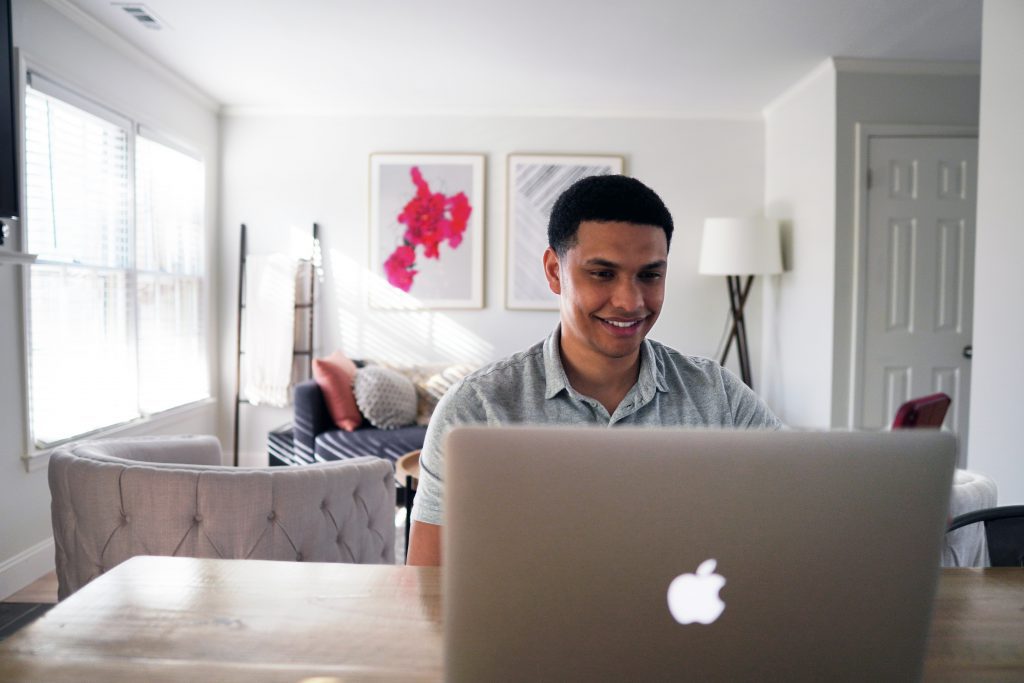 An online suggestion box program delivers results
Remember the office cartoon where the suggestion box was outside the CEO's office? Inside the office, hidden from the employees, was a trash can where all the suggestion slips fell into. Many customers and employees subconsciously believe that the cartoon "trash can" is now virtual. One could call it a default suspicion that's proving true in so many businesses. It doesn't matter where the suggestion box sits; it's what you do with the information and ideas that count.
An online suggestion box's power is a reality if, and only if, employees and customers can see that their input makes a difference.
Nothing motivates like recognition, and recognizing people for contributing to a better way of doing things (whether in your branding or workplace) creates more trust. Thus, it gives the box as a feedback generator more credibility.
The company should establish a system to:
Publicize groundbreaking suggestions.
Communicate relative suggestion popularity.
Develop more in-depth anonymous conversations by asking for comments on suggestions.
Broadcast submitted process changes or new projects resulting from submitted ideas.
There's a thin line between the online suggestion box and a survey. Suggestions are broader and more open-ended, whereas questions in a survey are focused. You can use the two together. Once you receive interesting suggestions, posting an online survey around the subject can deepen your understanding. It can turn a notion into something much more. Again, this solution provides management with the perfect way to close the loop.
Conclusion
Get Sogolytics working with you to develop a coordinated online suggestion box program. They understand every facet of it, whether it's customer- or employee-centric. The Sogolytics team will integrate help you to online suggestions into your operation with a mindful eye on your churn and retention rates, and ultimately your ROI. The company understands every inch of tracking the employee and customer journey, zoning in on obstructive touchpoints, and enriching their experiences.