Election season, that crazy period of red and blue themed parties, caucuses, an unending stream of news sites analyzing candidates, and polls. Lots and lots of polls. There are exit polls, entrance polls, popularity polls, and more.
In a world full of dazzling surveying possibilities like the research-favorite survey or the newly fashionable CX, polls can seem quite simple. It would be a mistake to underestimate the importance and value of polls, however.
If you're wondering what makes a poll different from a survey—surveys have multiple questions and are specifically designed to delve deeper into a topic. In contrast, polls are generally just one question.
Many organizations around the world specialize in polling; over a dozen of which are in the United States alone. The many tools with polling capabilities out there—Sogolytics included—give the pollster (the entity running the poll) an ability to influence.
Polls have many uses. Oftentimes those uses have a strong connection with democracy and voting. A successful democracy is one that keeps tabs on the pulse of public opinion. This is true of the first known poll. A  state newspaper, the Harrisburg Pennsylvanian, was credited with creating the first opinion poll in 1824 when it asked voters who they intended to vote for in the upcoming presidential election.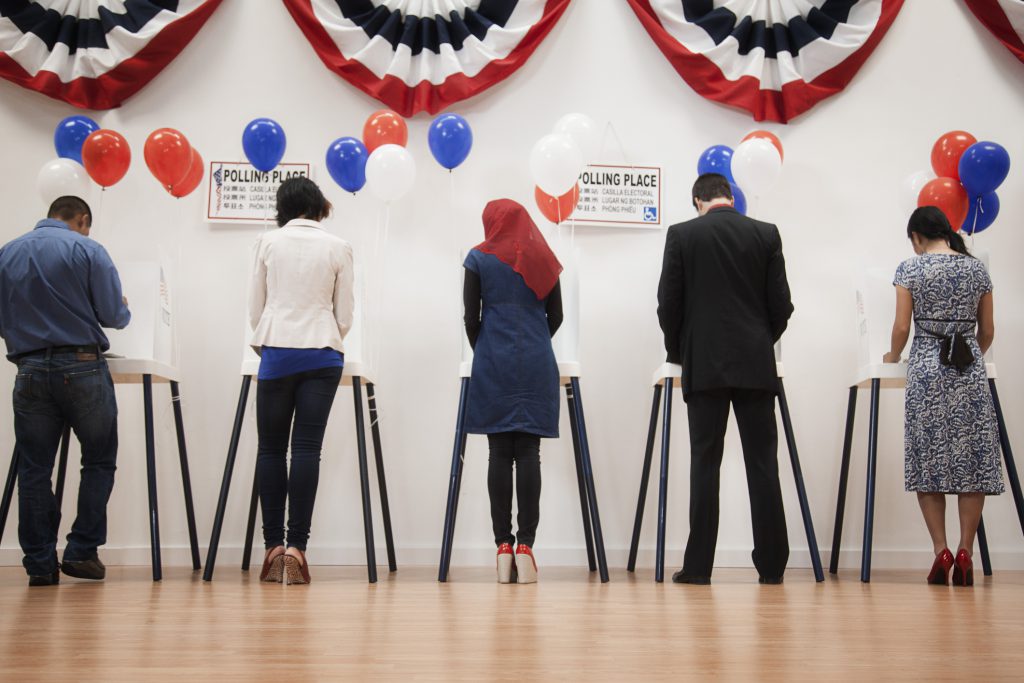 History of Polling
Today's polling methods was developed a century later by George Horace Gallup, the creator of Gallup. Not the first, he was, perhaps, one of the most famous pollsters. The TIME May 1948 cover story named Gallup the "Babe Ruth of the polling profession." During his time editing the Daily Iowan, Gallup wondered how many people were reading the paper and what section they enjoyed the most. To answer these questions, Gallup began the unprecedented practice of asking readers for their opinions on the newspaper. It seems that Gallup inspired the first CX survey as well!
Like any tool, improper use can be problematic. A look at polls is incomplete without recognizing the danger of poor methodology. One of the most notable polling fiascos was Gallup's infamous presidential polling attempt. In 1948, newspapers across America read: "Dewey Defeats Truman" based on the polling results from Gallup and other polling groups. The reality was a stark defeat for both Dewey and polls that day as history reveals that Truman was the true winner of that election. Quota sampling, the method Gallup used to get those incorrect results, was retired after that disaster.
The Growth of Polls
Despite the setback, Gallup's polling enterprise grew into the Gallup Poll organization, also known as the American Institute of Public Opinion. Today, the organization's self-definition is: "We know more about the will of employees, customers, students and citizens than anyone in the world. . . And we use that knowledge to create transformation." Through the power of polls, Gallup tells us, they not only know our opinion on things like coffee or government, but Gallup knows how to use that information to influence our world.
While not always the most reliable predictors, polls act as great thermometers to check the temperature of a certain population. Gallup's Timeline Of Polling History offers 65 years' worth of evidence on the usefulness of polls.
Polls have become vital for elections today. Pew Research Center, another well-known polling organization, explains that for the key players of democracy—citizens, journalists, and candidates—polls are enormously useful. They help explain cultural sentiment on political issues, candidate qualities, policy changes, and other voting-related topics.
So whether you're trying to learn who the next president is going to be, planning an event, or just deciding what to get for lunch, avoid polling pitfalls by following Sogolytics's helpful user guide. Best of luck with your next poll!