Women aren't new to business—they've been fighting for their place since the 18th century and haven't looked back—but there are many industries that are still predominantly male. The tech and cybersecurity industry, in particular, is one where they've never had equal seats at the table.
As we continue our conversation about corporate social responsibility and how empowering female workers is important in CSR initiatives, we'd like to look at 10 awe-inspiring women you should know (presented in no particular order of greatness)!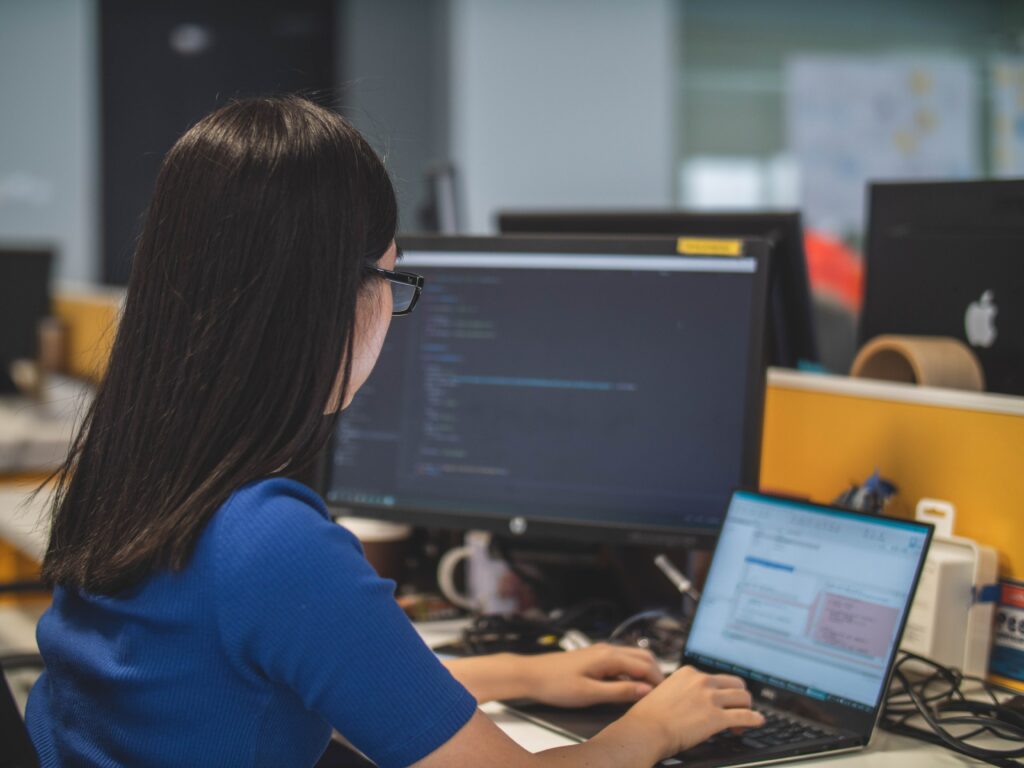 1. Aicha Evans, CEO at Zoox
Evans is the first African American female CEO of an autonomous vehicle technology company. Before Zoox, she was the Corporate Strategy Officer for intel Corporation, and she currently serves as a trustee for the Anita Borg Institute for Women and Technology.
2. Alvina Antar, CIO at Okta
Antar is the Chief Information Officer for Okta, leading the charge in seamless employee and customer experience. Before Okta, she spent six years with the SaaS company Zuora as their first CIO, taking their business growth from $30M to $300M!
3. Lakecia Gunter, Vice President, General Manager at Microsoft
Gunter is VP and General Manager of IoT Global Channel Sales at Microsoft Corporation. She previously was Vice President of Programmable Solutions Group at Intel, where she was a member of Intel's Network of Executive Women and Intel's African American Leadership Council.
4. Julie Durham, CTO at UnitedHealthCare
Durham is the Chief Technology Officer at UnitedHealthCare, handling the strategy and execution of 3.5 billion dollars of technology investments that drive the company's global revenue. But Durham does more for her community as well, as a Board Member of the Minnesota Technology Association where she is a trust covener of tech-driven Minnesota companies.
5. Lori Beer, Global CIO at JP Morgan
Beer is responsible for worldwide technology systems and infrastructure for J.P. Morgan as the financial giant's Global Chief Information Officer. Like Durham, she wants to give back to her community and help uplift women in tech through her membership in the University of Cincinnati's Lindner College of Business Advisory Council, through which she endowed a scholarship in support of women in STEM careers.
6. Dr. Lisa Su, President, CEO at AMD
Su has served on the Board of Directors at AMD since 2014 and is the current President and CEO of the company. She also had the illustrious honor of being ranked #2 on Fortune's "Business Person of the Year" in 2020, and has also received the Grace Hopper Technical Leadership Award and the Robert N. Noyce Award.
7. Edwige A. Robinson, SVP at T-Mobile
Robinson leads the charge to design, build, and maintain the 5G network as SVP at T-Mobile. Focusing on underserved communities, she also sits on several Advisory Boards striving to improve STEM education access and improve diversity at other organizations.
8. Lakshimi Duraivenkatesh, VP Buyer Experience Engineering at eBay
Duraivenkatesh has a dedicated focus in engineering, and prior to her current position as VP Buyer Experience Engineering at eBay, she served as the Senior Director of Engineering.
9. Elanor Hayes Meritt, Senior Vice President at Oracle
Meritt is the Vice President of Development for Oracle's Identity and Access Management Suite, and she's worked for them for 26 years. She's had many successes with the company, including automating the ability to patch databases and middleware at a Cloud scale with zero downtime. This translated into a massively reduced failure rate that went from 20% to 0.01%.
10. Jo-ann de Pass Olsovsky, EVP & CIO at Salesforce
Olsovsky is the Executive Vice President and Chief Information Officer at Salesforce, focusing on the innovation of customer experience. She was recently listed as #10 on 2021 TOP 100 CIOs List by Technology Magazine.
Women Doing Amazing Things
The world of technology has long been a "man's world," but recent pushes for more women in executive positions have put many unsung heroes in the spotlight. It's great to see the world changing to include more people and honor great achievements, no matter who you are. Empowering women in your organization is not only the right thing to do as a human but could be a gamechanger.
Working on corporate social responsibility should begin right within your own organization, making internal changes to not only improve employee experience, but value your workers. Learn more about their goals, ambitions, and what drives them to develop within your organization. Professional development has been shown to lead to more employee engagement.
Now is the best time to get feedback from your employees about what matters most to them and use that info to decide which CSR initiatives to pursue. Checking the pulse of your employees and customers can lead to deeper knowledge and better relationships. Don't know where to start? We're here to support your efforts!