"Empathy is being concerned about the human being, not just their output." – Simon Sinek
From the mid-1970s, economic philosophy in the west changed. Business became largely focused around one goal: maximizing profit. Massive economic growth followed, millionaires were made, and the modern workforce was created — the most depressed, flighty, anxious, stressed workforce in history.
But that is slowly changing. We're beginning to prioritize roles where we feel valued, where colleagues and leaders want the best for us personally, where the company's goals include profit and employee wellbeing. We're building empathy-first businesses.
And surprise surprise, these businesses are flying. So what are they doing differently, and why isn't everyone on that wagon?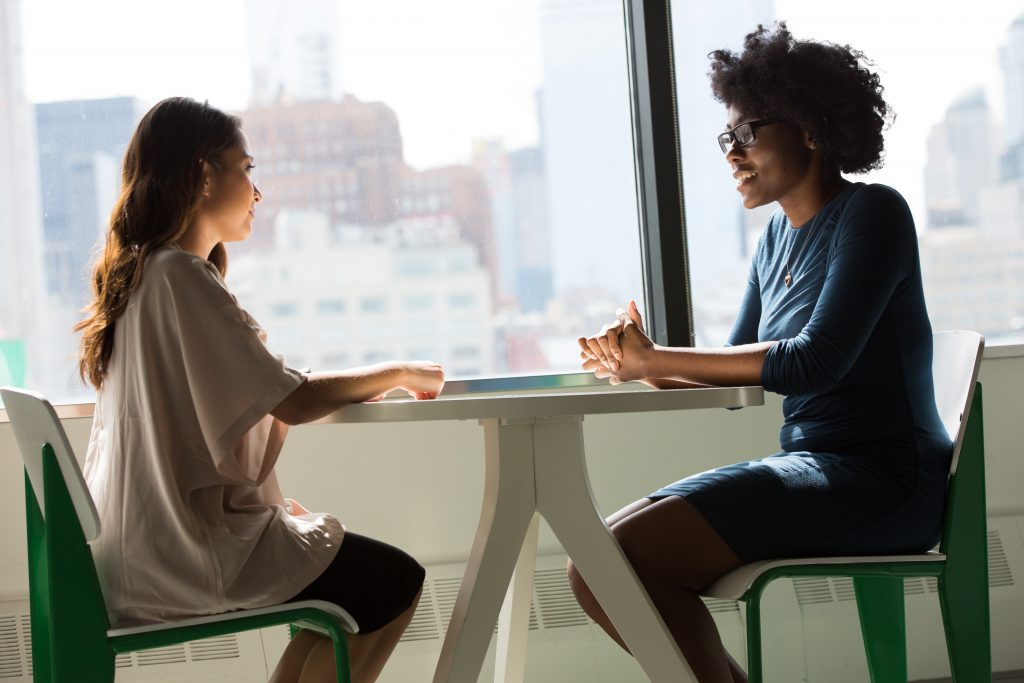 What is empathy in the workplace?
Empathy means encouraging people to acknowledge, share, and discuss their feelings in any work environment. "Feelings" here could be:
Feeling unfairly pressured to deliver
Feeling lonely at work or home
Feeling demotivated
Feeling angry at how you or a colleague is treated
Or a thousand others. Having empathy means encouraging your employees and colleagues to acknowledge and share these feelings. To unburden themselves and feel comfortable, and safe, in work — without fear of reprisal.
Four ideas for employing empathy at work:
When a coworker looks visibly upset, ask them to come with you to a private area and tell them you're willing to listen without judgment.
If someone challenges your idea in a meeting, don't just shut them down; ask them to elaborate and try to judge both ideas equally.
Managers should have regular one-to-ones with team members. Not only to ask how they are and if they have any concerns to air — but to convince them, genuinely, that they'll act on those concerns.
When a coworker has good news, or is excited about something, ask them about it and try to get excited for them — even if you don't really understand.
What it means to be an empathetic company
It can be as simple as this: allow your staff to be vulnerable at work.
How many of us could truly say we have that luxury? How many of us will freely admit to huge mistakes, confess our uncertainty about a project, or share that we're struggling to concentrate at work because of lingering relationship problems at home?
Within many companies, even taking a sick day is looked down on as 'lazy' or 'weak'. If a company's culture doesn't permit feelings, being an "empathetic company" is literally impossible. But whether you're a leader or the lowest-ranked staff member, you can still help others feel comfortable at work.
Even if some don't recognize the effort you're making, it could be life-changing for those affected—even if they never mention it.
A more visual example of empathy
A typical manager walks into their team member's office. They say, "Hey, your numbers are down for the third quarter in a row. We've talked about this before — if you can't get your numbers back up, I can't guarantee what'll happen."
An empathetic manager walks into the same office. They say, "Hey, your numbers are down for the third quarter in a row. We've talked about this before — are you okay? I'm worried about you. What's going on?"
"Empathy is being concerned about the human being, not just their output."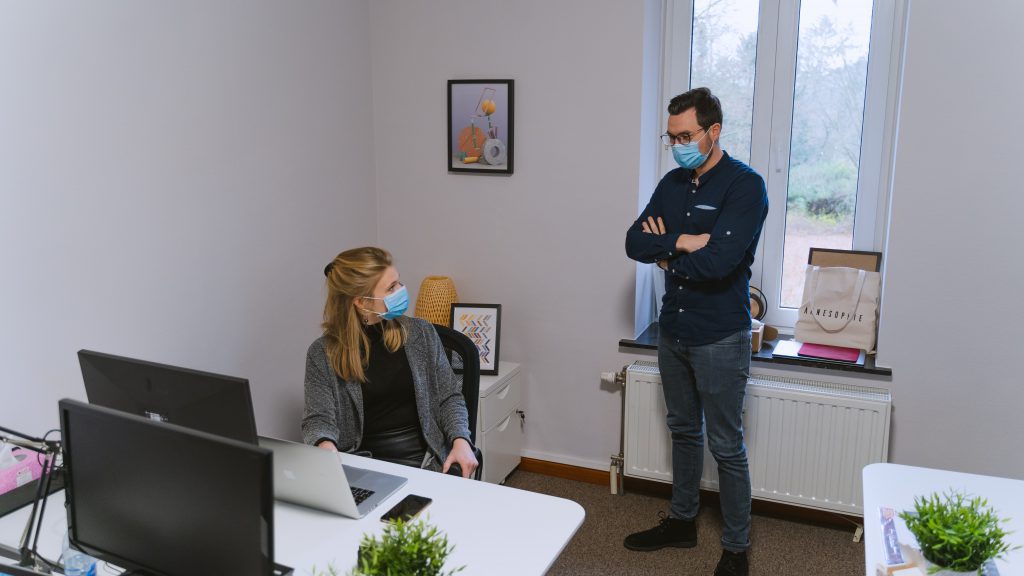 Why is empathy so important?
Empathy is crucial because, without it, we're building a nation of employees who feel anxious, conflicted, unconfident, and alone at work. And if that's not bad enough, this also drags down employee performance — obviously, because who's at their best in this environment?
We are seeing a generation of workers demanding treatment as something more than an expendable commodity. Empathy as a cornerstone of business and management isn't even a new idea. The problem is that sacrificing people for profit is simply more popular.
For a business to thrive in 2021 and beyond, it has to meet its employees where they are: it needs to provide support, be less judgmental, and have two-way communication.
What empathy is not
One article called empathy "a customer-service clincher, a killer sales technique, a talent magnet, and a make-or-break crisis management tool" — this person has missed the point entirely. Because yes having empathy helps the business, but it's not a metric or a hack, it's a default human setting that we've been conditioned to switch off when we enter the workplace.
We've created environments where employees are terrified of admitting mistakes or voicing concerns. No one is allowed to feel vulnerable (which means to feel human) because they fear for their jobs.
Companies practicing empathy don't have this problem. They promote people to leadership roles and teach them how to lead; they allow employees to voice concerns without fear of redundancy and guide them closer to their natural potential.
The fact that anyone needs to argue the need for empathy is staggering. The fact it feels alien or uncomfortable or wrong says much about how we run our businesses. And any businesses can make a profit while still being good human beings!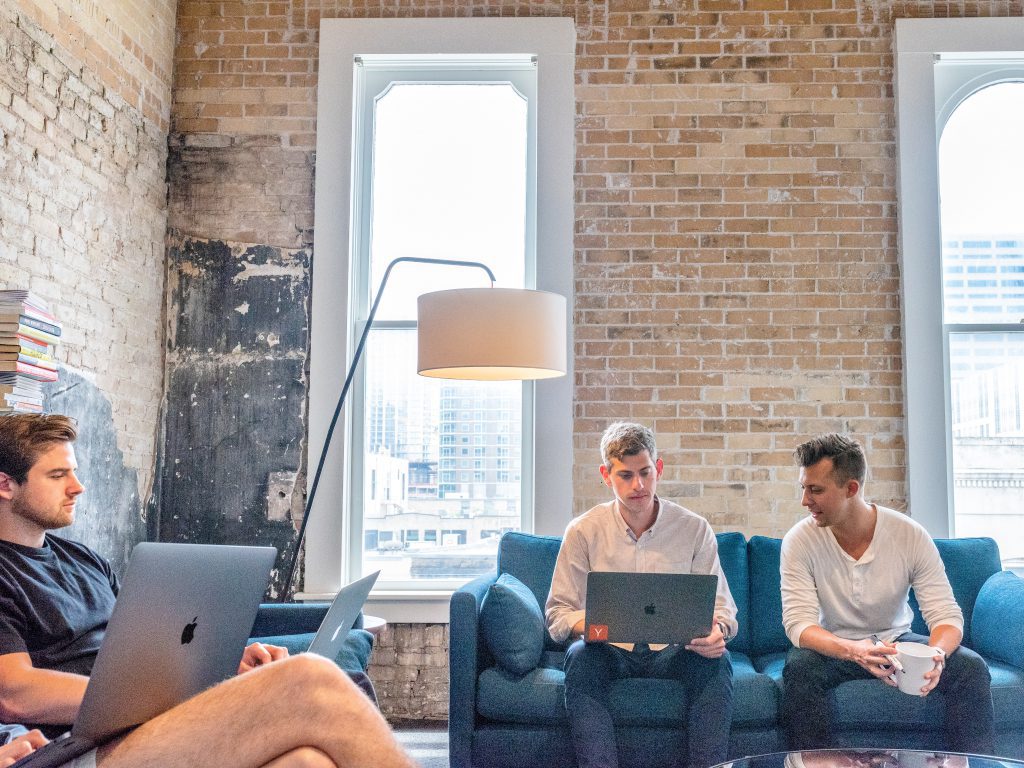 Will you put in the effort?
If you're trying to "instill empathy" in order to reap profit, revenue, or growth "benefits", then you're looking at it from the wrong angle.
Creating an empathetic workplace might mean changing your hiring priorities, training, or firing toxic staff even if their numbers are good. This is hard stuff. You need to take in feelings you don't like or want, in order to acknowledge and understand them.
We often hear that "The quietest person in the room is usually the smartest." Maybe, but they probably are the most empathetic—they're focused on listening and trying to understand what others are saying, and that, in essence, is what it means to be an empathy-first company.
Meeting people where they are can be an exhausting, uncomfortable experience. Sometimes, even when you think you're right, the empathetic approach is learning to understand, respect, and implement another individual's point of view rather than forcing your own.
If empathy sounds too complicated for you, then remember what we're really talking about is relationships. Building good, open, vulnerable, transparent relationships where people actually get to understand each other and their viewpoints — is foundational to building a long-lasting business with high-performing employees who actually want to work for you.
And if you stay off the employee experience wagon much longer, you'll find your best employees onboard with another company.