Happy National Coffee Day!
September 29, 2022, is the official day our country recognizes the joys of java. Whether you like it hot, iced, or cold-brewed… whether you take "a little coffee with your sugar," or prefer it black as midnight on a moonless night… if you're a coffee-drinker, this day is for you!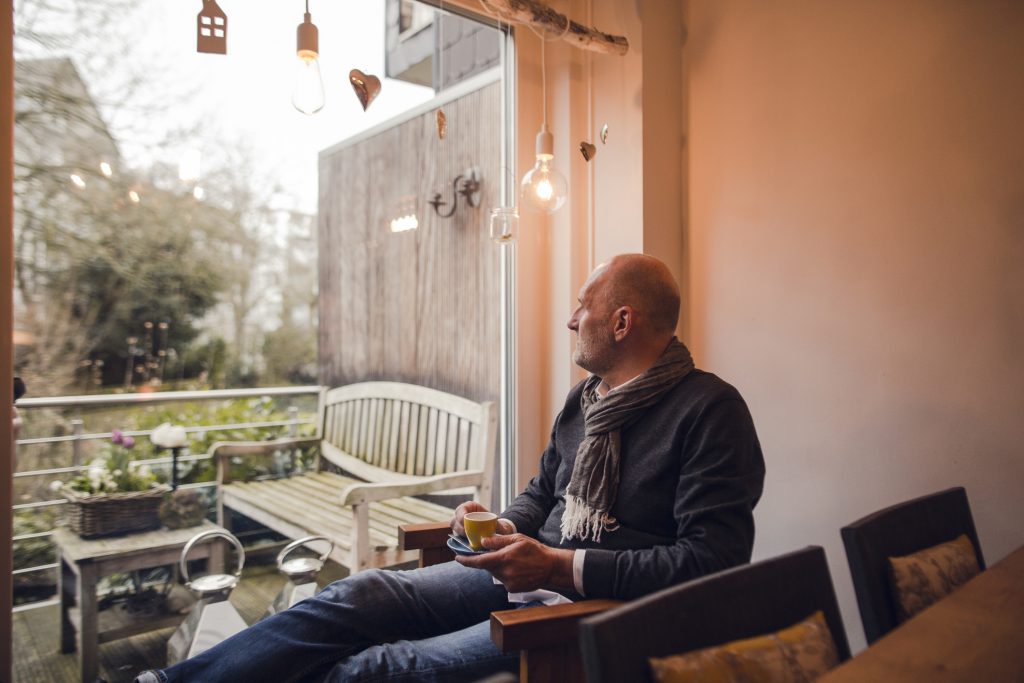 Of all the recently-invented nonsense holidays, National Coffee Day may be the most widely observed—whether or not most people even realize they're observing it. Every day, U.S. citizens alone drink a total of 400 million cups of coffee, with individual American coffee drinkers averaging roughly three cups a day.
And unlike, say, National Oysters Rockefeller Day on January 10th, National Coffee Day can be celebrated rather easily and affordably. Also, unlike National Irish Coffee Day on January 25th, no one will judge you if you start celebrating as soon as you wake up in the morning.
So without further ado, here are several national coffee chains where you can go and get a celebratory, specially-discounted cup of joe right now:
Caribou Coffee—If you sign up for a Caribou Perks membership, you'll be able to get a $3 medium brew on National Coffee Day, as well as a free drink on your next visit.
Dunkin'—Channel your "inner Affleck" with a complimentary cup of java from this Massachusetts-based chain. Sign up for a DD Perks membership and you can get a free medium hot or iced coffee with any purchase today.
Krispy Kreme—The good folks at Krispy Kreme have put together the best National Coffee Day deal: a free brewed coffee for everyone who wants one, no purchase or membership necessary. However, if you are a member, you'll also get a free doughnut to dunk into your coffee. Can't beat that!
Panera—I guess this St. Louis-based chain recognizes that parents of young children need the most caffeine, because they're offering unlimited free coffee all day to parents and caregivers. (Apparently, this giveaway is a promotion for Panera's $8.99/month unlimited coffee subscription, which is available to all java junkies—not just moms and dads).
Tim Hortons—This Canadian coffee chain is selling medium hot or iced coffees for just $0.25 on National Coffee Day, though you must order on the Tim Hortons app or website. This Toronto-based chain will also be celebrating International Coffee Day this Saturday, October 1, by offering medium coffees for $0.99 (a bit more expensive, but still leaves some room in your wallet for Timbits).
Somewhat surprisingly, Starbucks is not participating in today's holiday—and neither is McDonalds. But as you can see, several other popular brands are stepping up with solid deals and discounts.
Of course, you don't necessarily need to celebrate National Coffee Day at a national chain. Why not go local and sip a mug at a nearby diner, café, restaurant or coffeeshop? In fact, some of your regional chains might be doing their own National Coffee Day promotions—I know mine is! In fact, dear reader, I am about to walk over to the Colectivo Coffee in Chicago's Logan Square and get a free medium coffee with my purchase of coffee cake (that's right, double coffee!)
And remember to tip your barista—you don't want anyone accusing you of being a National Coffee Day Scrooge this holiday.