We recently wrapped up a five-part series on credit union member retention.
Why so many articles? Because retaining members is even more important than acquiring new ones, and there are many marketing strategies and other initiatives that your credit union should adopt in order to turn your members into happy and loyal brand advocates.
But your credit union community consists of more than just members. Your employees are also a huge part of the story, and retaining talented and committed employees is critical to the success (not to mention member retention!)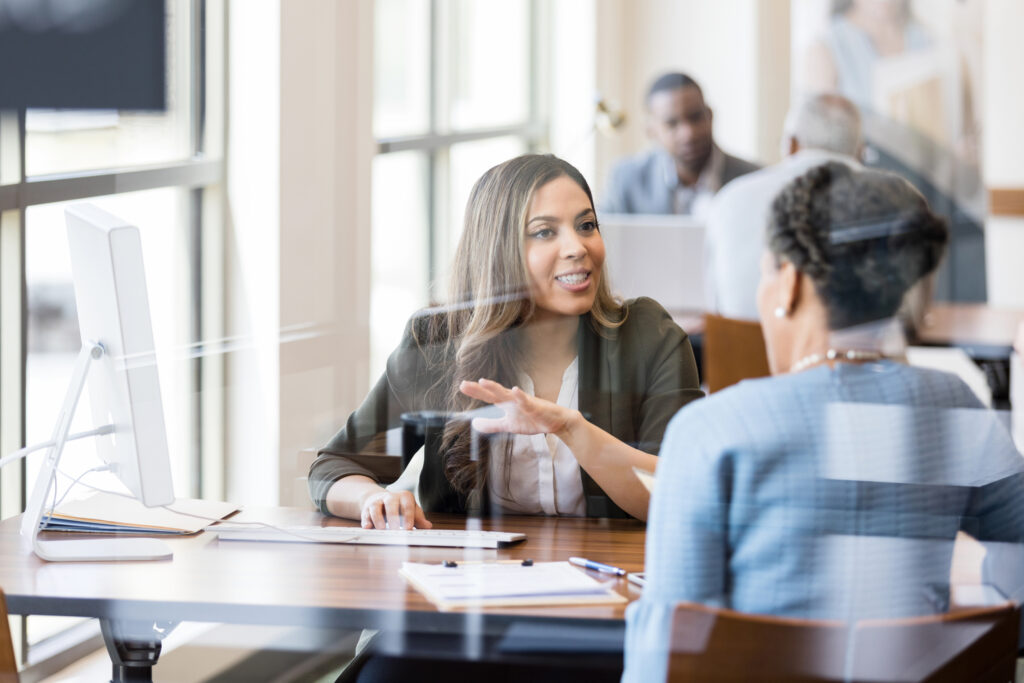 Why is credit union employee retention so important? Let's examine some of the biggest benefits that retained employees bring to the table—both for your organization and for your members.
1. Improved Member Service
Credit unions are known for providing excellent customer service. This is because their employees are often members of the same community they serve and understand the unique needs of their members. When employees stay with a credit union for a long time, they become more familiar with its operations, policies, and members. This familiarity translates into better member service, resulting in increased satisfaction and loyalty.
2. Reduced Recruitment Costs
Recruiting and training new employees is expensive. When employees leave, it not only impacts the morale of the remaining staff, but also results in additional recruitment costs. Retaining employees means that credit unions can reduce their recruitment and training costs while maintaining a consistent level of service quality.
3. Better Employee Morale
Employee retention is closely linked to job satisfaction. When employees feel valued and supported, they are more likely to remain with their employer. This translates into a positive work environment and a boost in employee morale. In turn, higher employee morale results in better employee engagement, higher productivity, and improved performance.
4. More Innovation
Retained employees bring valuable experience and knowledge to credit unions. They know the ins and outs of the organization and understand the unique needs of the community they serve. When employees stay with a credit union for a long time, they are more likely to feel invested in its success and are encouraged to share new ideas and initiatives to improve services and operations.
5. Increased Efficiency
Retaining experienced employees results in increased efficiency. When employees stay with a credit union for a long time, they are more familiar with the organization's processes and procedures. They require less supervision and training, and are better equipped to handle complex tasks. This results in more efficient and effective operations, reducing the time and resources required to complete tasks.
6. Institutional Knowledge
Employees who have been with a credit union for a long time have a wealth of institutional knowledge. They have seen the organization grow and change over time and understand its history, culture, and values. This knowledge is critical to the organization's success and is difficult to replace. Retaining employees means that this institutional knowledge is maintained, ensuring that the credit union's history, culture, and values are preserved.
7. Succession Planning
Retaining employees is important for succession planning. When employees leave, it creates a gap in the organization's leadership and expertise. Retaining experienced employees ensures that they can pass on their knowledge and experience to their successors, ensuring a smooth transition of leadership and operations.
8. More Community Development
Credit unions are built on the principles of community involvement and mutual support. Retaining employees who are members of the community they serve ensures that credit unions remain rooted in the communities they serve. When employees stay with a credit union for a long time, they become more invested in the community's success and are more likely to participate in community development initiatives.
Improving Member Retention and Employee Retention at the Same Time
As you can clearly see, employee retention is critical to the success of credit unions. It improves member service, reduces recruitment costs, boosts employee morale, encourages innovation, increases efficiency, maintains institutional knowledge, enhances succession planning, and supports community development.
Member retention may be the lifeblood of your credit union, but it's also impossible to retain valuable members without retaining the talented employees who provide exceptional member experiences. Credit unions must create a positive work environment that values employee contributions, invests in their development, and provides opportunities for growth and advancement.
In the next article in this series, we'll offer some tips for improving credit union employee retention. But in the meantime, the best thing you can do is adopt a holistic credit union experience management platform like Sogolytics, which helps you connect with your employees as well as your members. Get started with a free trial today!