Employee experience has become the term of the moment. Good employee experience is what HR professionals are striving to perfect, and what employees, of course, expect.
But what really is employee experience? Simply put, it's all the experiences and observations that employees observe during their time with an organization — from recruitment and onboarding to exit.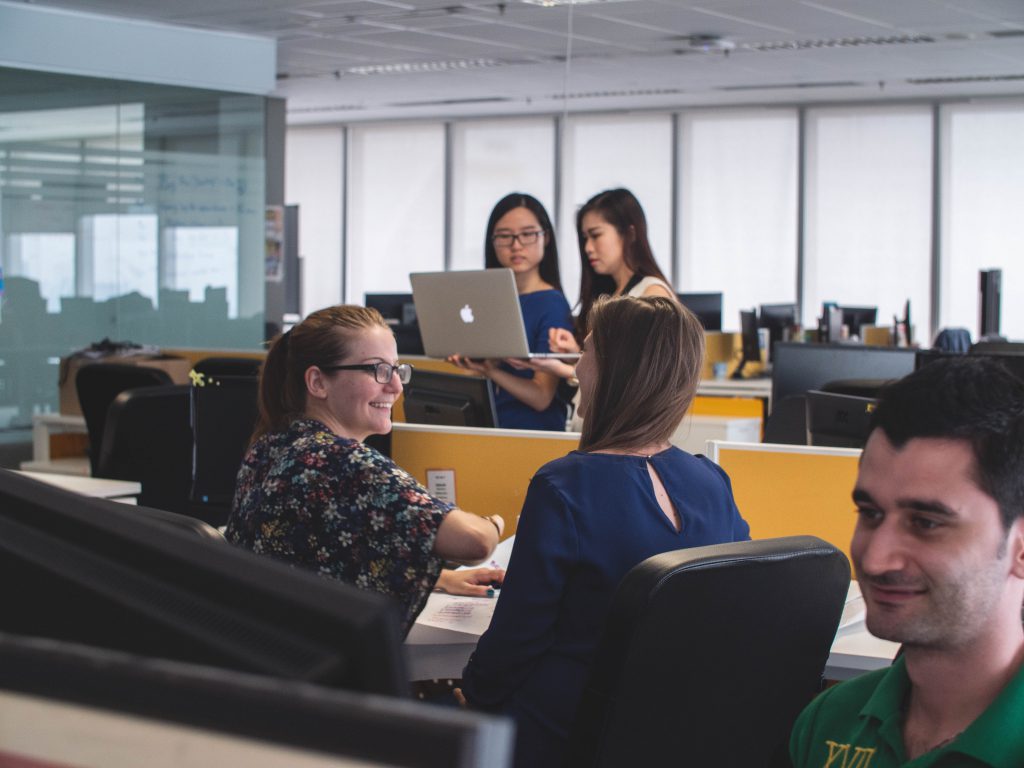 While that might seem to encompass everything under the sun, employee experience is actually quite nuanced.
It incorporates the culture of an organization, engagement activities, internal interactions, office space, and more.
Considering how extensive employee experience can be, what is the best strategy to improve employee experience? The answer is simple — look at them as customers!
Why should you treat employees like customers?
Employees have numerous customer-like interactions internally.
When working across teams or departments, employees frequently reach out to one another for support or service.
Just think about what happens when your laptop stops working: you reach out to the IT team to get it fixed. Another great example would be when you're looking to launch a social media ad campaign. The writer needs to complete the ad copy in time to get it to the design team, ultimately delivering the creatives to the social media team to be made live. A delay at any of the stages could make the next stage suffer, ultimately affecting the timeline and leading to errors.
By ensuring that your team members aren't just working together, but always looking to give one another the best experience in the process, you create an engaging and powerful employee experience.
What are the benefits of managing EX like CX?
When you manage your employee experience as you would the customer experience, you create a culture of service. The top benefits of doing this? Here are just a few:
Creates a more collaborative work environment
Increases employee engagement
Encourages proactiveness
Highlights service gaps to understand where the employee experience needs bridging
Improves customer experiences with a more seamless internal process
How can you manage EX like CX?
You've got the benefits, but now let's understand the process.
Looking at EX as you would CX isn't just a matter of changing your perspective but adapting your processes as well. Here are some things you can do to create a more service-oriented experience:
1. Start with Feedback
As you would with customer experience, reach out to your employees to understand their perspective and how they find the employee experience to be. Ask them about what their primary concerns and pain-points are, so you can focus on bridging the gaps.
However, unlike with customer experience surveys, promising employees' anonymity will help you collect more authentic feedback. After all, the only thing worse than no data is inaccurate data. So, make sure your employees feel comfortable enough to share their honest feedback to help you get started.
2. Implement Follow Ups
Make it easy for employees to make requests, especially when working across departments. SogoConnect helps you file tickets for feedback, request information, register concerns, and even share compliments. And the best thing to do once an employee reaches out or a task is completed? Ask for their feedback to see if it was done right!
Were they happy with the process and their experience? Did it take too long, or was it done incorrectly? Asking for feedback will help you identify just where the employee experience breaks down, so you know just what needs fixing!
3. Create Standards for Internal Service
Create a baseline for how employees should respond to requests to ensure that a standard is maintained. For example, you could say that the content team ought to revert to requests within a day and deliver certain tasks within a set amount of time.
Perhaps you ensure that the accounts team gets back to requests within 1 business day. Having these standards ensures that all employees have their tickets addressed within a reasonable timeline, while also giving your teams some clear guidelines!
4. Celebrate Accomplishments!
Just as you would celebrate how well your support team has resolved customer complaints and concerns, it's time to celebrate how well your internal teams are meeting and exceeding their standards, as well.
While treating your employees like customers is critical to creating a culture of service, fostering a space where accomplishments are acknowledged and celebrated is critical to keeping your people engaged and putting their best foot forward!
The perfect employee experience strategy for your organization will be tailored to your needs. So, to create an experience your employees love, start with understanding the expectations and gaps within your organization.
Treating employees like customers is one part of it all. However, following employee experience best practices will help you perfect the process, ensuring that you're catering to the needs of your people.
Ready to get started? SogoEX helps you capture the insights you need to keep your finger on the pulse of your organization. Let's get on a call, and we'll show you how you can optimize your employee experience process!