Church & Faith-Based Organization Surveys
Faith-based organization surveys that power your mission. Engage your community and steer your organization toward a bright future.
Request a Demo
Make good work easier with faith-based organization surveys
The quality of a faith-based organization depends on inspired leadership, clear vision and direction, and thoughtful outreach and engagement. Good intentions aren't enough to ensure that you're on the right path. You need input from your community – the people who make your organization what it is, day by day.
Our online survey tool helps mission agencies, churches, and other faith-based organizations (FBOs) recognize, understand, and address challenges throughout the life cycle of their organization. By asking the right questions and incorporating different perspectives, you can build an organization that truly speaks for, and through, its leaders, staff, and members.
A powerful solution for a good cause
Our online faith-based engagement surveys are a flexible, affordable way to engage with your community while also collecting invaluable insights. The key is to make the experience easy, convenient, and personal. By pre-populating information you already know, and asking only relevant, targeted questions, you show that you're considerate of your respondents' time. Offering confidentiality, preserving privacy, and protecting data security gives your congregation the confidence to express themselves freely. When your church satisfaction surveys show the same care and attention that you offer your members, you reinforce your bonds and ensure people feel valued.
Growth comes from within
To reach more people and have more impact, faith-based organizations need to take growth strategy seriously, and be willing to re-evaluate how things are done. By staying in tune with the community, you can learn how best to engage a diverse population and develop programs that motivate the next generation to get involved.
In our modern world, people spend much of their time on computers and mobile devices, and our
online survey tool
is extremely effective in gathering feedback from your members and community. In fact, connecting with tech-savvy millennials is virtually impossible without appealing smartphone communications. Fortunately, our church satisfaction surveys are optimized for mobile right out of the gate.
Many faith-based organizations serve people who represents variety of backgrounds, cultures, and languages. To better serve your increasingly diverse community and learn whether they feel welcomed, included, and cared for, start with one of our templates, tailor your
faith survey questions
for your audience, and even automatically translate your survey into any of nearly 40 languages. By reaching out to all of your members, you ensure that your organization authentically reflects the spirit and gifts of your community.
Shine a light on leadership
Leaders of faith-based organizations need to be equally dedicated to both relationships and goals, offering good spiritual direction while also steering their organization toward a bright future. In times of growth, it can be a challenge for leaders to maintain deep personal connections with members. Leaders need to find ways to empower others during such expansion, or they risk losing touch with the community as you expand. When things are going well, leaders can become complacent, and get stuck in the status quo. But even a healthy organization needs fresh ideas to keep from stagnating. It's not easy for some leaders to recognize when the balance between people and progress is out of whack. Input from the community via church satisfaction surveys can make the difference. Real, honest feedback, in addition to self-evaluations, can reveal where your leadership is succeeding and pinpoint areas for improvement.
Our faith-based organization surveys allow you to perform objective, comprehensive leadership assessments, and our clear, easy-to-run reports put the results in perspective. Making the right adjustments will benefit and preserve the health and quality of your organization, and further your mission and vision.
Need a head start?
Our polished, proven faith-based survey templates get you up and running in no time!
Build and maintain a strong foundation
Healthy, thriving faith-based organizations exhibit integrity, authenticity, spiritual discipline, and ethical direction. Their staff, leadership, and members are capable and congenial, cultivating respectful relationships. These qualities – or a lack of them – reverberate at every level. Our church satisfaction surveys can help you spot weaknesses in your foundation so you know exactly where to direct energy and resources to strengthen your organization.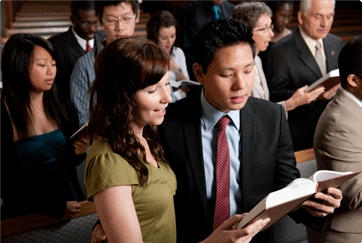 Staff
Our online organizational culture survey questions gather essential feedback from staff, supervisors, and supervises to give you a full picture of the staff experience and overall atmosphere. Uncover team communication issues, and identify areas for improvement and training. Most importantly, when you know more about each individual, you can place them in roles that benefit from their unique experiences, strengths, and gifts.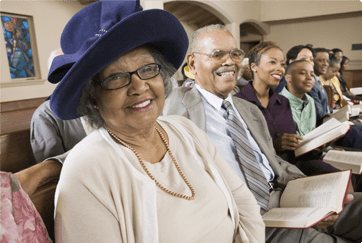 Support
For members and staff to feel supported and secure, each interaction or visit needs to go smoothly. Whether it's making volunteer applications easy to fill out or clearly outlining job requirements – keeping communications simple and straightforward keeps people engaged and enthusiastic. Polished online surveys and standard forms easily gather information, and make your organization seem more, well... organized. Plus, feedback lands immediately, and any issues can be flagged, addressed, and resolved.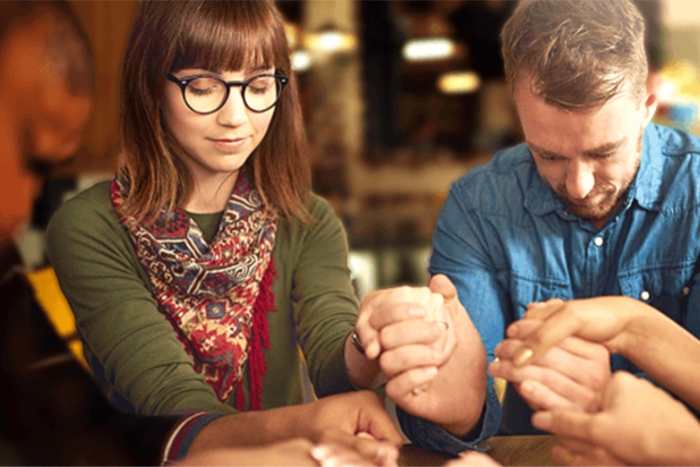 Operations
Day-to-day operations can have a big impact on members' satisfaction. Smart financial managers budget and prepare to realize long-term plans like expanding facilities and updating equipment. Healthy organizations ensure they're providing a clean, safe, and comfortable environment for both members and guests. Our surveys help you uncover impressions of your organization, the facilities, and its prospects, so you can see if responses align with your goals. Smarter operations with a survey tool for faith-based organizations.