Sometimes people want to give feedback without their identity being known. This can be for a variety of reasons, especially if the feedback is confidential in nature. But just because they don't want to provide their identity doesn't mean you can't respond to them. With SoGoConnect, you can reply to customers without their identity being disclosed. There are two types of undisclosed customers within SoGoConnect: Hidden Customers and Anonymous Customers.
Hidden Customers
With hidden customers, you can still engage and reply to their dialogue without their identity being compromised. This is so that is the customer wants to have a back and forth they can, but still remain unknown to the user resolving their Dialogue.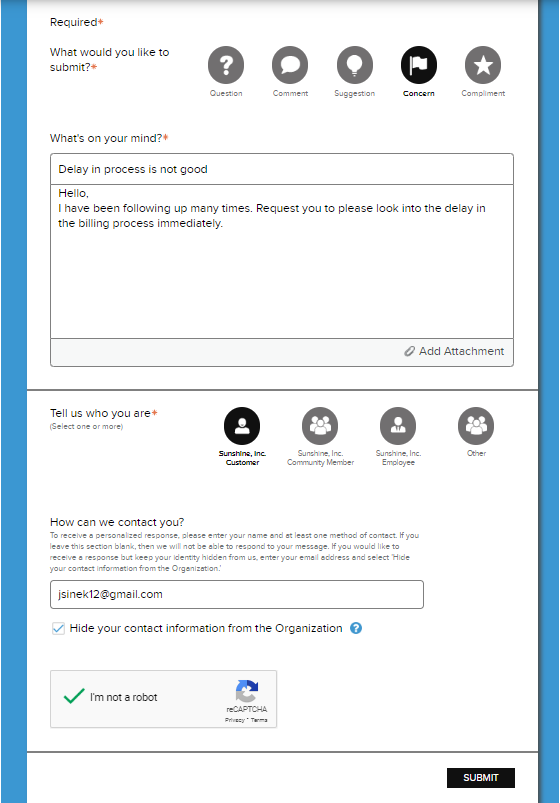 Anonymous Customers
If your customers decide to submit a Dialogue completely anonymously, they'll be able to share their feedback but won't be able to receive a reply from the organization.