Sogolytics takes pride in providing you a seamless email delivery experience. While survey invitations, reminders, and other emails are usually sent through our shared servers, you may also choose to take advantage of a dedicated email server. This option ensures that the assigned mail server is used only for your Sogolytics account activity and that your email deliverability will not be impacted by the activity of other users or accounts.
This feature is available only in our Enterprise plan. Contact us to take advantage of this option.
How does an exclusive email server operate?
By default, all Sogolytics account emails are sent from a shared mail server farm. However, sending through a dedicated mail server means that your emails will be sent separately from the shared mail server farm.
A dedicated, secure mail server (e.g., mtaxxx.sogolytics.com, where xxx is replaced with numbers) is also assigned an exclusive IP address.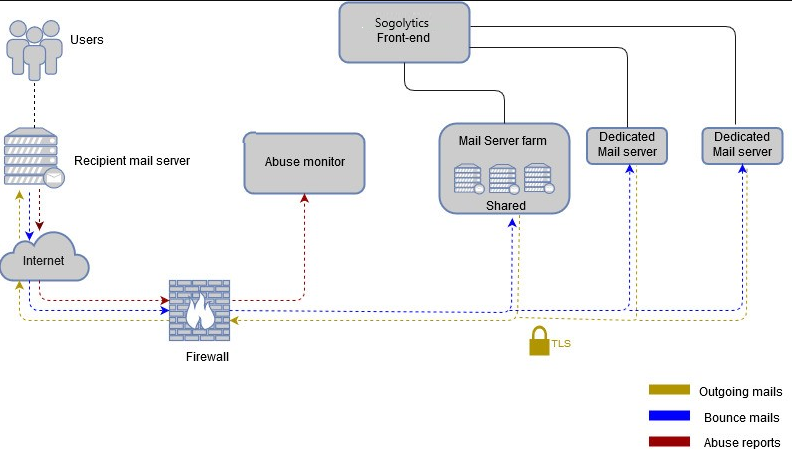 Your exclusive mail server includes a core Mail Transfer Agent (MTA) responsible for delivering email and a bounce processor service to collect any bounced email. Additionally, an Abuse Monitor is utilized to keep the server reputation intact and keep track of any abuse reported by recipients.
In order to establish, grow, and maintain a strong reputation for the assigned IP address, you must follow slow warming best practices before sending out emails in bulk.
If you have any questions, please contact Sogolytics Support at support1@sogolytics.com.