When you first log in, you'll be taken to the Home screen. Here you'll find everything you need to get started. You can always return to Home by clicking on the logo in the top left corner.

Let's take a tour around the home page:
Quick Start
No time for a tour? No worries! If you skip everything else, check out these two options – boldly front and center in your account.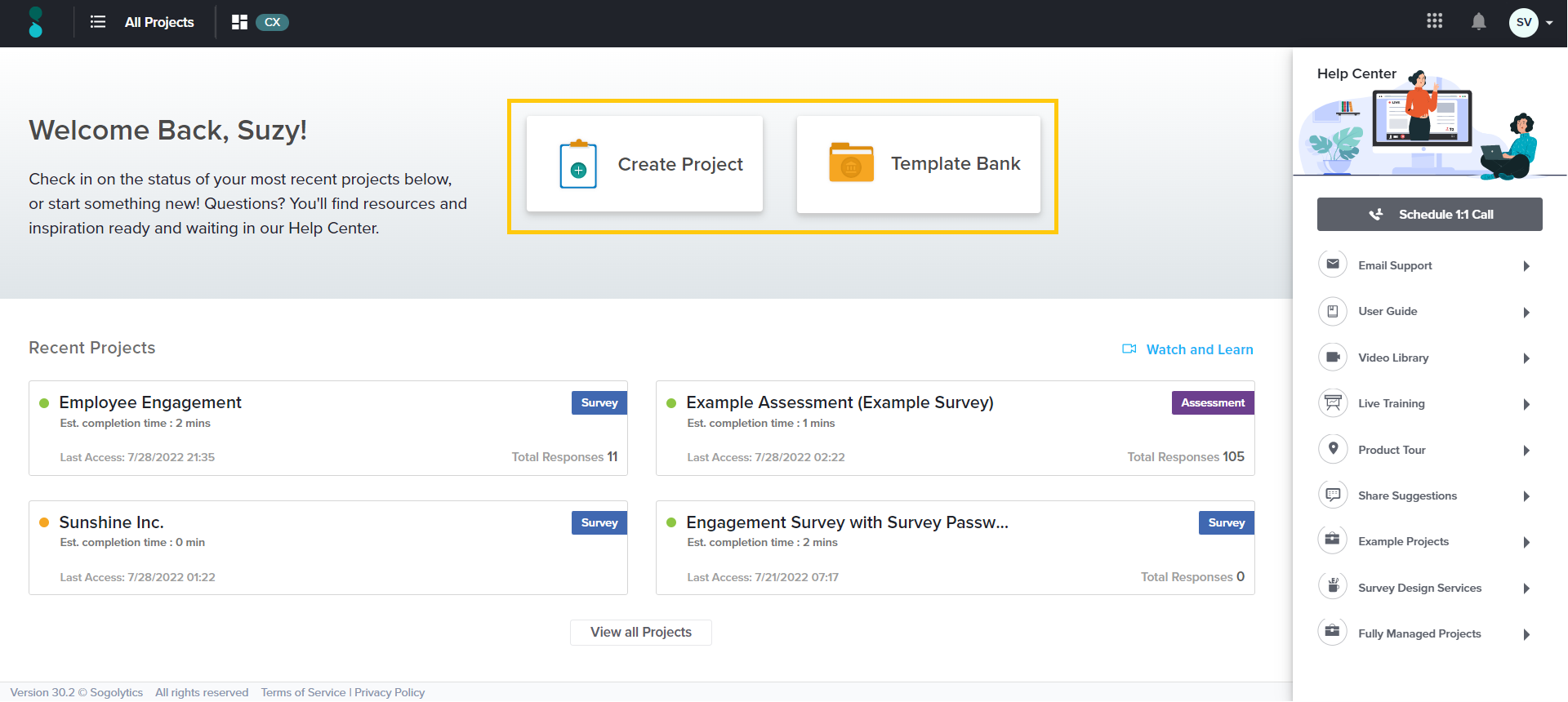 Create Project:
Exactly as it sounds, this button is the one you need to create any type of project from scratch, to copy one of your previous projects (if you have any!), or to select from the Template Bank.
Template Bank:
Not ready to start from scratch? Gather inspiration from our expert-designed bank of sample surveys. These complete survey templates apply to a wide range of audiences and purposes, and can be previewed for a quick look, downloaded to review offline or share with a team, and even copied directly into your account for customization – and a quick launch!
All Projects

Beside the logo in the top left corner, you'll find the All Projects icon. No surprises here – this icon gives you easy access to all of your projects so you can take quick action. You can also manage folders here and organize all your projects.
Based on your account type, your project options may include:
Survey: From questions to answers, we'll guide you through every step of designing your perfect survey, distributing, and reporting.
Poll: It's easy to collect feedback – serious or silly! – in a single-question poll that's quick to generate and simple to share.
Assessment: Assessments are similar to surveys, but with additional evaluation functionality on top! Make the most of each assessment with automated scoring, displayed timers, customized follow-up, and more!
Utilities
Utilities provides quick access to a range of more advanced features, many of which are more useful after you have designed your project or received responses.
Help Center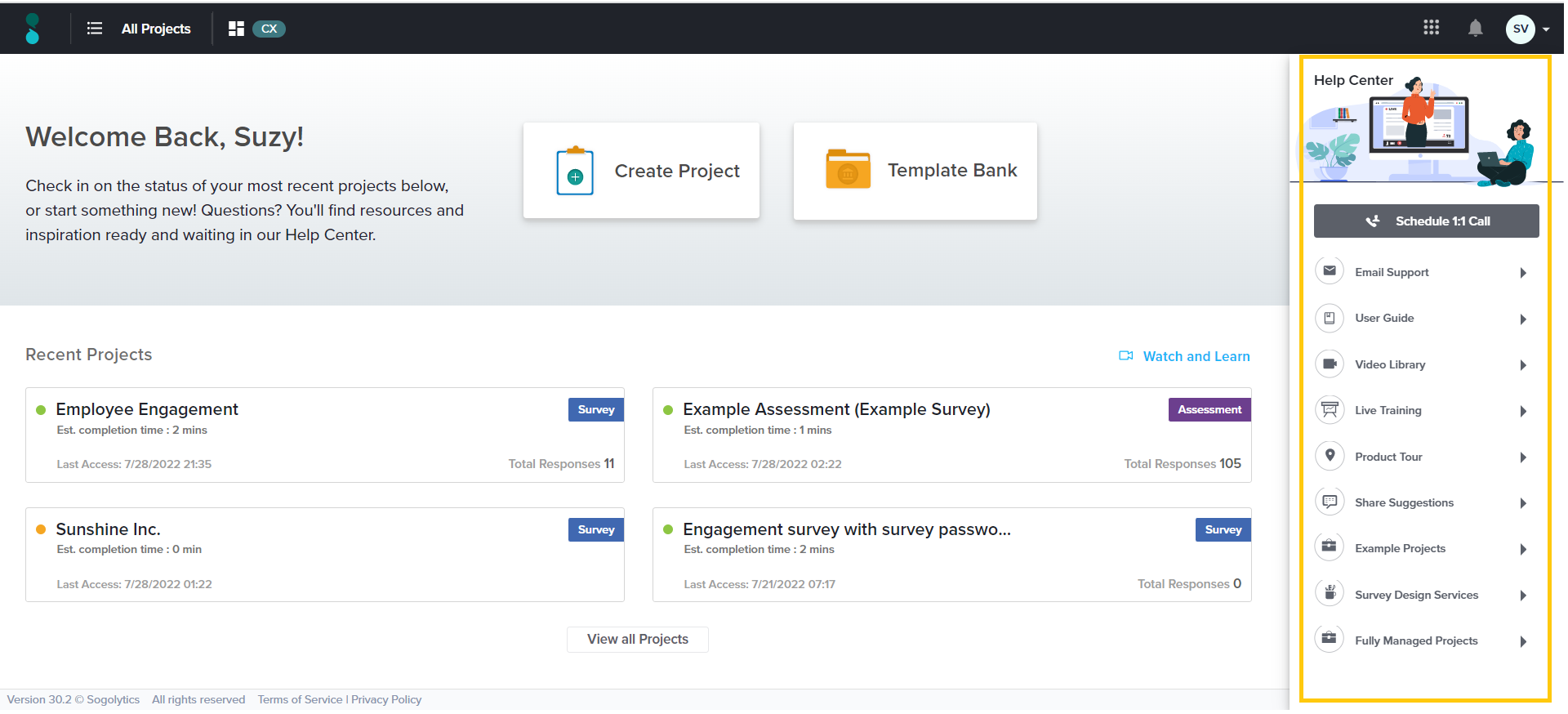 If you need help at any time, from any page, click the Help tab on the right to access support resources. You'll find User Guide articles, videos, training and support options, and access to additional services.
Watch and Learn / Recent Projects
If this is your first time in this account, you'll only see videos here. Later, you'll have quick access to recent projects, too.
Watch and Learn: These videos provide a solid overview of each project type and its modules, from design to distribution and from reporting to data management. If you're looking for details regarding a specific feature, click on the link to the Video Library.

Recent Projects: It's easy to review and return to your most recent projects in this section. Identify each project type at a glance by the colored tag on each card.