To access the Comparison Report in SogoConnect, close the Overview column on the left hand side of the screen. You'll then see Comparison options in the column. You can compare Users, Interest Area Categories, and Interest Area Topics.
Within the SogoConnect Dashboard, you can compare three main areas on a four quadrant graph. Each quadrant is different and will let you know where you're excelling and where you need work. The x-axis represents the Dialogue Age, while the y-axis represents the CX Score.
Let's breakdown what each quadrant means:
Stellar Service: It's the top right quadrant and it means that the User/Interest Area Category/Interest Area Topic has a high CX Score and a short Dialogue Age.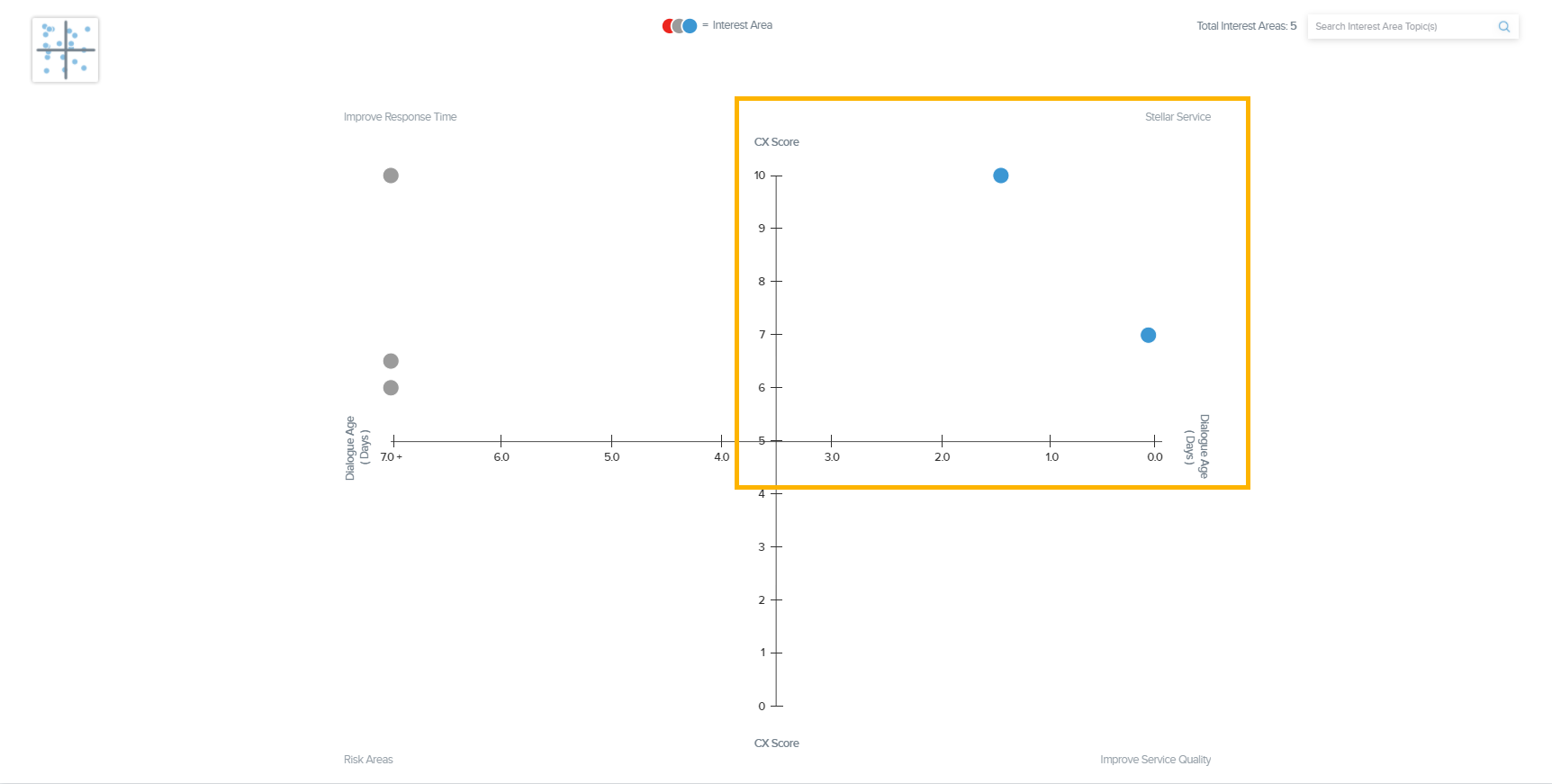 Improve Service Quality: This is the bottom right quadrant, and it means that anything here has a short Dialogue Age but a bad CX Score.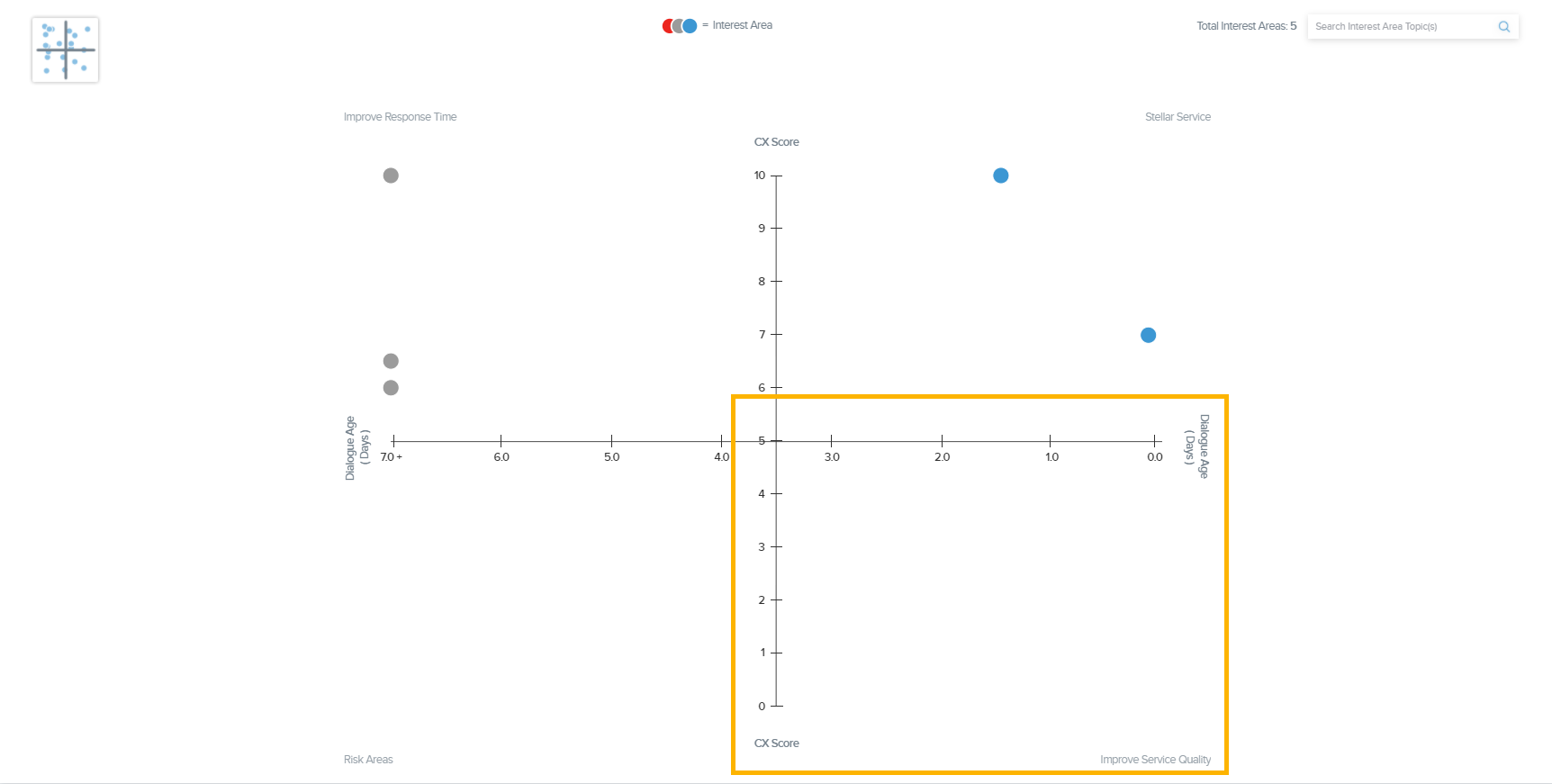 Improve Response Time: This is the top left quadrant and it means that whatever is in there has a high CX score but a long Dialogue Age.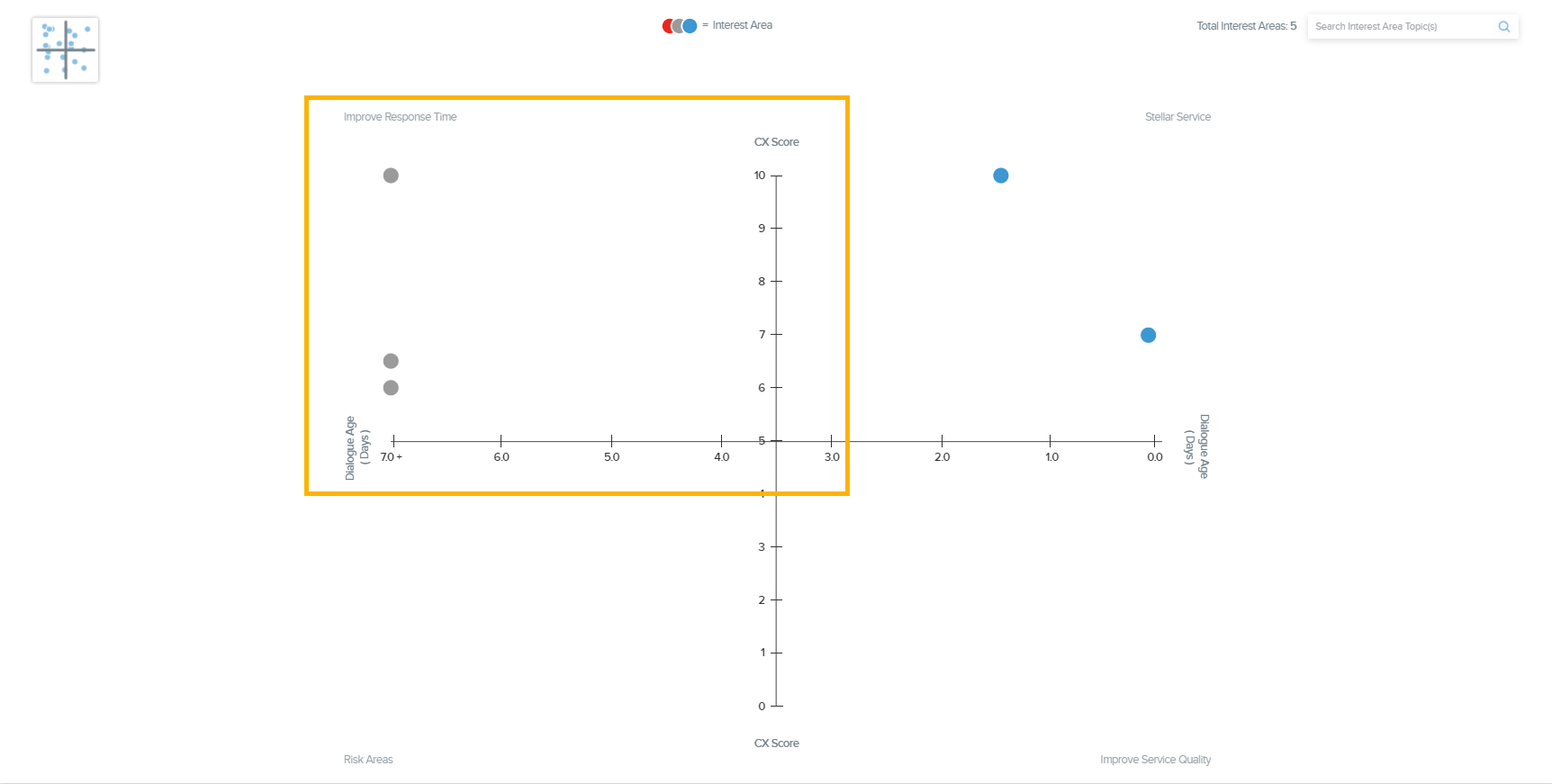 Risk Areas: This is the bottom left quadrant and if anything is here that means you need to immediately improve it. Anything in the Risk Area quadrant means that it has a low CX Score and a long Dialogue Age.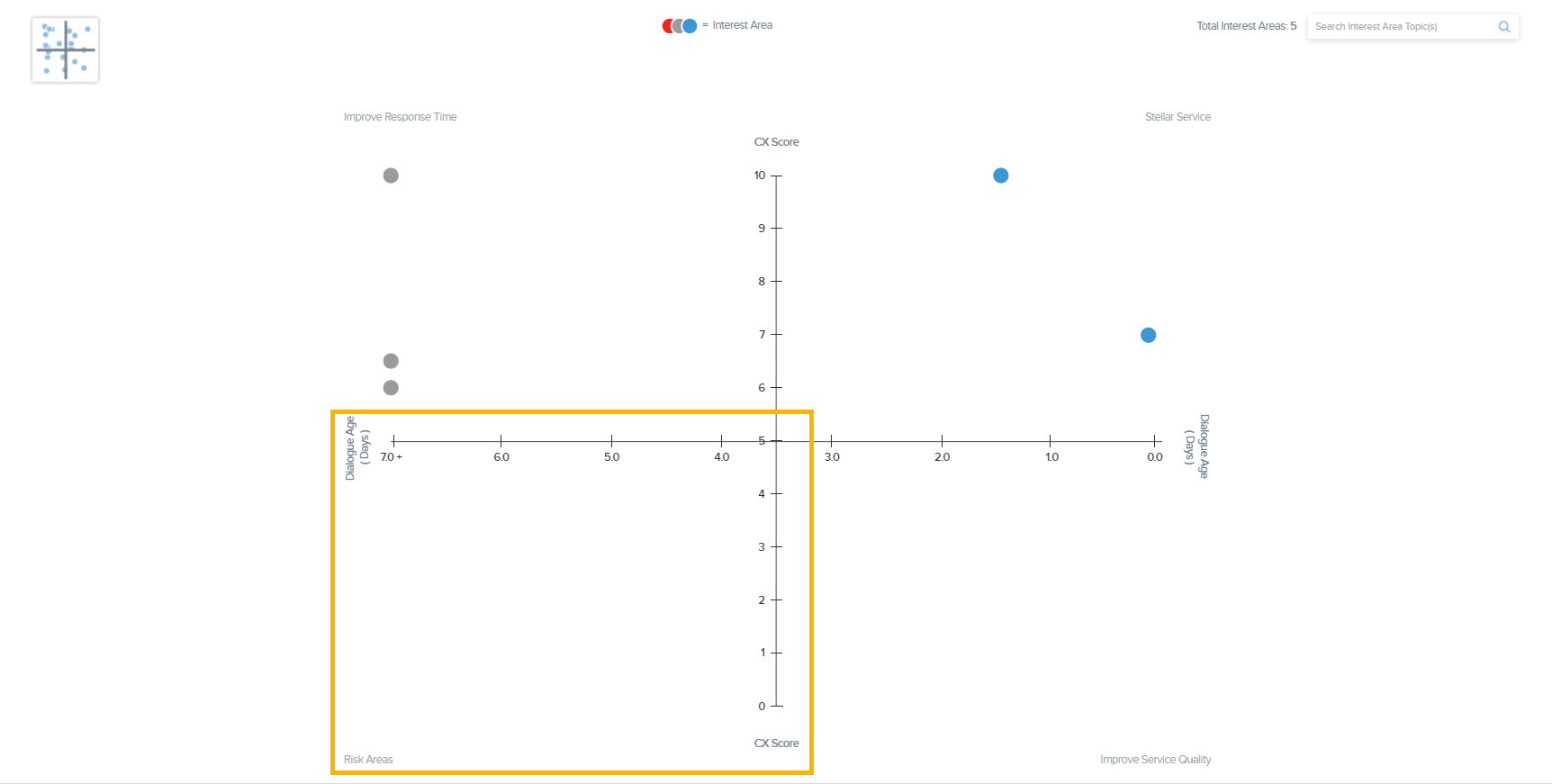 The comparisons in SogoConnect can show how your team is doing internally, and that means showing what is excelling and what is falling behind.
Users
Interest Area Categories
Interest Area Topics