If there's more than one possible answer to your question, the multi-select Check Box question is a great choice. You may choose to allow participants to select as many responses as they like, or to set Answer Constraints to help focus their attention and improve your results.

To add a Check Box question to your survey, drag and drop the question type from the panel on the left to the correct spot on the right.
If it's possible that participants might want to select an answer that's not displayed, you may choose to add an 'Other' response and even edit the name of this field. Participants who select 'Other' will be shown a text field, which can be modified to your preferred width.
Or, if it's possible that none of the answer options are appropriate choices for the participant, you may choose to add 'None of the above' as an answer option. If a participant selects this response, any other answer options will be de-selected.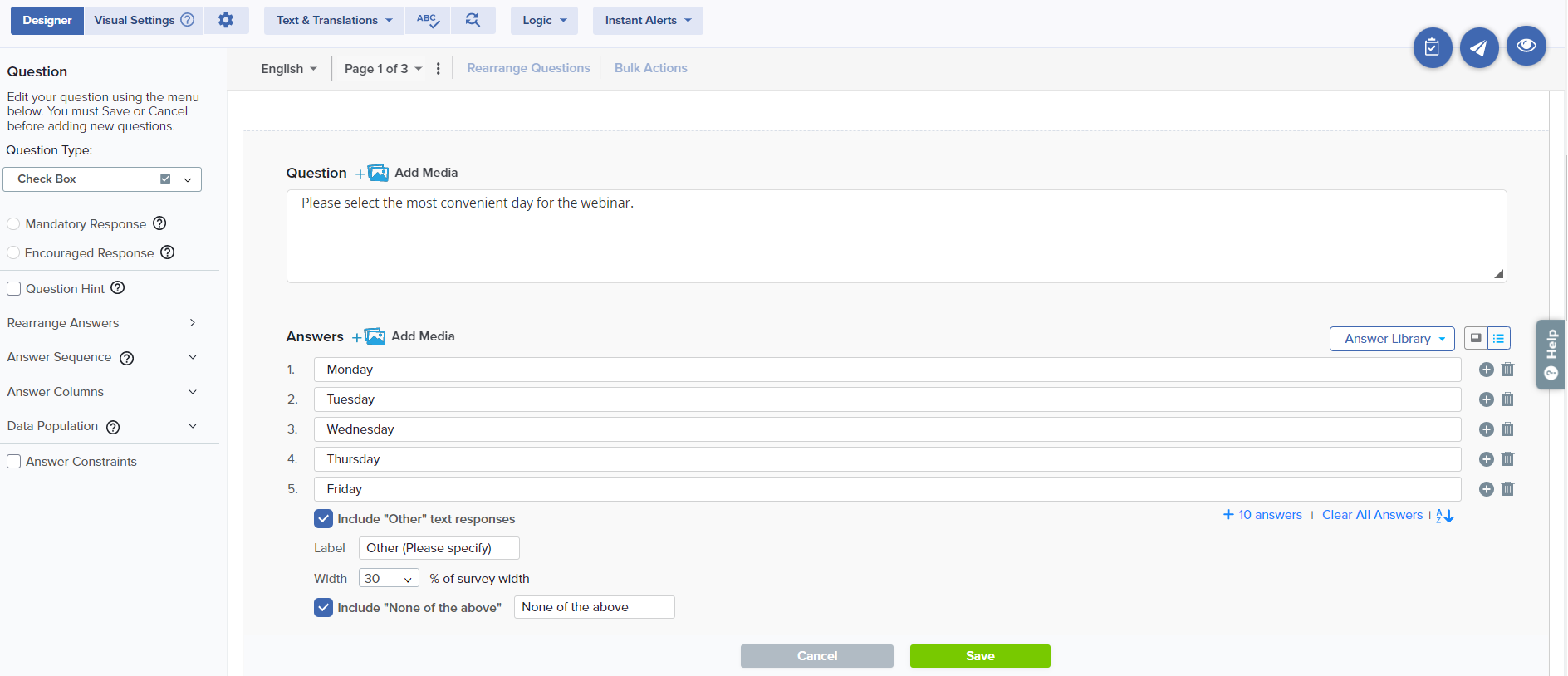 To improve data quality, you may add Answer Constraints to control the exact, minimum, or maximum number of answers a participant may select.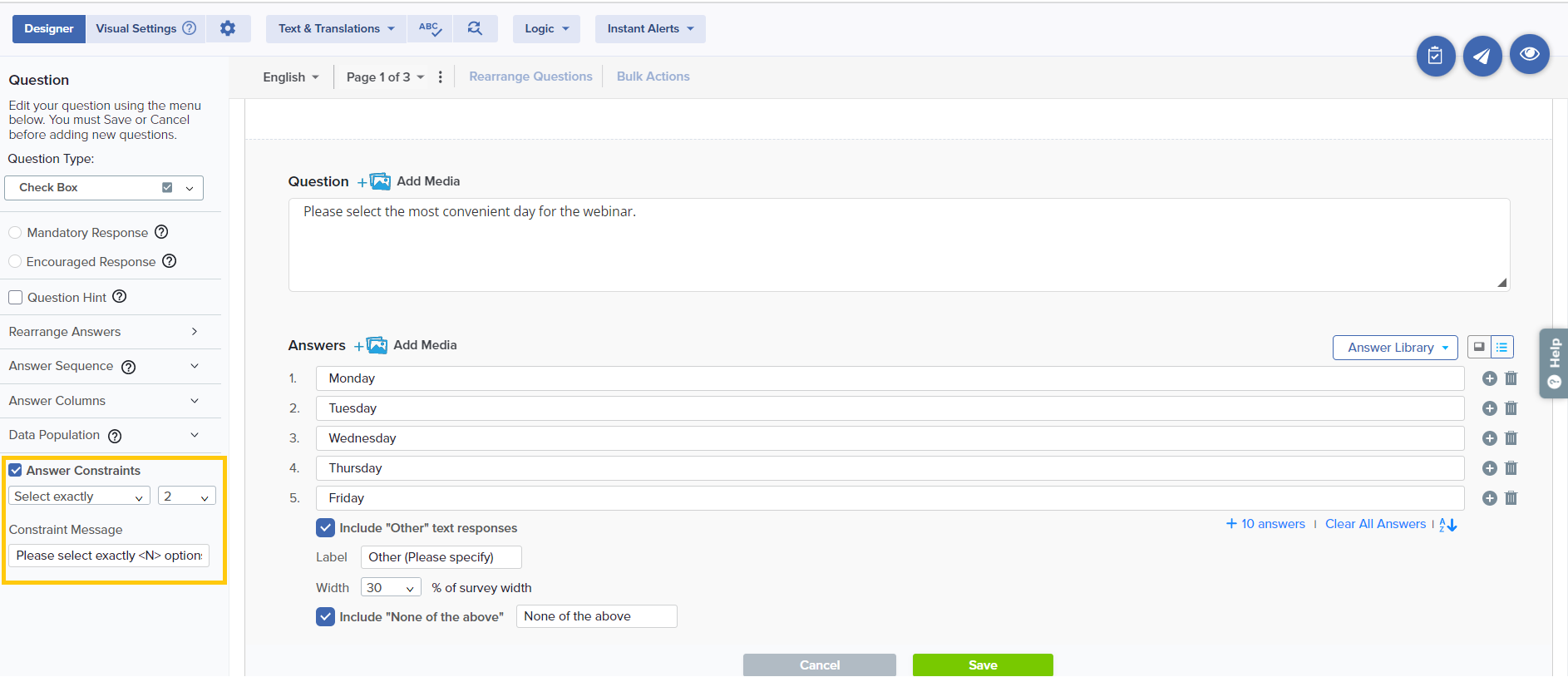 In reports, this question type will display the frequency with which each answer option was selected as well as a note indicating that multiple answers were possible.
Within this question type, the following options are available:
In an Assessment, you can set 'None of the above' as a correct answer and assign a score.