The Drill-Down question type should be used when you want participants to respond to multiple interdependent questions. When the participant selects an option from the first drop down, only relevant options are displayed in subsequent dropdown menus. A classic example is asking for a participant's location: Country, State, and City.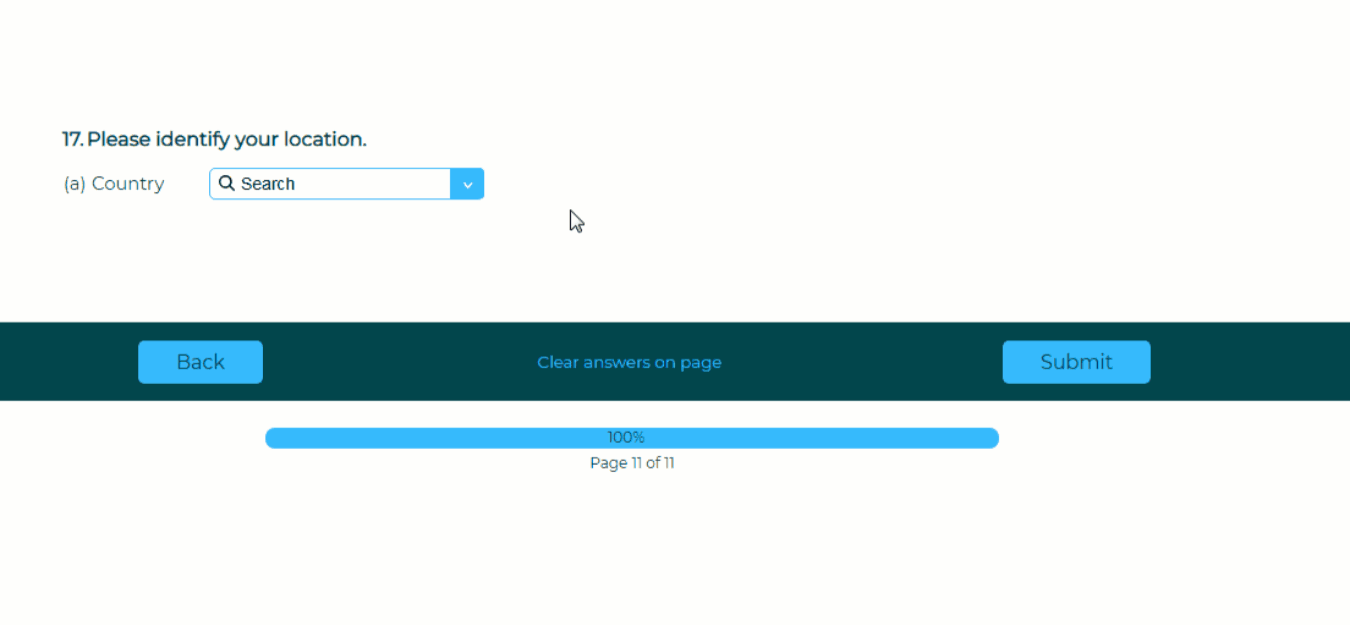 To add a Drill-Down question to your survey, drag and drop the question type from the panel on the left to the correct spot on the right.

Answer options for this question must be added from an Excel file. To see an example file, hover over the 'Select' dropdowns and click to add Upload Answer Lists, then choose 'View Sample File'.
Data for each dropdown menu should be aligned in a separate column (ex: Country, State, City) and the data in each row should present a complete answer set (ex: United States, New York, New York City). A column may contain duplicates, but the drop down will only show unique values.
If your column has headers, enable 'Use column headers as dropdown menu labels' to use them as sub-questions.
You may choose whether to display the sub-question text labels and whether to enable search within the dropdown menus.
For multilingual surveys, you may export the file used in the primary language, add translations, and upload it back into the system.
Within this question type, the following options are available: