The single-select Drop Down question type is ideal when you have a long list of predictable answers, like country names displayed in alphabetical order. This compact question type saves space on your page and gives you clear frequency totals. If you have 10 or more answer options your participants can search for answer options in the list.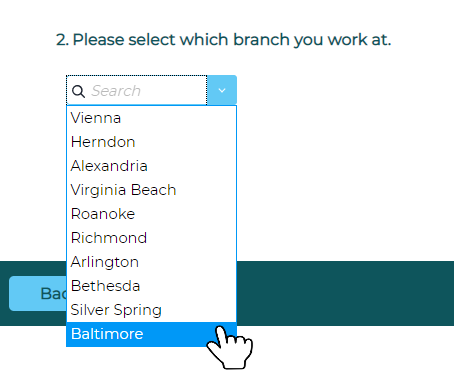 To add a Drop Down question to your survey, drag and drop the question type from the panel on the left to the correct spot on the right.
If it's possible that participants might want to select an answer that's not displayed, you may choose to add an 'Other' response and even edit the name of this field. Participants who select 'Other' will be shown a text field, which can be modified to your preferred width.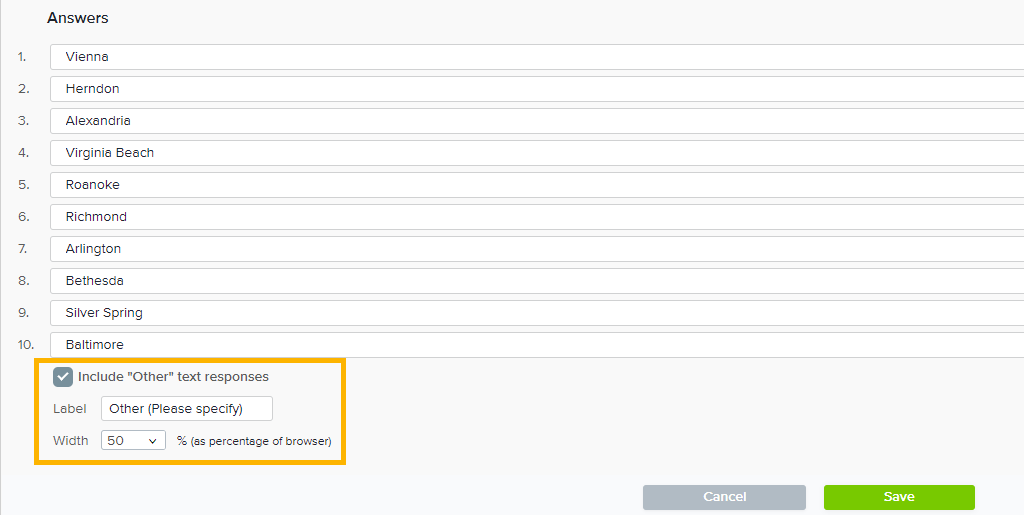 Within this question type, the following options are available: