Image Choice question type asks participants to select their preferred picture(s).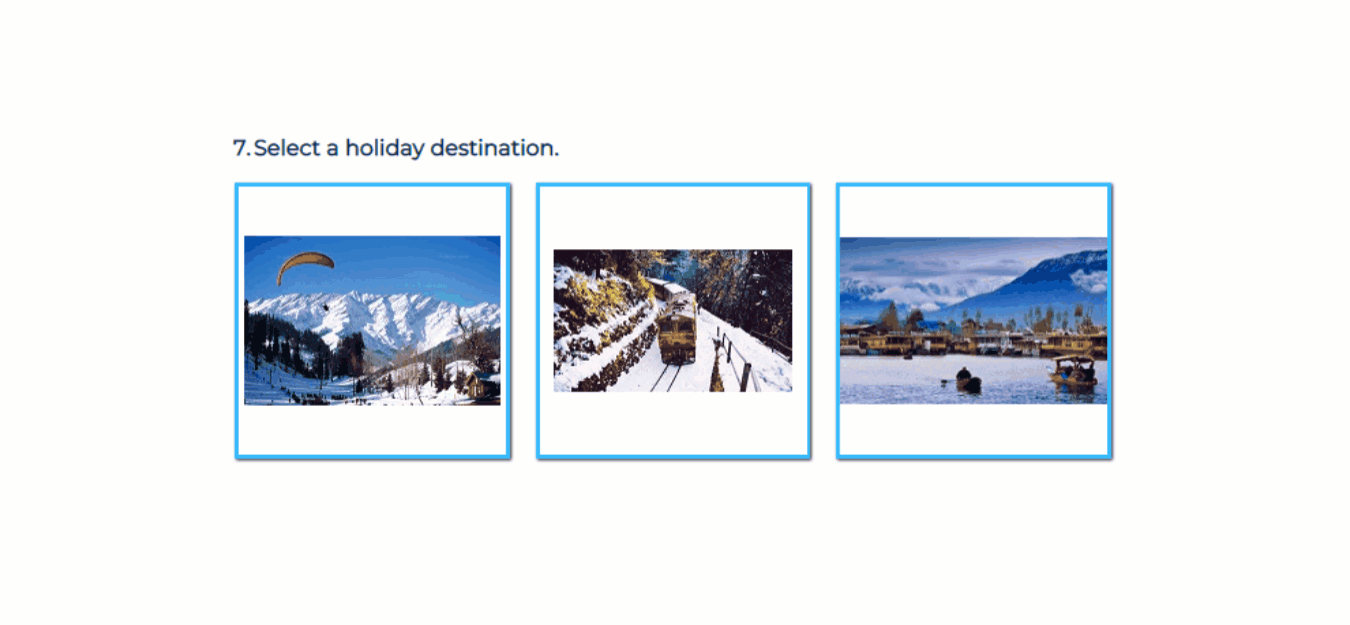 You can add images by uploading them from your computer or from a URL. You'll need to add reporting value to each image you add, this value is used in report to identify your images or labels for your participants.
To add a question to your survey, drag and drop the question type from the panel on the left to the correct spot on the right.
Within this question type, the following options are available:
Allow Multiple Selection: Set as single-select or multi-select.
Mandatory Response: Require participants to respond to a critical question.
Encouraged Response: Nudge participants who skip a question to reconsider by displaying a customized request message.
Question Hint: Add extra information that can help provide clarification for participants.
Rearrange Answers: Add an image, video or audio to your question.
Answer Sequence: Set the sequence of the answer options as entered or rotate/randomize for every participant.
Set Display Order: Set images in vertical or horizontal order.
Sizing Options: Set the sizing option to accommodate more images in a single row.
Show Reporting Values to Participant: Choose to display reporting value or labels to your participants.
Answer Columns: Choose to display answer options in columns.
Data Population: Pre-fill the response during distribution or post-fill after participation.
Add Media: Add an accompanying image, video, or audio file.