Multiple Drop Down question presents participants with a series of related single-select dropdown menus. The same answer options appear in each menu, so it's important to choose answer sets that will work for each.

For example:


For each of the meals listed below, choose your preferred accompanying beverage.
Keep in mind that participants might select the same answer choice multiple times.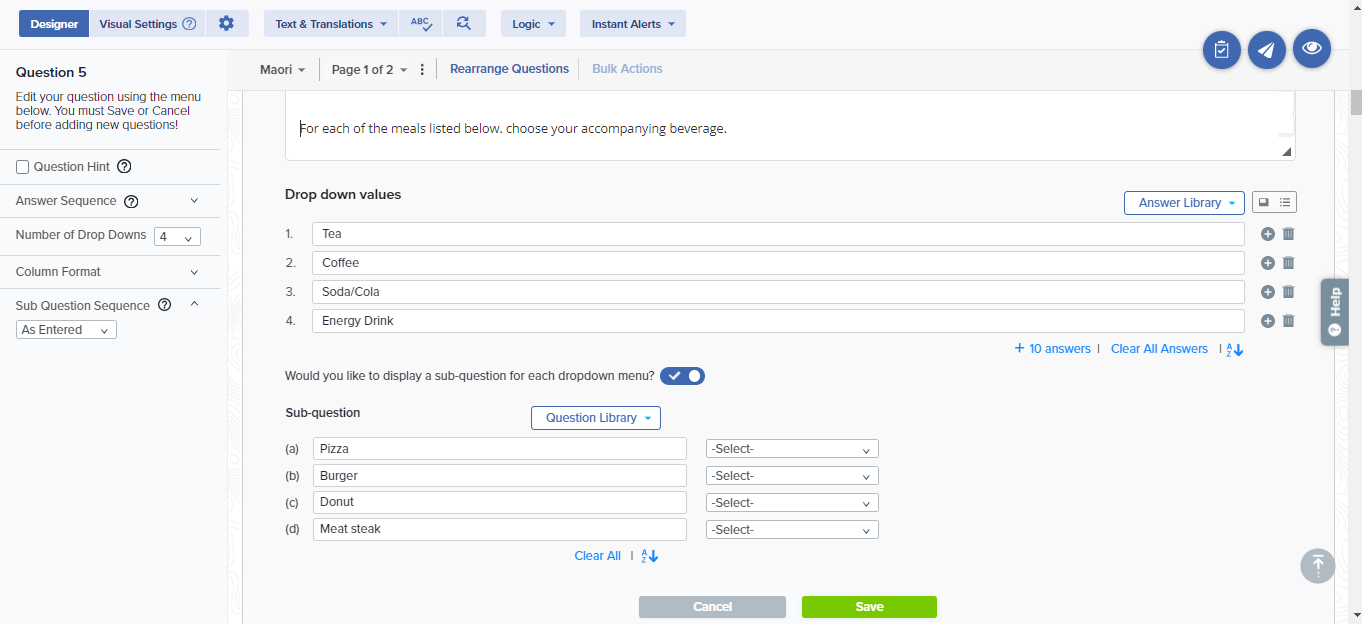 To add a Multiple Drop Down question to your project, drag and drop the question type from the panel on the left to the correct spot on the right.
As you build this question, you'll see the following options:
Under Drop Down Values, provide the answer options to appear in the dropdown list (Water, Coffee, Soda, etc.).
Choose whether to add a description for each prompt (Breakfast, Lunch, etc.).
Change the number of sub-questions displayed by modifying this total in the panel on the left.
If your list includes 10 or more answers, participants will be able to type into a search field or click the down arrow to display the list.

Within this question type, the following options are available: