Ranking question type asks participants to identify answer options in order of preference or importance. To arrange answers, simply drag and drop options into the desired order or choose your desired rank from the drop down.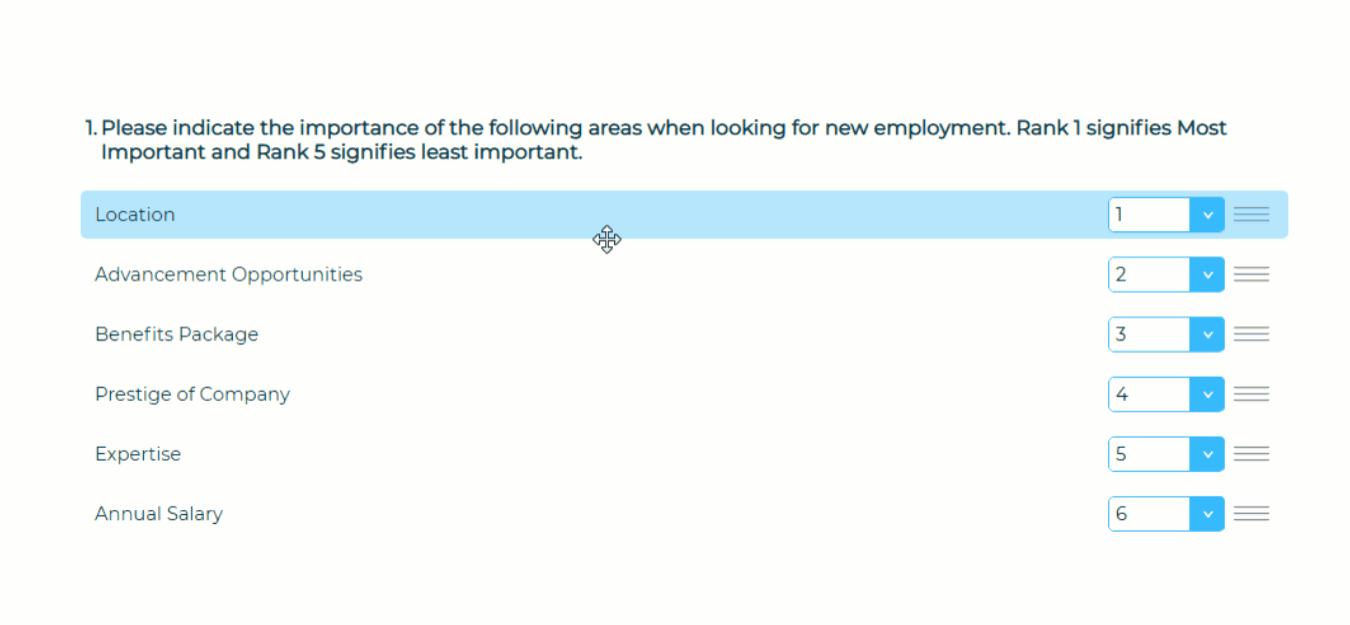 To add a question to your project, drag and drop the question type from the panel on the left to the correct spot on the right.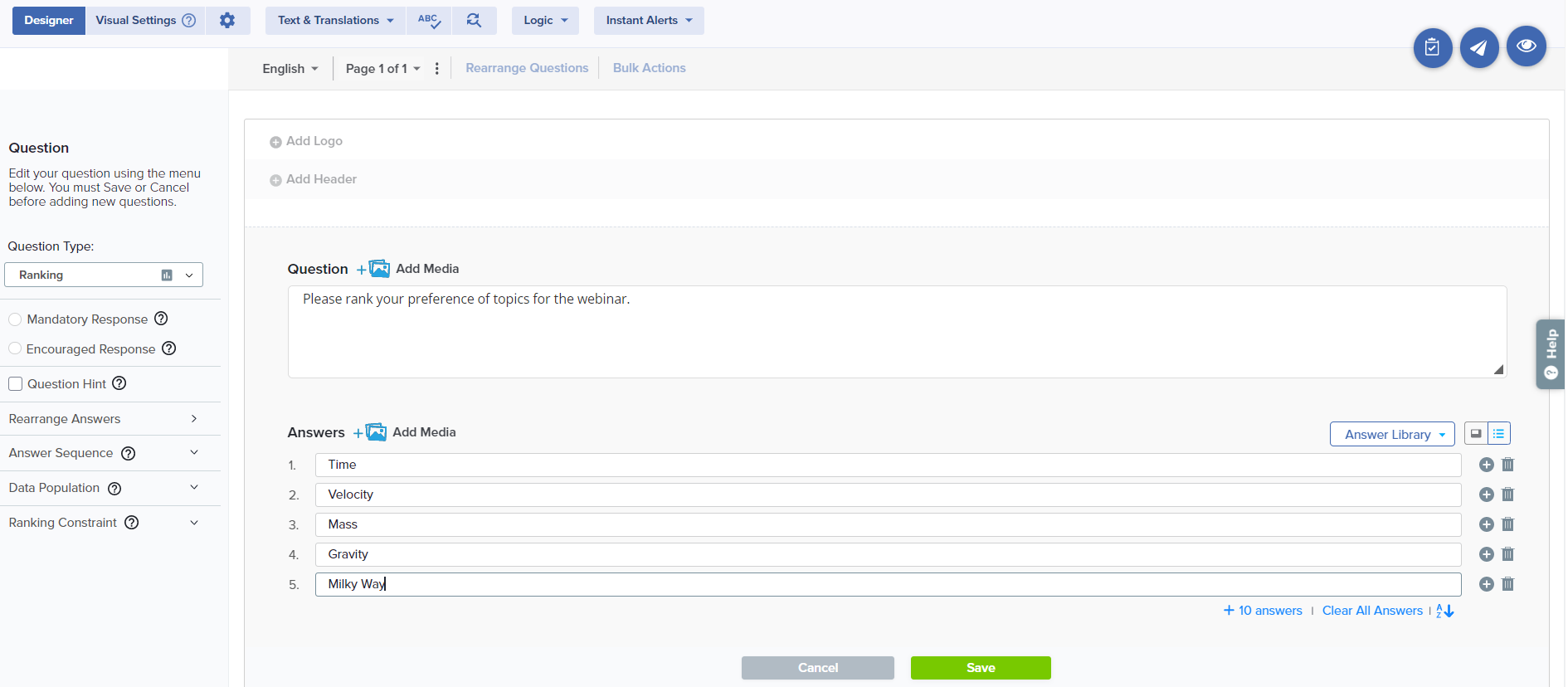 To improve data quality, you may also apply Ranking Answer constraints so that participants rank only limited answer options – such as choosing the top three from eight answer options.
Within this question type, the following options are available: