Need participants to confirm that their answers are completely accurate? Want to add a final acknowledgment or confirmation step? The signature question type encourages accuracy and requires confirmation of understanding before the response is submitted.
Signature questions may be used in release forms, permission slips, job applications, or anywhere else that you need participants to certify that their answers are correct and that they agree to any applicable terms. Depending on your requirements, you may collect signatures that are typed, scribbled, or uploaded as images.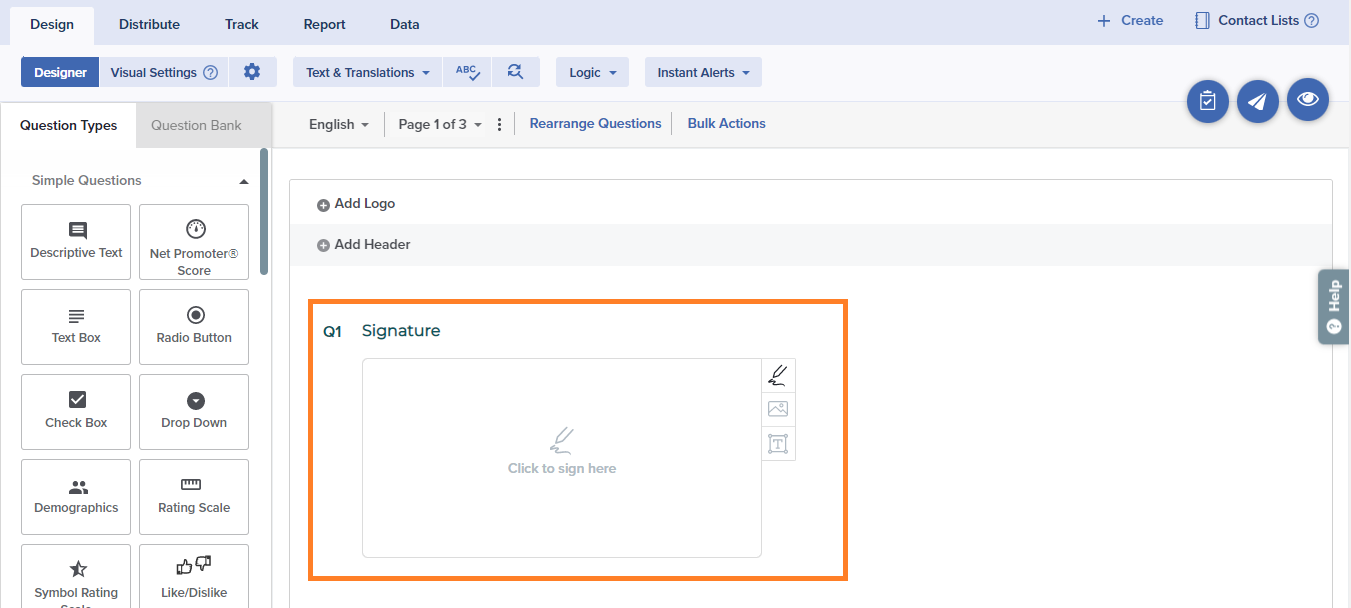 To add a Signature question to your survey, drag and drop the question type from the panel on the left to the correct spot on the right. If you prefer, double click the question icon to add the question type to the bottom of the current page.
From the menu on the left, choose one or more signature input methods.
Scribble/Draw: Allows you to draw your signature within the available text field.
Upload: Upload your signature. User can upload a signed image (.jpg, .png, .jpeg) size limit up to 5MB max.
Type: Allow user to customize the signature text as per the available styles.
Within this question type, the following options are available: