The simple single-select Radio Button is perfect when you have a short list of answers – perhaps 7 or fewer. Participants can view all answers at once, and you may display options in columns, too. This question is great when you're mainly looking for frequency – that is, how many times each answer option is chosen. Want something similar? Check out the Horizontal Radio Button in Advanced Question Types.

To add a Radio Button question to your survey, drag and drop the question type from the panel on the left to the correct spot on the right.
If it's possible that participants might want to select an answer that's not displayed, you may choose to add an 'Other' response and even edit the name of this field. Participants who select 'Other' will be shown a text field, which can be modified to your preferred width.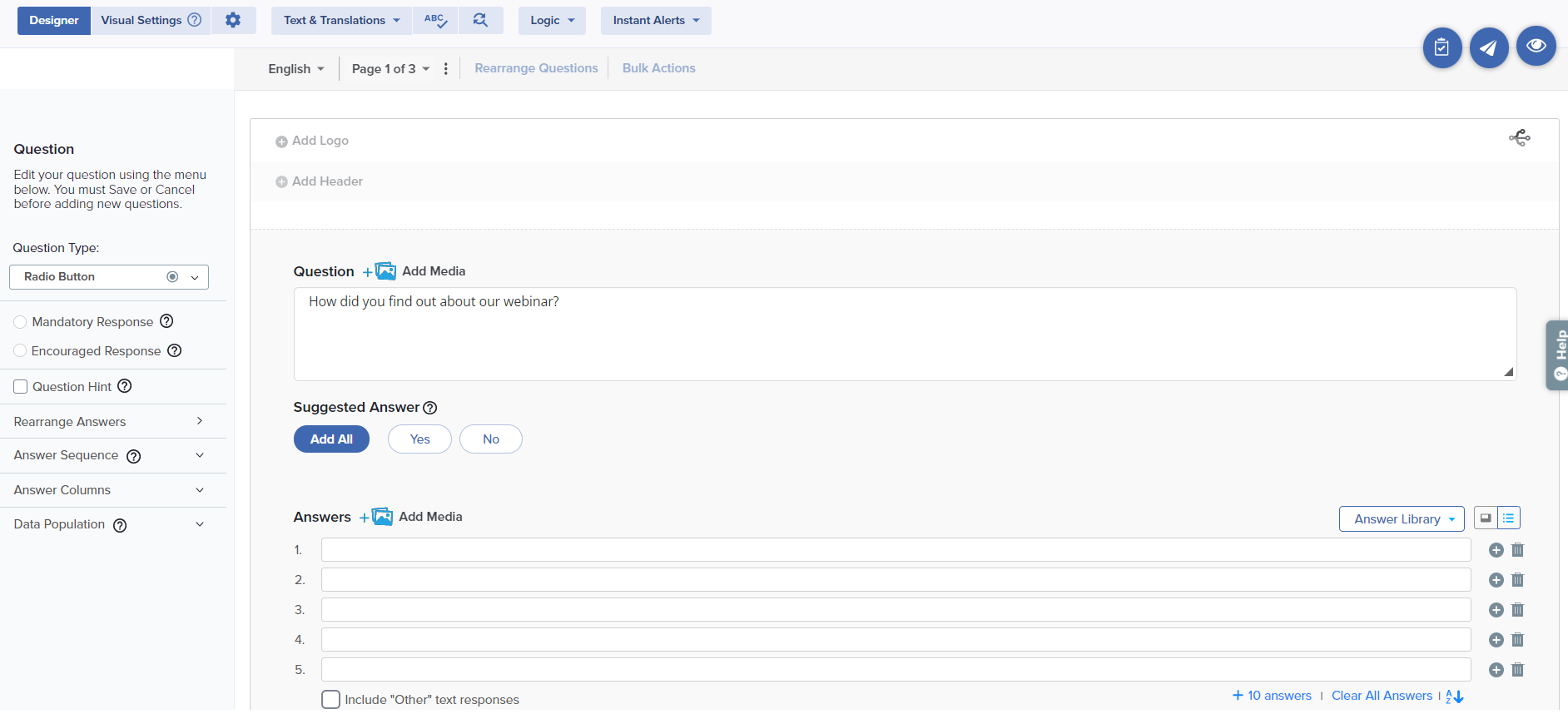 Within this question type, the following options are available:
If your question includes more than 8 answer options, consider using a Drop Down to save space.