Add User Group
Navigate to Settings, then click on Users under Account Setup on the left-hand menu.
Click the blue Add button at the top of the page and select New User Group

Click in the gray bar that says Enter User Group, then choose + Add User Group from the drop-down menu.
Name your User Group (Customer Service, Sales) by typing the name in the Enter User Group bar.
Choose the Users to be added to this group by checking the boxes in front of their names. Find the relevant names by reviewing the box or by using the Search feature.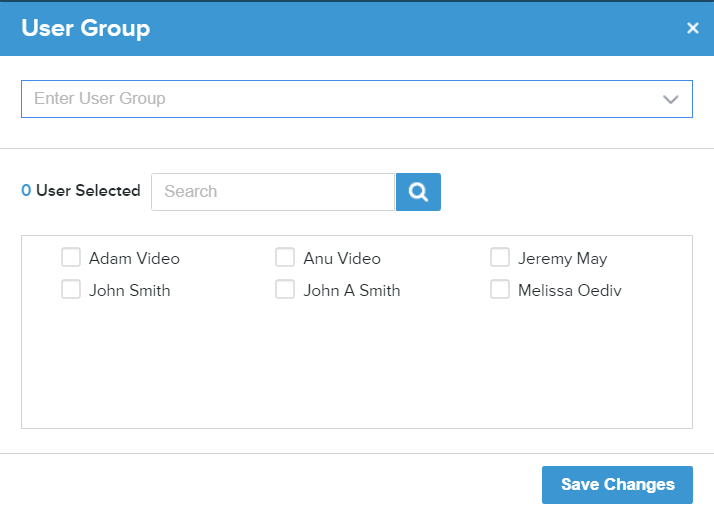 Click on the Save Changes button to confirm your new group.
Click the Save button in the top right-hand corner of the User Settings screen.