When trying to resolve an issue, you don't need to keep the Customer in the loop with every little detail. If you need to get other colleagues or teams in the loop to resolve an issue, SoGoConnect's Internal Comments are the place to get it done.
How to Add an Internal Comment
When on the page for a Specific Dialogue, below the Original Message and Dialogue Timeline you'll see a text box that says "Add internal comment." Here you'll be able to make internal notes only those within your organization can see. If you want to tag a specific user or group in your Internal Comment, use "@" for specific people and "#" for user groups.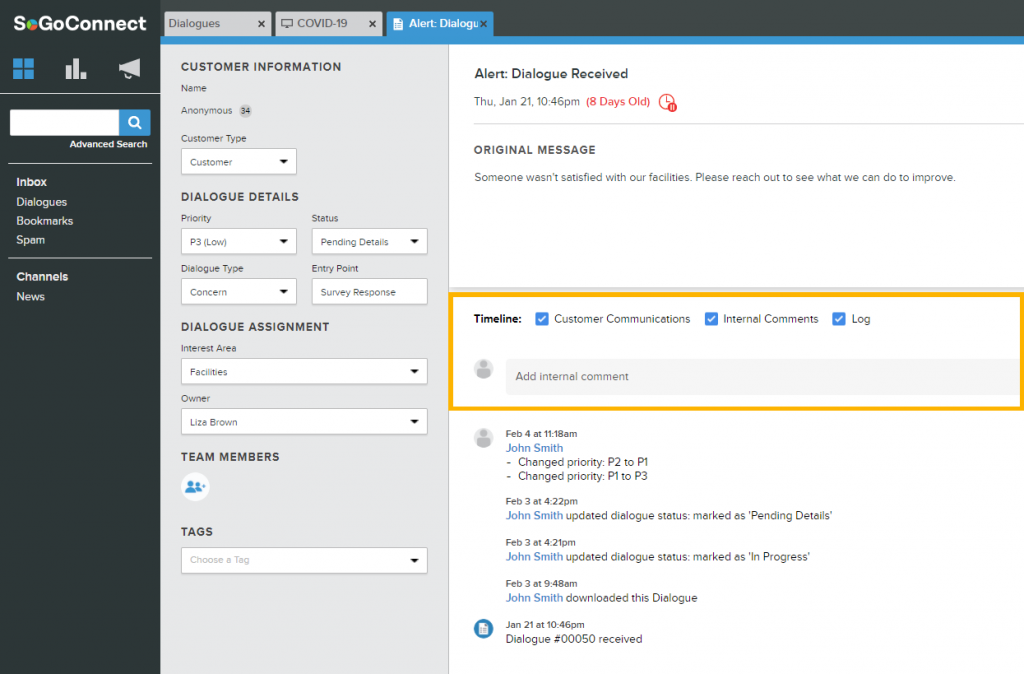 Along with posting the Internal Comment, you can also add an action to it for your next steps. Choose to identify any of the following actions:
Phone call
Blog post
Email
Letter
In-Person meeting
Newsletter
Op Ed
Speech
Other
None
Internal Comments will help keep things moving for you and your team, even if there's nothing that needs to be done on the customer's end.
Keep in mind: Don't type something as Internal Comment you wouldn't want the Customer to see as a reply.