Dialogues can be assigned a Priority, so you know how fast your team needs to act. Let's go over what each Priority in SoGoConnect represents.
Critical: This means something very bad has happened and all resources and attention need to be given to resolve this issue. If you categorize a Dialogue as "Critical," you'll be asked to make sure it's a Critical Dialogue with a pop-up where you can also include a Critical Alert Group that can be notified with a message too.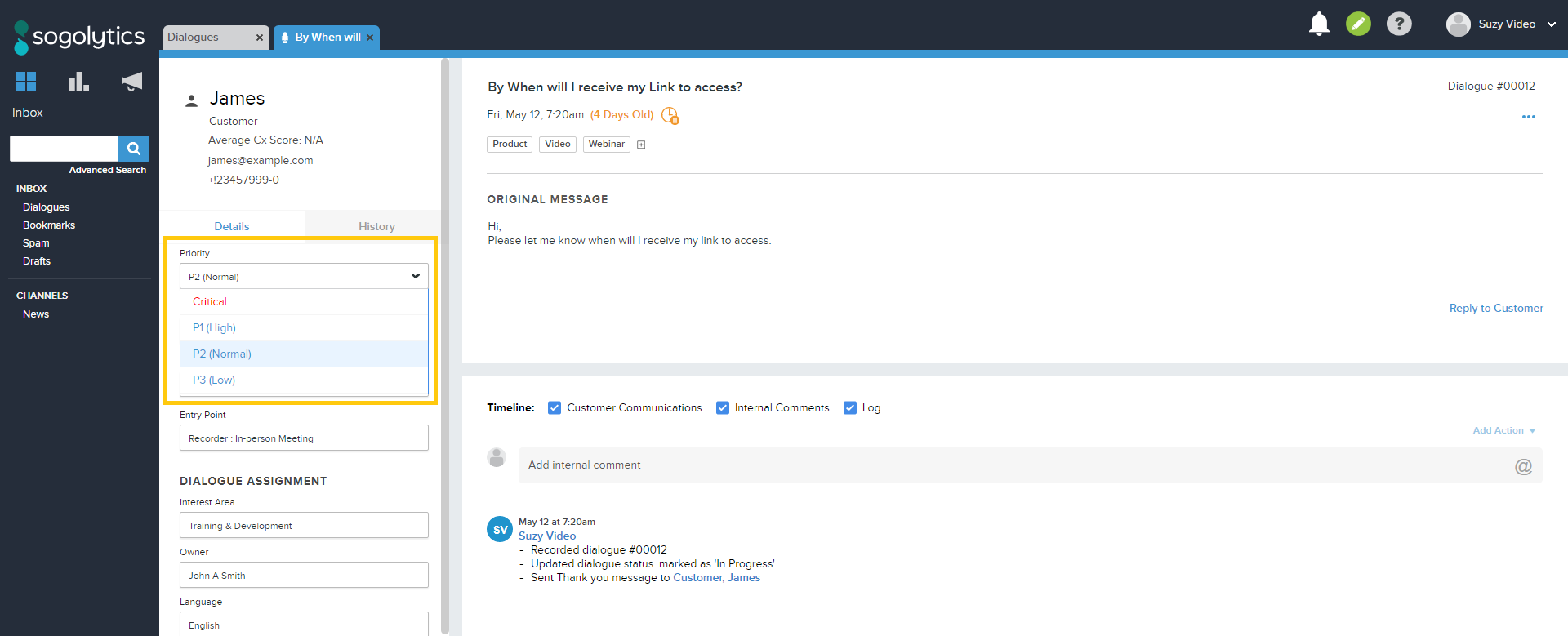 P1 (Urgent): This means it must have immediate action and a swift resolution.
P2 (Normal): This means that the Dialogue raised should be resolved and addressed within a reasonable time frame.
P3 (Low): This means it's an extremely low priority that should get resources once all of the P2 and P1 Dialogues have been resolved.
You can change the priority of a Dialogue when you go to that Dialogue's page. You'll find the priority dropdown under "Dialogue Details."