While we would hate to see you go, we want to make sure that you are not cancelling due to any of the following reasons:
Your survey project is complete and you no longer wish to pay for the subscription
You are unable to find a feature you are looking for
The feature you are looking for is in a higher package
You encountered an issue while designing, deploying, or generating reports
If any of these issues brought you to this page, our support and solution architects are available 24/7 to help you out. Please write to us at support1@sogolytics.com or call us at +1 (800) 646-0520.
If you still wish to cancel your Sogolytics account, follow the steps below.
Click on your initials at the top right corner of the screen and select Account Settings from the dropdown menu.
Select 'Cancel My Account' from the panel on the left.
Click on Cancel Account.
Select your reason for canceling your account.
Click on Proceed.
To cancel your Enterprise account, please contact your account manager.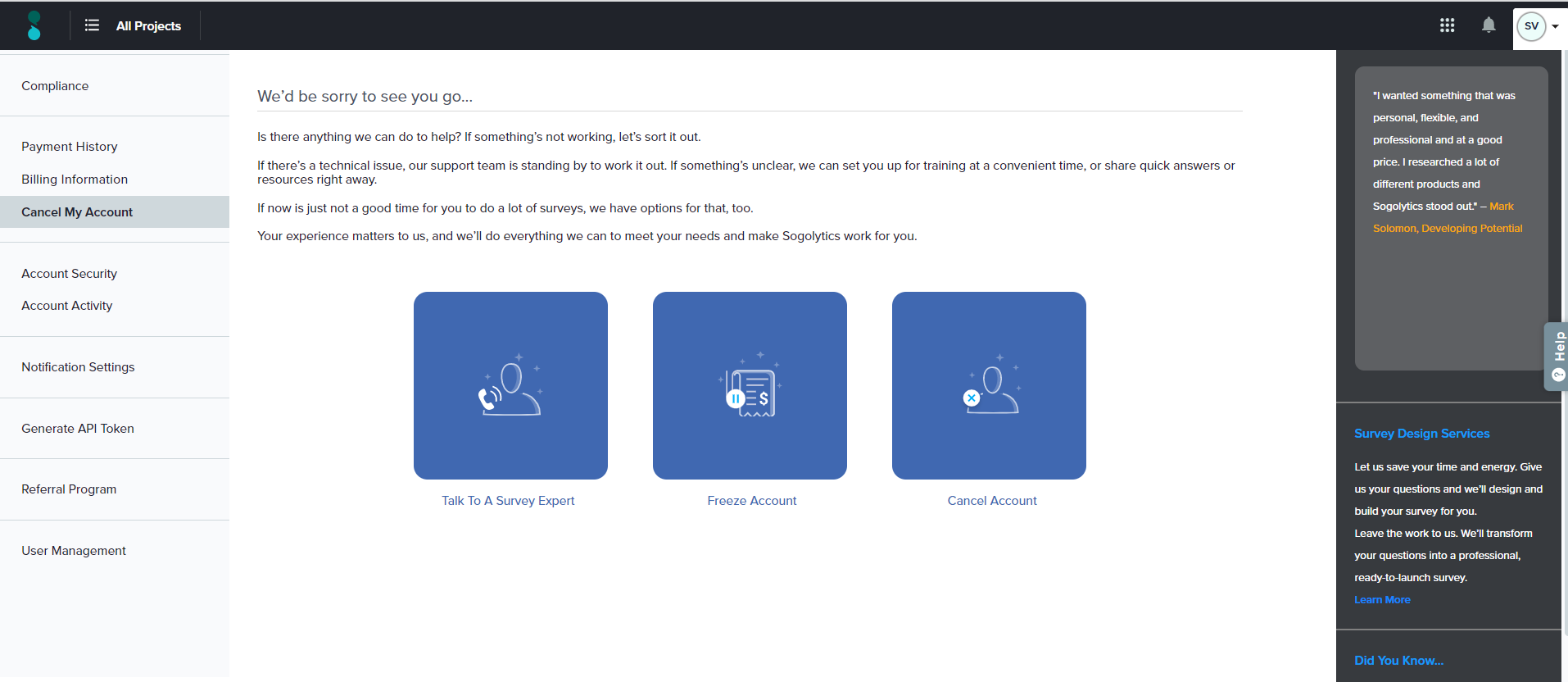 If you'd like to check in before making a decision, we invite you to choose the 'Talk to a Survey Expert' option and book a one-on-one call to review your options.
Once you cancel the account, all data in the account, including responses and saved reports, will be permanently deleted from our servers and backups in accordance with our Terms of Service and Privacy Policy. If you wish to retain the data on our servers and use the account at a later time, you may freeze your account.