Create a New Template
If you are accessing this area for the first time, below is what you will see. Click on Get Started and follow the steps mentioned below.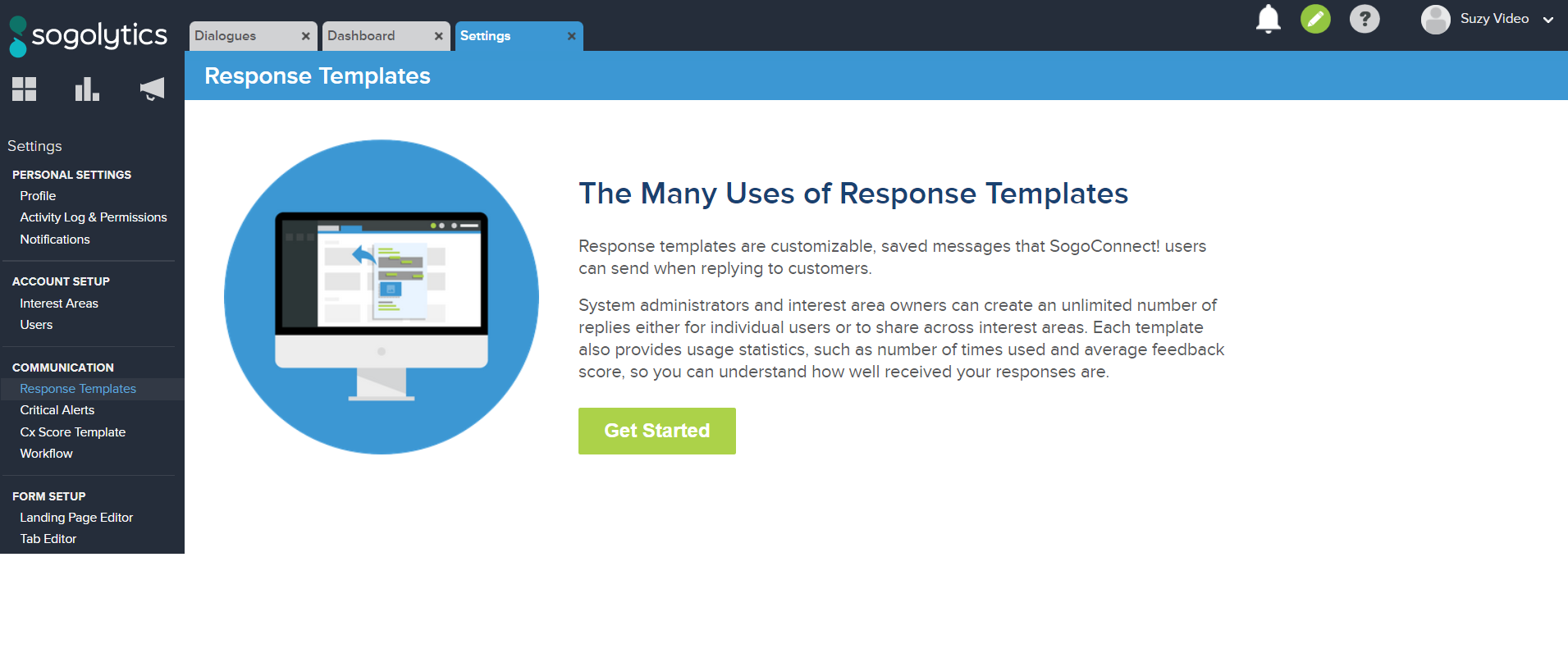 If you have already created response templates, you will see the below screen: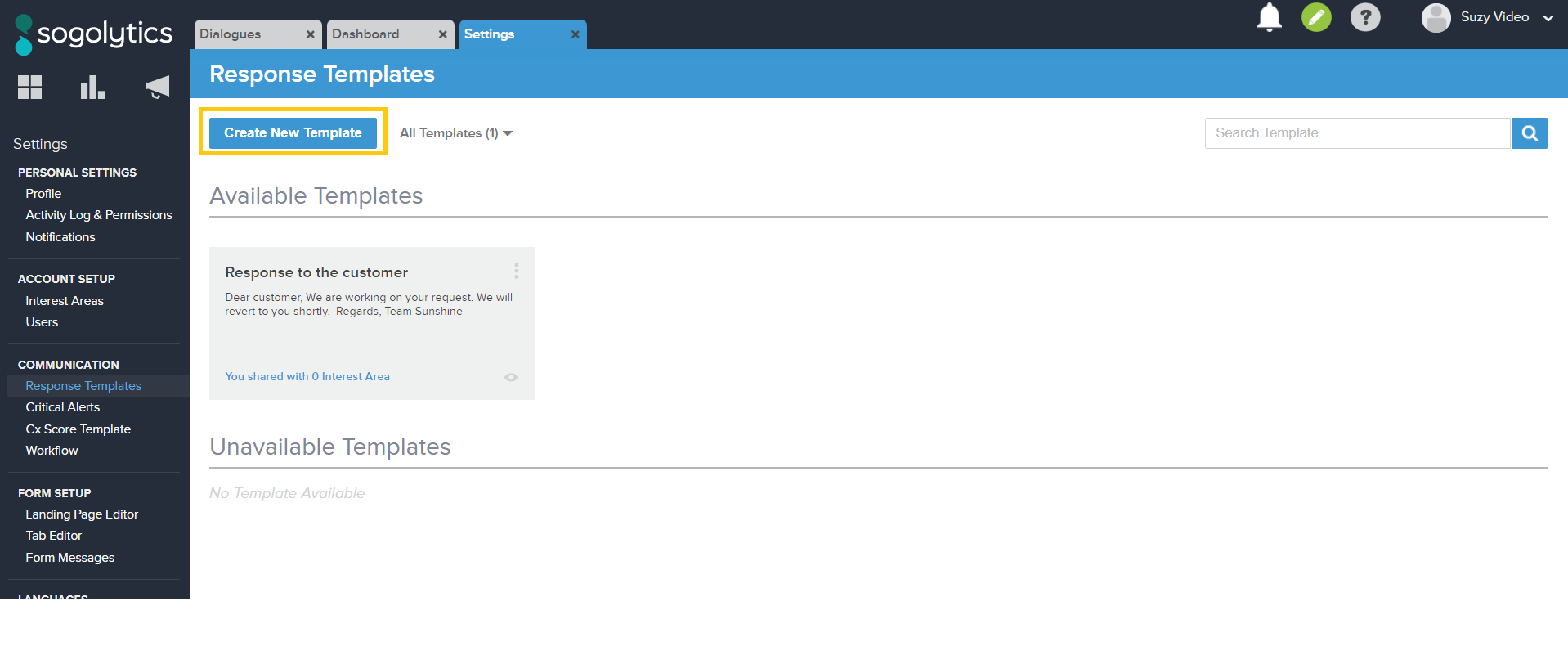 To create a new Response Template, follow the instructions outlined below:
In Settings, under Communication, click on Response Templates.
Click on the Create New Template.
Give your template a title in Template Name.
Enter the template content in Message Body.
In Share Settings, decide whether you want this template to be available only to you or shared with other Interest Areas (Including your own).
In the dropdown menu, select Interest Areas that can also use this Template.
When you share a Template with a given Interest Area, the Interest Area owner is notified via email about gaining access to your Response Template. You can include an email message under Share Settings.
Response Template Access and Options
Aside from the Templates you create, you are also able to see Templates shared with you. If you are a System Administrator, you can view All Templates within the account.
Each Template is displayed as a card that includes information on how many Interest Areas can access the Template.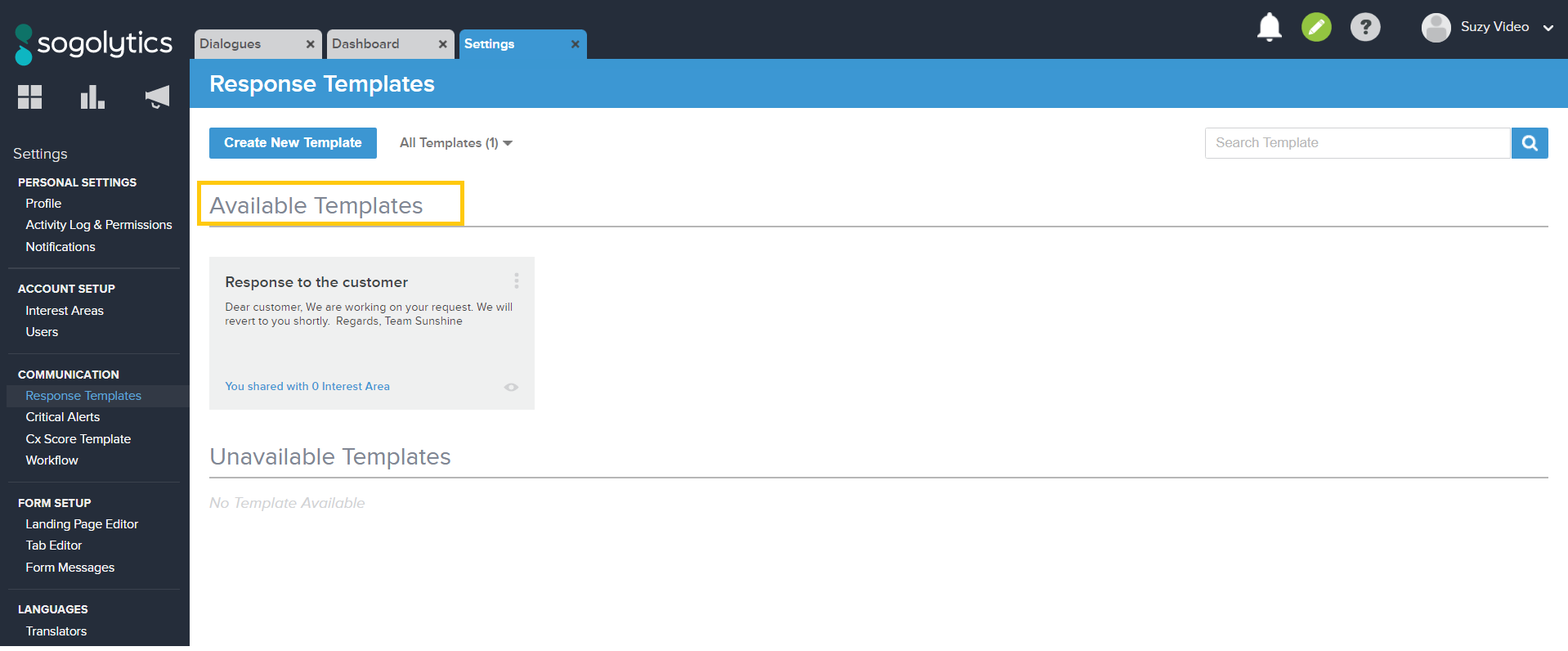 Upon hover, you have the option to:
Preview the Template by clicking on the eye icon at the bottom right-hand corner
Access the Menu for the Template Card

Edit the Template
Delete the Template
Copy the Template
View Usage Statistics of the Template (number of times used, average feedback score received, the last time this Template was used)
Make the Template unavailable
If you ever have trouble finding a Template, simply use the search function at the top right of the page.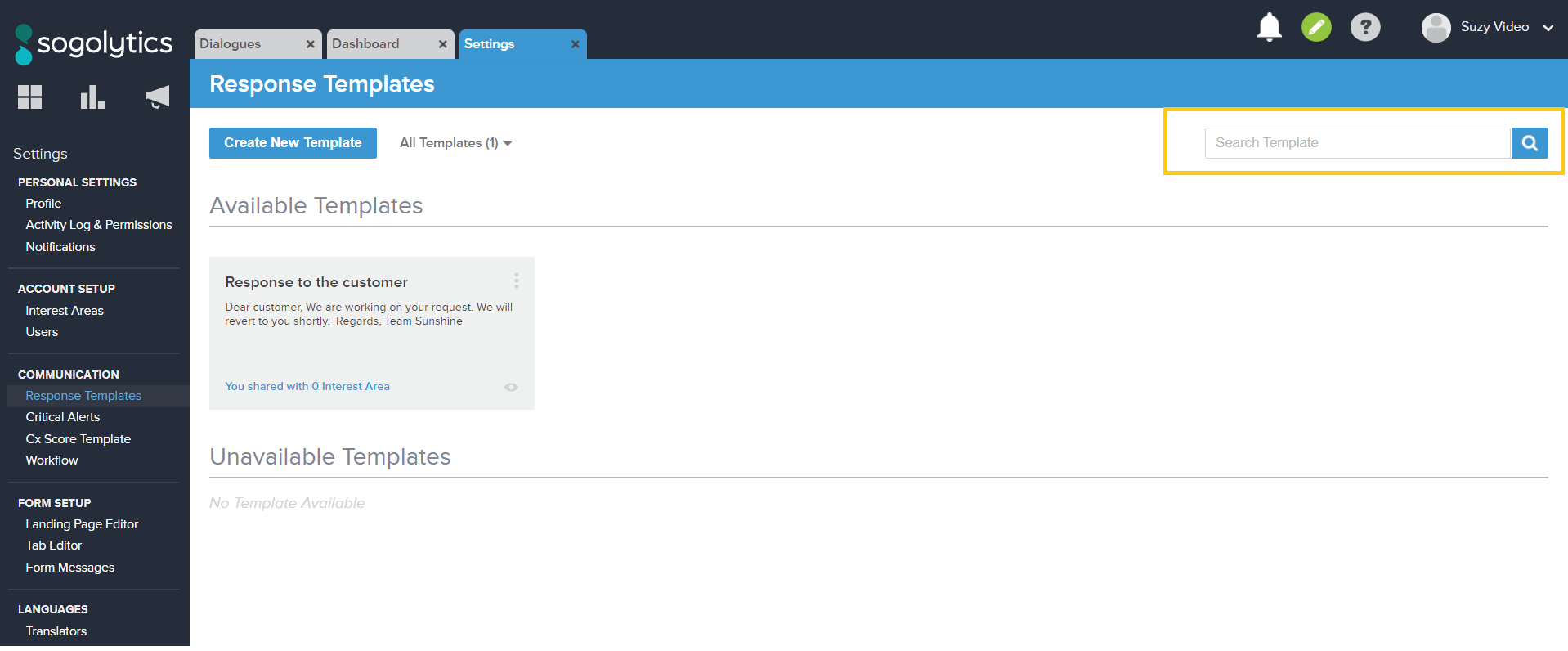 Once you are done, don't forget to save by clicking the green Save button in the top right-hand corner.
Users from your selected Interest Areas will now be able to access this Response Template when responding to a Dialogue. The selection of Templates each User will see includes:
Their Templates
Templates for that Interest Area
All other Templates