You can customize and translate your surveys' navigation buttons, labels, and text in every available survey language. Options in the Custom Labels and Text section include the following:
Submit
Next
Back
Continue
Print Blank Survey
Clear answers on page
Save and Continue Later
View Results
View Responses
Forward Survey
Select (Drop Down)
Rank (Ranking Questions)
Characters Remaining (Text Box Questions)
Required Answer
Mandatory Message
Participation Page Title
Language Name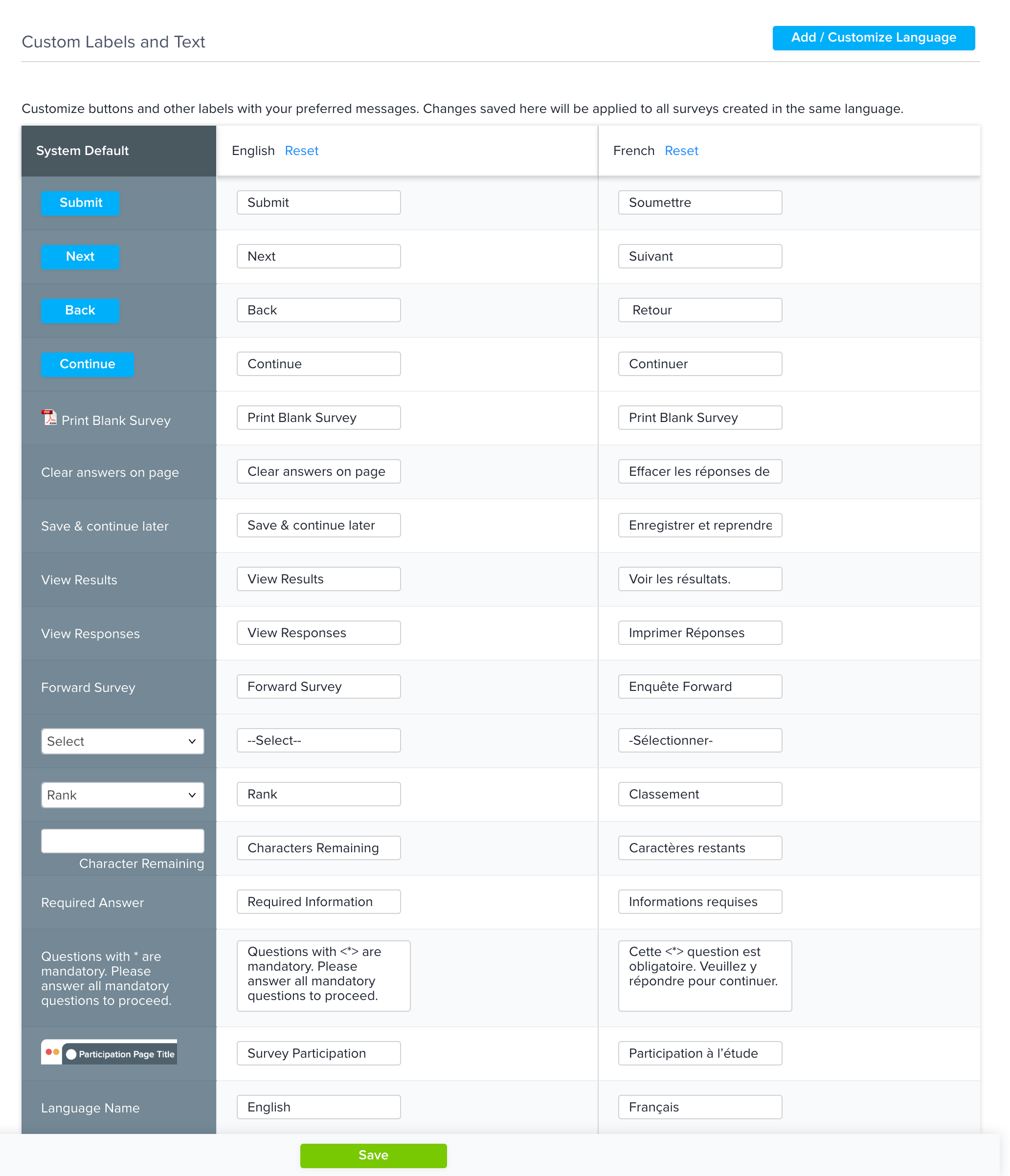 Here is a step-by-step guide to make these updates:
Click on your initials in the top right-hand corner of your screen, then select Account Settings from the dropdown menu.
In the menu on the left, click Custom Labels and Text.
You will notice that all the text and labels available on participation pages are listed for the System Default language (English).
If you need to edit any of the labels, start by clicking on Add/Customize Language.
You'll see the list of languages used in your account and other languages available in the Sogolytics platform.

Enterprise users can also use the 'Request New Language' option. Please contact support for more details.

Check the languages you would like to add translations for.
Click Done.
Add translations for your labels.
Be sure to click Save after making any edits.
Please note that changes will be reflected across every survey in the account in the given language.