If you're looking to keep records of your Dialogues separately, you can just download them directly from SoGoConnect. We have two options for downloading Dialogues: Single Dialogue Download and Mass Dialogue Download. On this page, you'll learn how to download through each option.
Single Dialogue Download
To download one single Dialogue, select the Dialogue to open its tab. Once you've opened your Dialogue tab, you'll see three dots below the Dialogue Number on the top right corner of the page. Click on the three dots.

Once you see this dropdown, select Download. A pop-up window will appear where you can select the information that you wish to be downloaded with your Dialogue:
Customer Information
Log
Internal Comments
Customer Communications
Feedback Score
Once you have selected what information you want to be downloaded, click Download on the bottom right corner of the pop-up window.
Your browser will then download a formatted Word document of the Dialogue and all of the relevant information.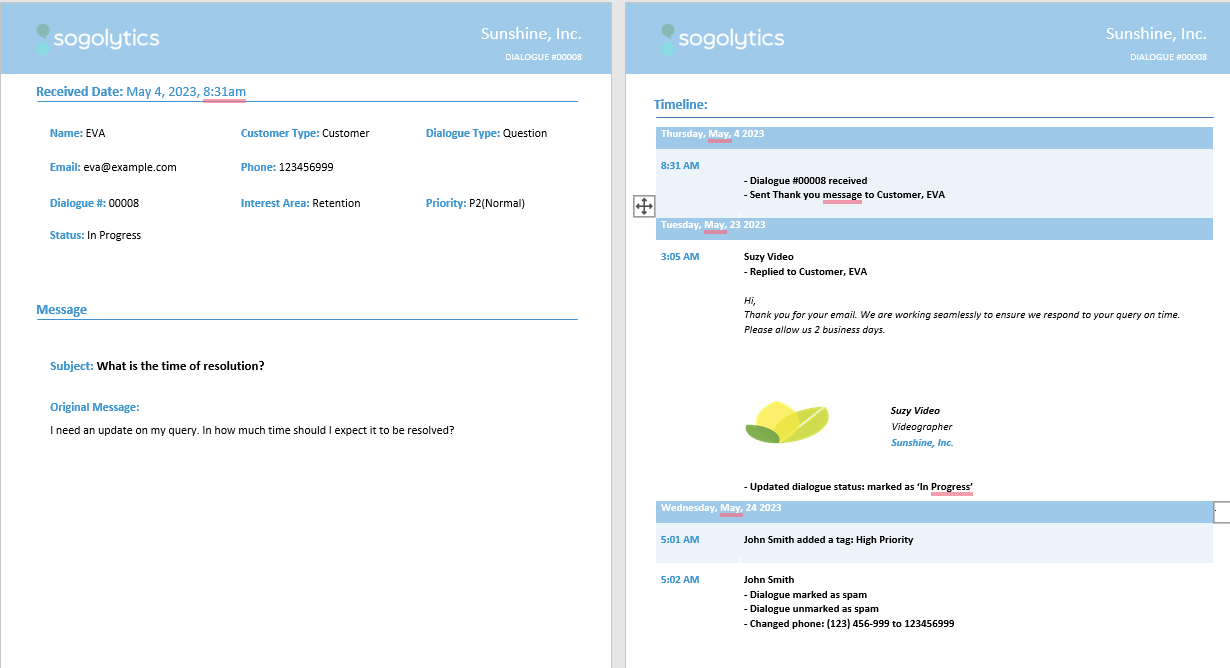 Mass Dialogue Download
This is useful when you want to download many Dialogues at once instead of downloading each Dialogue one at a time.
To perform a Mass Dialogue download, first enter look for your desired Dialogues by using the Advanced Search feature. After you've entered your condition for your Advanced Search and hit enter, at the bottom of the page for your Advanced Search you'll see a button that says "Download Dialogues."

Click on that button and a drop-down will appear asking you if you want it to be downloaded in Word or Excel format. Once you select that option, a pop-up will appear asking you which of the following information you'd like to be included in the download, such as:
Customer Information
Log
Internal Comments
Customer Communications
CX Score
Once you have selected which information you'd like to be downloaded, your browser will download the information you selected in your desired format.