Downloading information from the SogoConnect Dashboard is simple! Next to the Save option in the top right corner of your Dashboard, you'll see the Download option next to Save.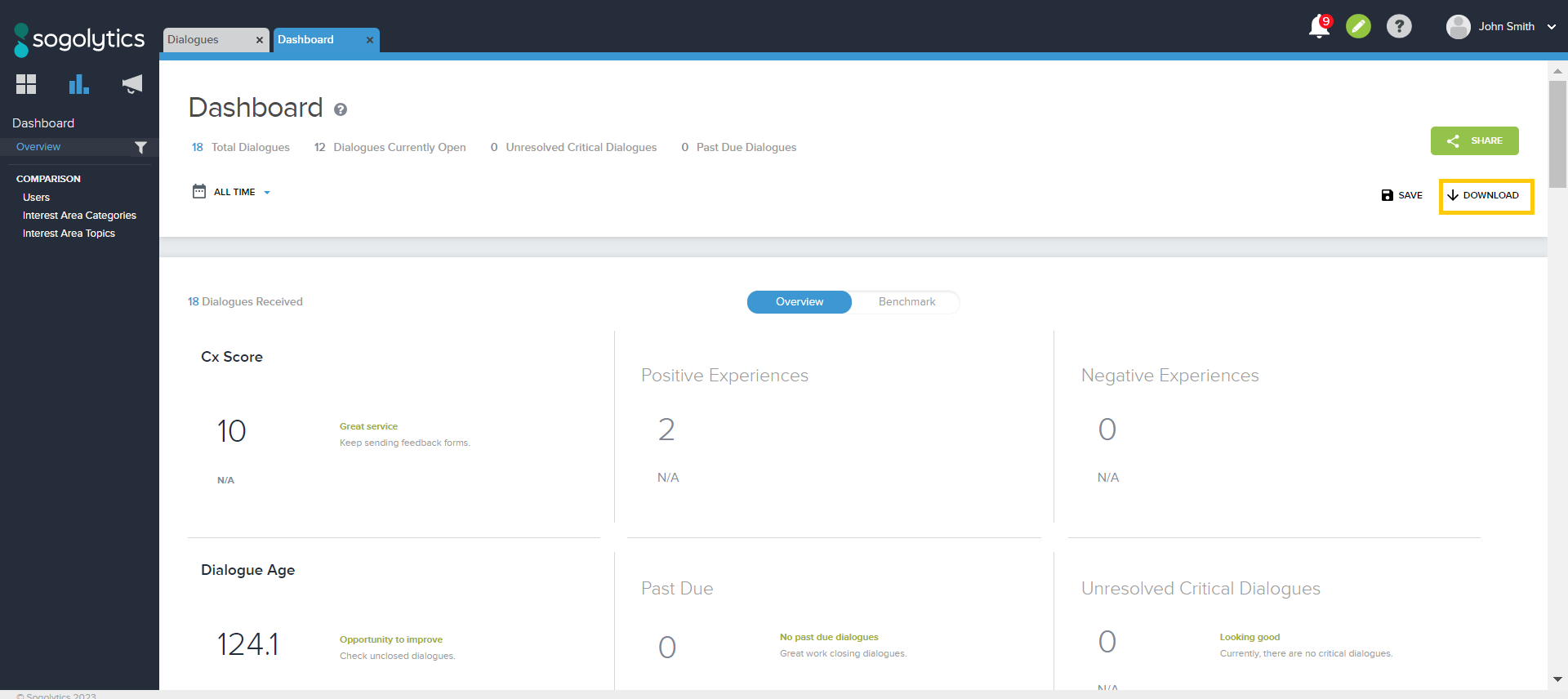 A drop-down window will appear to ask you what sections of the SogoConnect Dashboard you'd like to be included in your download. You can download as a graph in PowerPoint or as a graph in PDF. You'll also be offered the chance to download Interest Area Level Reports.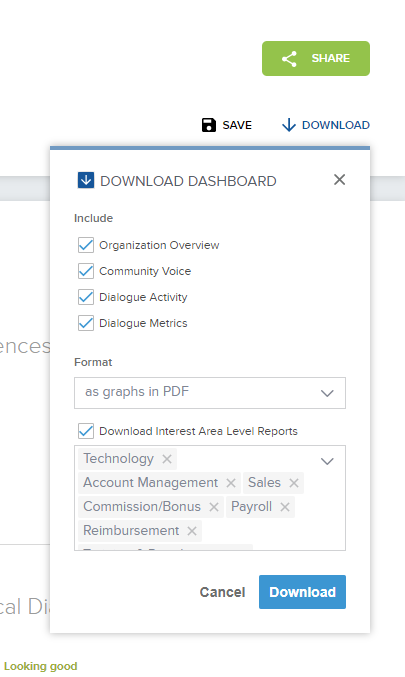 Once you've made your selections, hit the blue Download button.
A new page will open giving you the updated status of your file downloading. As soon as it's complete, there will be a download link available on that page for 15 minutes before it expires.