With plenty of projects going on, it's critical to create a clear and concise title that identifies your purpose. This title and the other details in this section are internal (not seen by participants), and can help you to differentiate it from others in your account.
You'll need to provide a title each time you create a new project, but you can always change your title if the purpose, audience, or timeframe change while you're still designing.
Here's how to update your title and other details: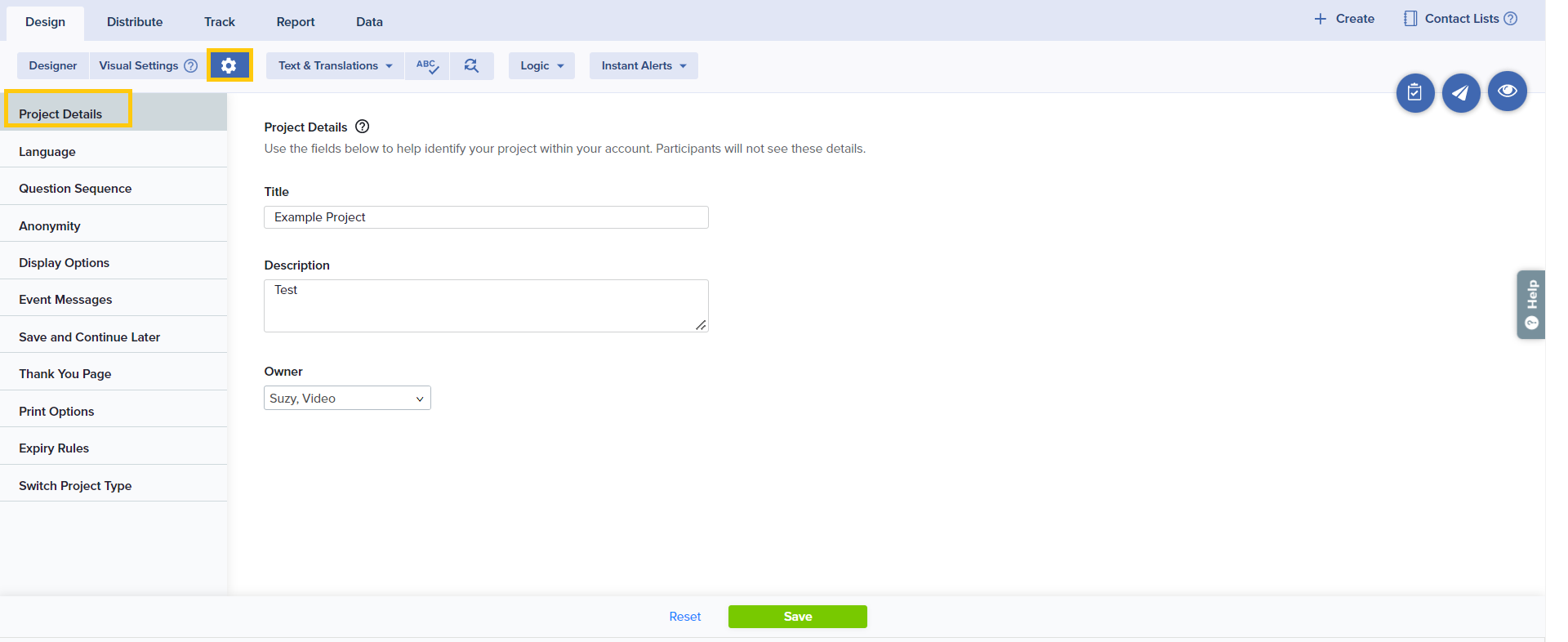 Select and open your chosen project.
In the Design menu bar, click on the Options icon in the top left and select Details.
Edit any of the fields as needed.
Title: Edit the project title here. The maximum number of characters allowed is 200.
Description: Provide a brief synopsis of the project's purpose and target audience here The maximum number of characters allowed is 200.
Owner: This section will appear only if you have assigned sub-users for your account. The Survey Owner selected should be the person responsible for managing the project. This is often the individual who created the survey/assessment and will be accountable for any related questions. The Owner can be selected from a dropdown menu of users and sub-users in the account.
Save your changes.
A clear, concise, and meaningful title ensures your project is immediately recognizable among any other similar projects in your account.