There's a lot of information to be found on the SoGoConnect Dashboard, which means it's important to ensure you're looking at the right information at each stage. To customize the display, choose to filter and search content across the Dashboard.
Filter the SoGoConnect Dashboard
On the SoGoConnect Dashboard, you'll see your filtering options as a column on the left side of the screen. You can filter your SoGoConnect Dashboard by the following:
Customer Type
Interest Area
CX Score
Dialogue Age
Dialogue Type
Entry Point
Origin
Dialogue Status
Dialogue Priority
Tags
Action Taken
Landing pages
Tabs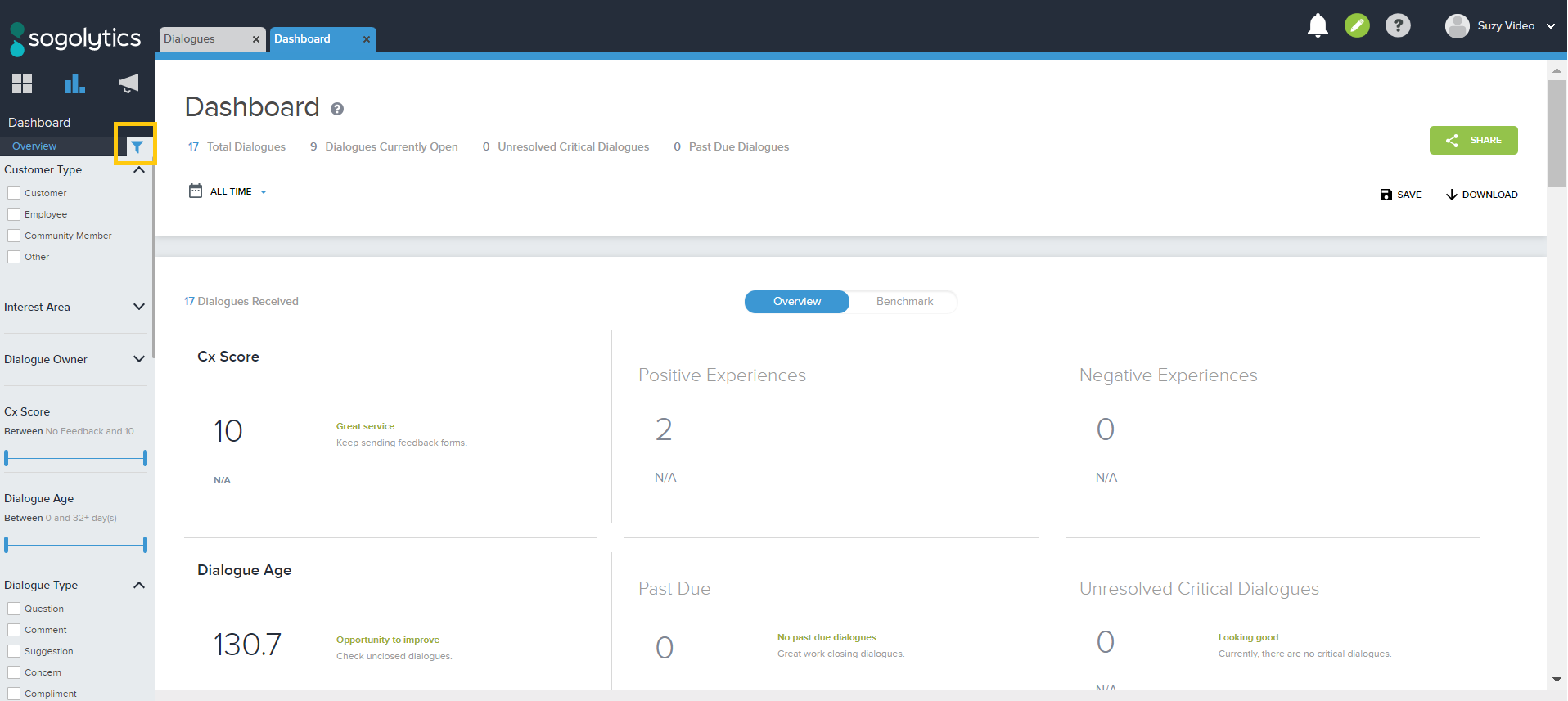 Once you begin to add filters, the fllters you've applied will be displayed above. Click the X next to any filter you'd like to remove, or click Clear to remove them all.
Search the SoGoConnect Dashboard
If you want to search for specific terms on the SoGoConnect Dashboard, use the content in the column on the left to help narrow your view. You can search the following items:
Interest Area
Dialogue Owner
Tags
If you're dealing with a seemingly endless list of Interest Areas, Dialogue Owners, or Tags, Search is here for you! Start entering the term you're searching for results will be displayed below.