The Preview Survey option allows you to preview an entire survey, while you can preview a single page of the survey through the Preview Page option. When Preview Page is selected, you will not be able to navigate beyond the selected page.
Review these options:
Click on the All Surveys icon, hover over your survey, and click the Preview icon to see the full survey.
Alternately, while editing your survey within Designer, click on the Preview Survey button in the top right-hand corner.
To meet your needs, numerous preview options are offered across the top of the screen.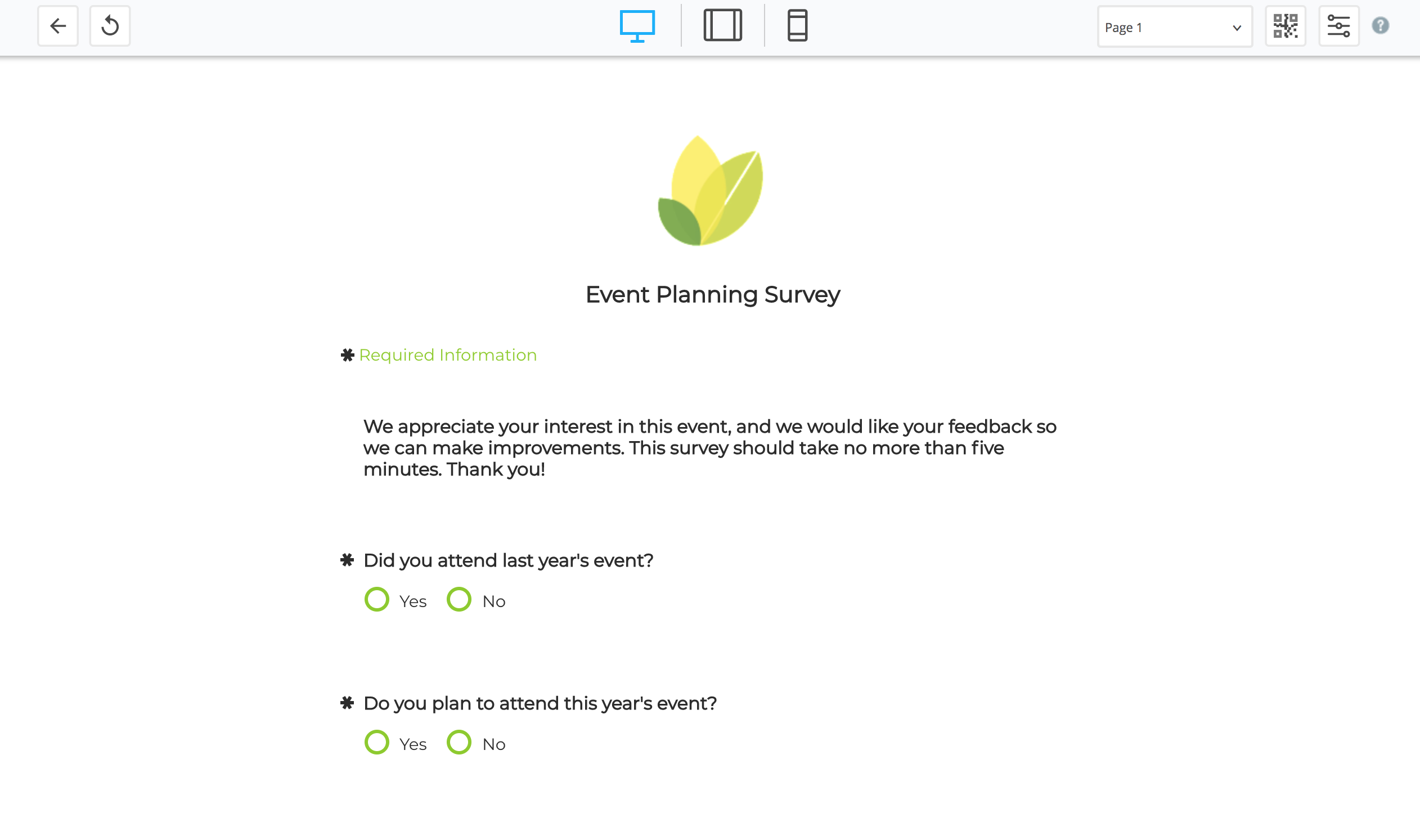 Exit Preview: Close the preview and return to the previous page.
Restart Survey: Start the preview again from the beginning at any time.
Views: Ensure the best experience across all devices by previewing your survey's display in desktop, tablet, and mobile views.
QR code: View the survey on your own device by simply scanning this code.
Settings:

Skip Mandatory/Encouraged: Preview your survey faster by disabling any Mandatory or Encouraged Response settings.
Show Hidden Questions: View all questions, including those hidden to participants, like pre- or post-populated hidden questions.
Bypass logic: View all content without the rules of Question Display Logic or Branching applied.
Display Mode: Focus participant attention on one question at a time and advance to the next automatically, or stick with Classic mode.

View Page: Navigate to any page from the dropdown menu.
Click on the question mark in the top right corner to view an estimate of how long it will take for participants to complete the survey.