While your survey is still in Edit mode, you should be reviewing the flow of your survey. Will it be clear and logical for participants?
If you wish to move around questions to make sure participants continue through the survey smoothly, the Rearrange Questions feature will prove extremely handy.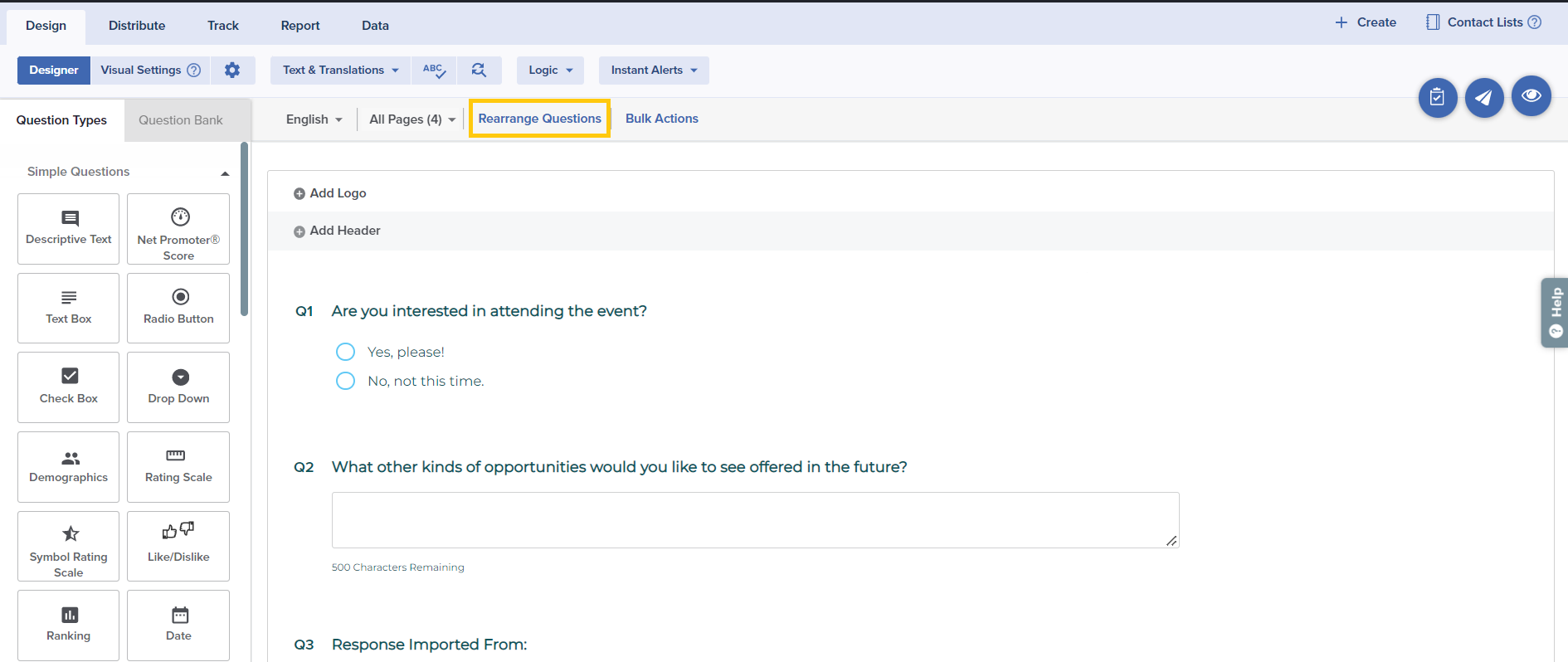 Just a few drag-and-drops and you will be all set. Alternatively, rearranging can also be done by using the Add Page feature.
This feature is available only while the survey is in Edit mode and the survey has not received responses. Otherwise, the feature will show as unavailable.
Follow the steps listed below to rearrange survey questions:

Create a survey or edit an existing survey.
Below the Design menu bar, click on Rearrange Questions.
Now, drag and drop your questions to organize the survey according to your preference.
Good to Know
Rearrange Questions is available on any project including more than one question.
If all items are removed from a page, that page will be deleted and pages will be renumbered.
If you're rearranging questions on a project with branching applied, you should know:

Branching will be automatically updated.
A branching decision question cannot be rearranged to any other page.
If all questions of a page on which End and Exit applied are moved to another page, End and Exit will be disabled.