Feedback doesn't only come from the Internet – it comes from a variety of places. Suppose one of your team members is on a support call and gets some feedback from one of your customers. The Record a Dialogue option is where their voice can be heard, even if they didn't submit a Dialogue through a Landing Page.
How to Record a Dialogue
When logged into your account, at the top right corner of your screen you'll see three icons. Click the green icon with a pen logo inside. A new tab will open that says "Create a Dialogue."

From this page, you can identify the origin of the Dialogue, relevant contact information, who it was received from, and where you will assign the Dialogue to. You'll also be required to identify the type of Dialogue, and most importantly, the content of the Dialogue. You can attach relevant tags, add internal comments, and send the customer a Thank You email.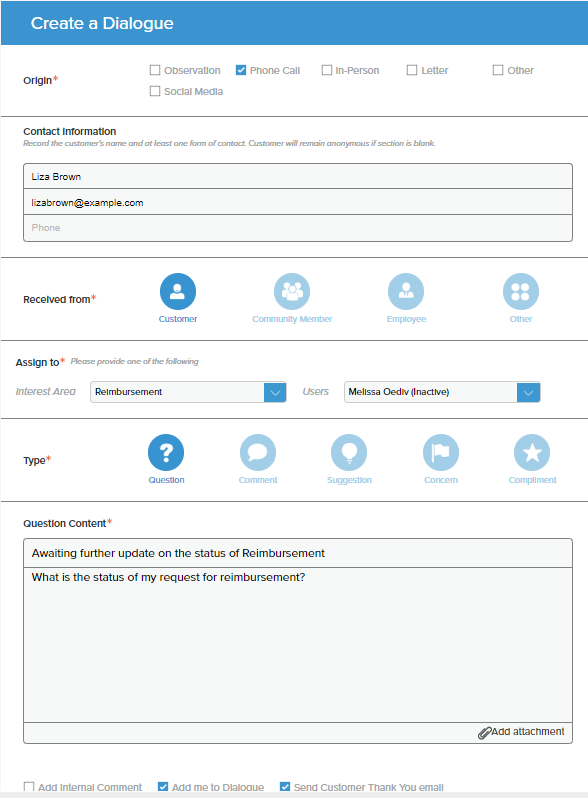 Once all of the details are provided you can submit the Dialogue as Unopened, In Progress, Pending Details, Closed.
After you submit, you'll find this Dialogue in your inbox so you and your team can resolve this issue effectively!