Review Results
Click Campaign Dashboard, then scroll down to see Overview, followed by each campaign and its relevant statistics.
Overview:

The overview will show you the total campaign numbers for the account. That includes:
Total # of emails sent

Total # of emails delivered
% of emails opened
% of emails delivered, but unopened
% of emails bounced (never reached intended inboxes)

From the opened emails, you can also tell:

% of clicks
% of users who unsubscribed to campaigns
You can also find these statistics for each campaign by scrolling down to see them separated: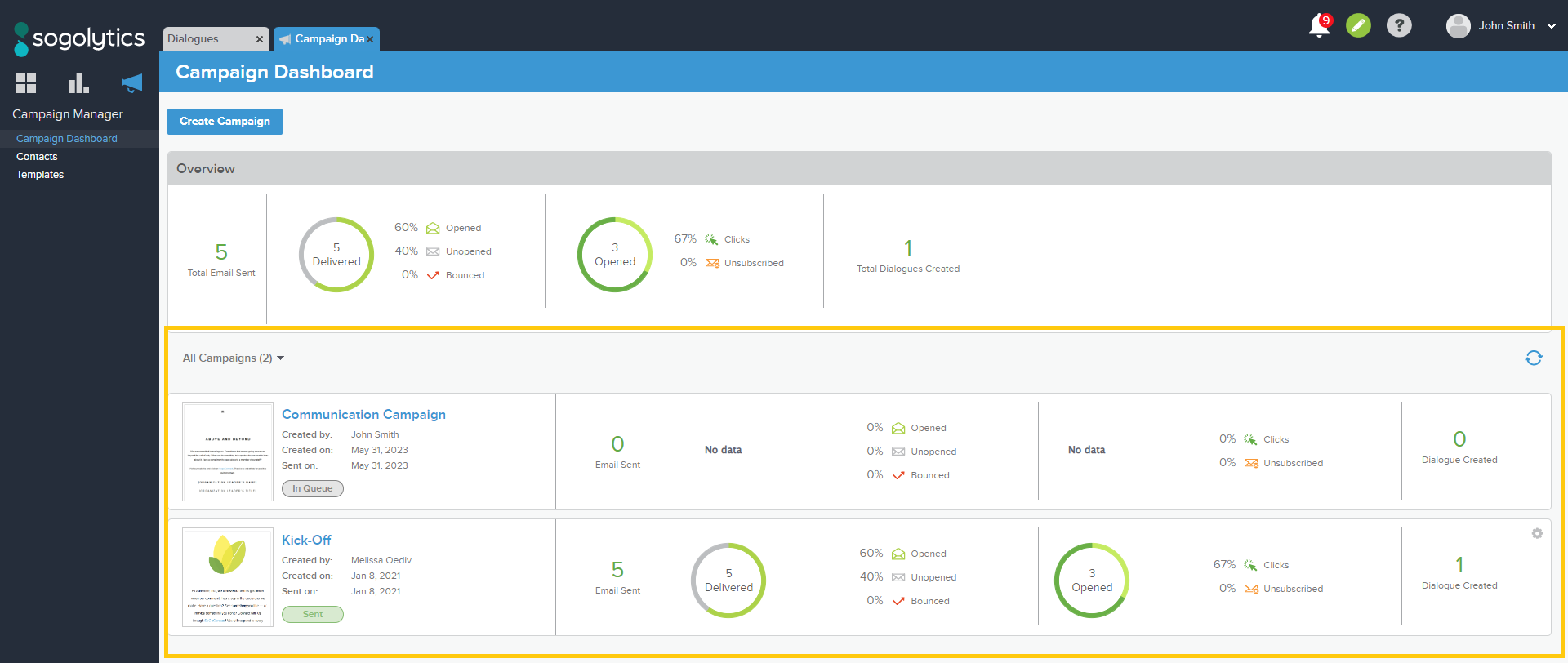 Additional things you can do:
Click on the Dialogues Created number to open up an inbox of all dialogues that came in from that specific campaign.
Choose which campaigns to display by clicking the drop-down under Overview and selecting a campaign. By default, all campaigns are displayed.
Click the gear wheel to the right of each campaign to View Full Report, Download Report, Resend Campaign, or Delete Campaign.
Campaigns go out, Dialogues come in – an all-in-one system for two-way communication!