Answer Display Logic (ADL) is a type of logic that can show or hide answer options based on the participant's response to an earlier question. This feature allows you to provide only relevant answer options for specific participants.
For example:

If you'd like to find out where your customers have completed transactions, first ask them which cities they've recently visited. Then, in a follow-up question, display all possible branches located in the cities they selected. Smart! In this case, Answer Display Logic saves you space on the page, makes it easier for participants to find relevant answer options, and improves your data quality.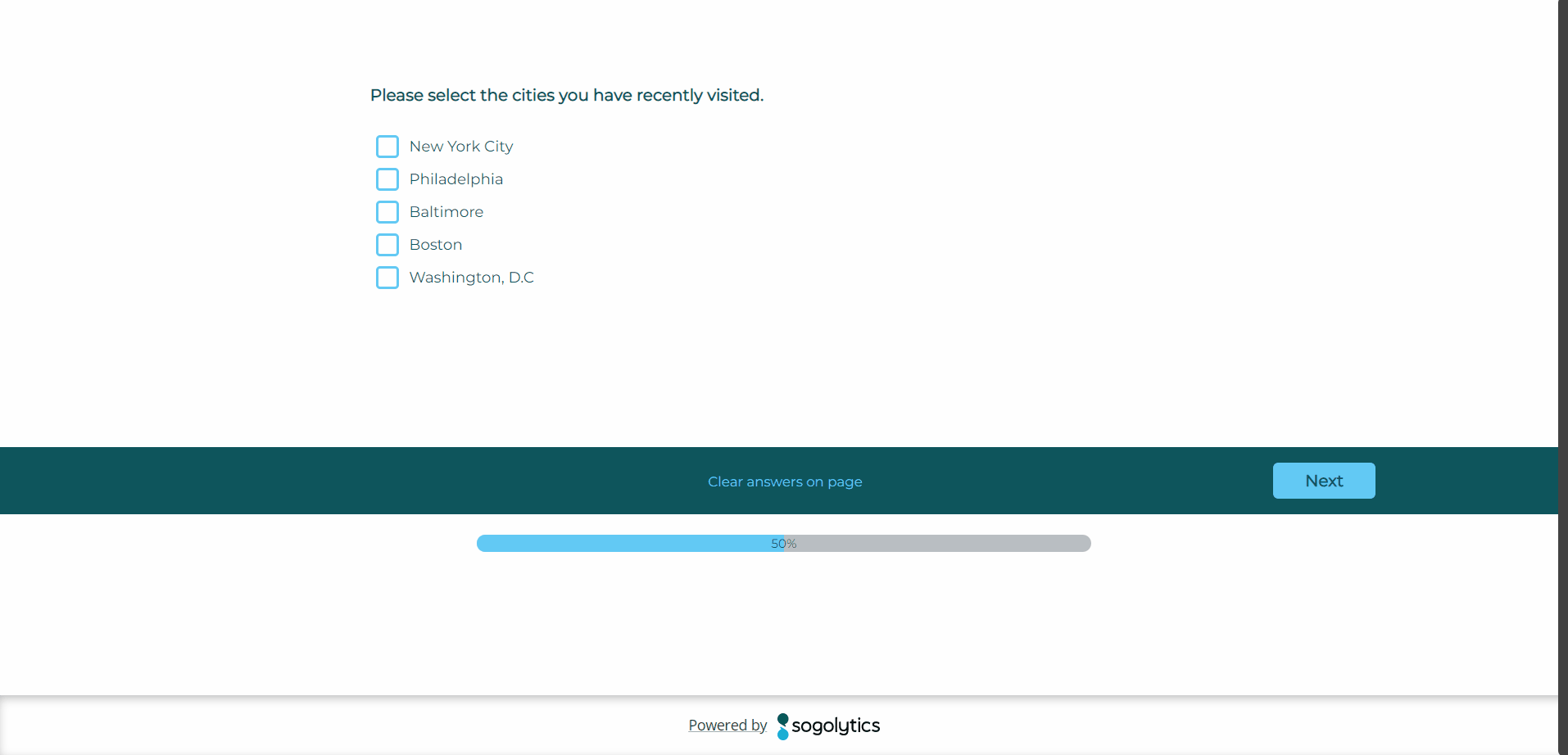 The 'Decision' question must appear first, and the follow-up 'Show Answer' question can appear later on the same page or on a subsequent page.
Follow these steps to set up Answer Display Logic:
Create a new project or select a project to edit.
Build the questions you'll need to make this rule work, including both the qualifying 'Decision' question and the follow-up 'Show Answer' question.
Select Answer Display Logic by clicking on Logic in the Design menu bar or by hovering over your Decision question and clicking on Logic.

A pop-up window will appear, displaying the first Answer Display Logic rule to be set.

From the drop-down list, select the Show Answer question. Because this is a follow-up question, the first question of your survey cannot be selected. 
Next, select the answer option(s) that should be shown based on the response to the Decision question.

Then, choose the Decision question, which will determine whether the selected answers should be displayed. Only questions that appear before the 'Show Answer' question will be available here. Because it has no answers, Descriptive Text cannot be set as a Decision question.
Define conditions based on the Decision question selected.
Select the answer option(s) from the list on the right-hand side.

To set more ADL rules, click 'Add new ADL rule' and follow the same steps. Be sure to Save before exiting this modal.
Preview your survey to ensure your Answer Display Logic is functioning as intended.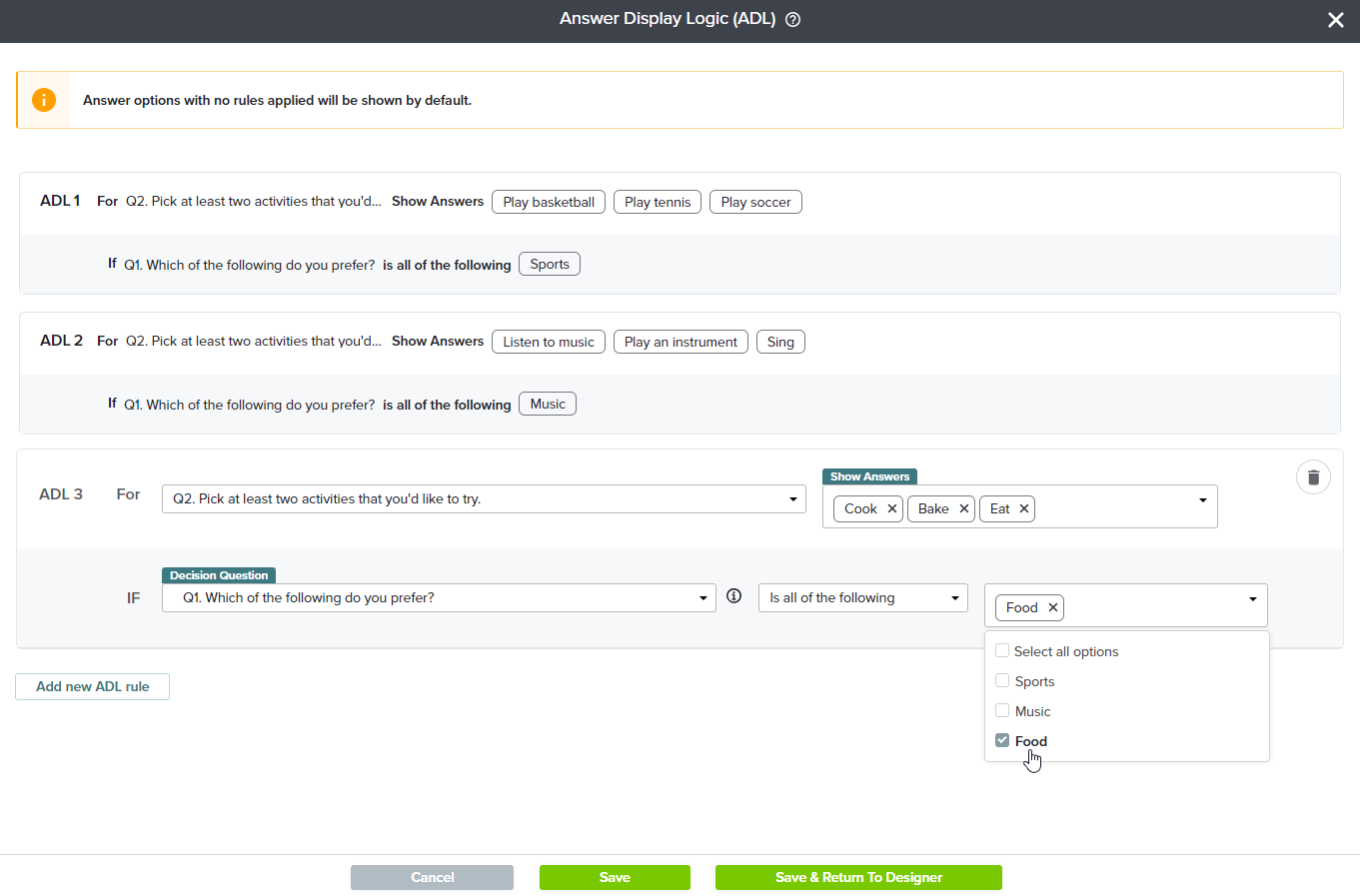 You can set up multiple ADL rules on a single question.
You can set up to 20 ADL rules on a single page and up to 200 in a survey.
Good to Know:
To delete or edit an ADL rule, hover over that rule and select the appropriate option.
Question numbers will not be displayed on surveys in which ADL has been applied.
If multiple ADL rules are satisfied, the answer options shown will reflect all these rules.
Answer Display Logic can be applied to the following question types:
Radio Button
Check Box
Drop Down
Horizontal Radio Button
Multi-Select List Box
Ranking
Rating Radio Button
Rating Drop Down
Image Choice
Numeric Allocation