It's easy to share the SogoConnect Dashboard to show people how you're doing. Above the Save and Download options in the top right corner, you'll see a bright green button that says "Share."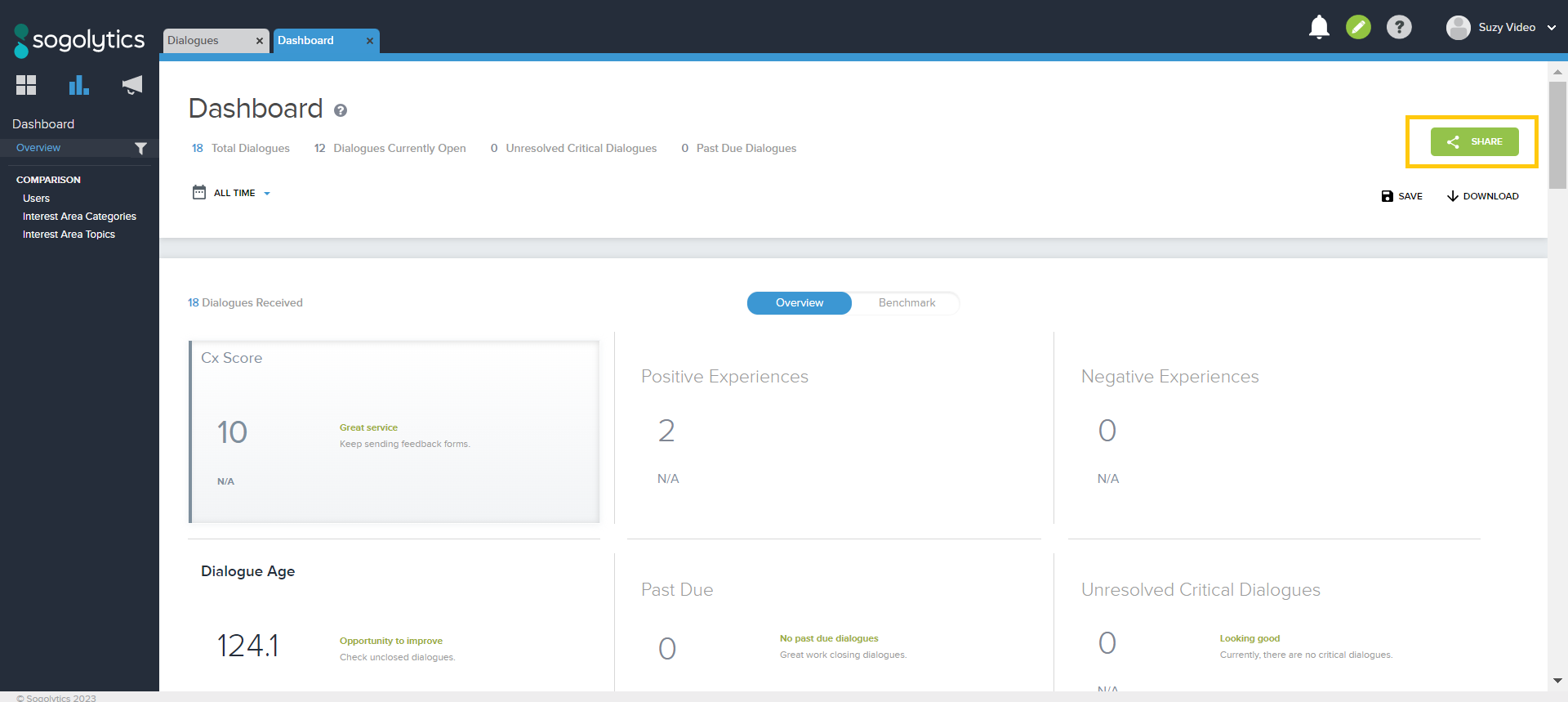 A drop-down will appear and you'll be able to type in Names/Emails, a Subject Line, and a Message too. You can also send a copy to yourself too.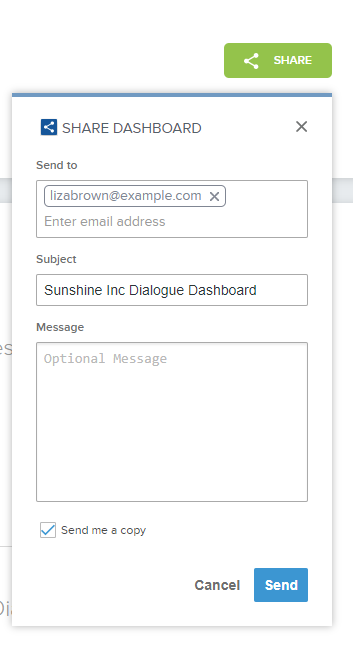 Once you've shared it, you'll get a notification confirming that your Dashboard has been shared.