Let's break down each section of the SogoConnect Dashboard.
Dialogue Overview
In the Dialogue Overview, you'll see your organization's overall CX score. If the individual who submitted the Dialogue leaves feedback once their Dialogue is resolved, you'll see it here. You'll see the number of Positive Experiences and Negative Experiences. If you want to dig deeper into the CX Score or the associated Positive and Negative Experiences, you can click on their square to open up their trends.
Below the CX Score, Positive Experiences, and Negative Experiences, you'll see Dialogue Age, which dialogues are past due, and if there are any Unresolved Critical Dialogues.
If you click on the Dialogue Age square you'll see the Dialogue Age Distribution and recent Dialogues. You can also click on the Past Due Dialogues and Unresolved Critical Dialogues.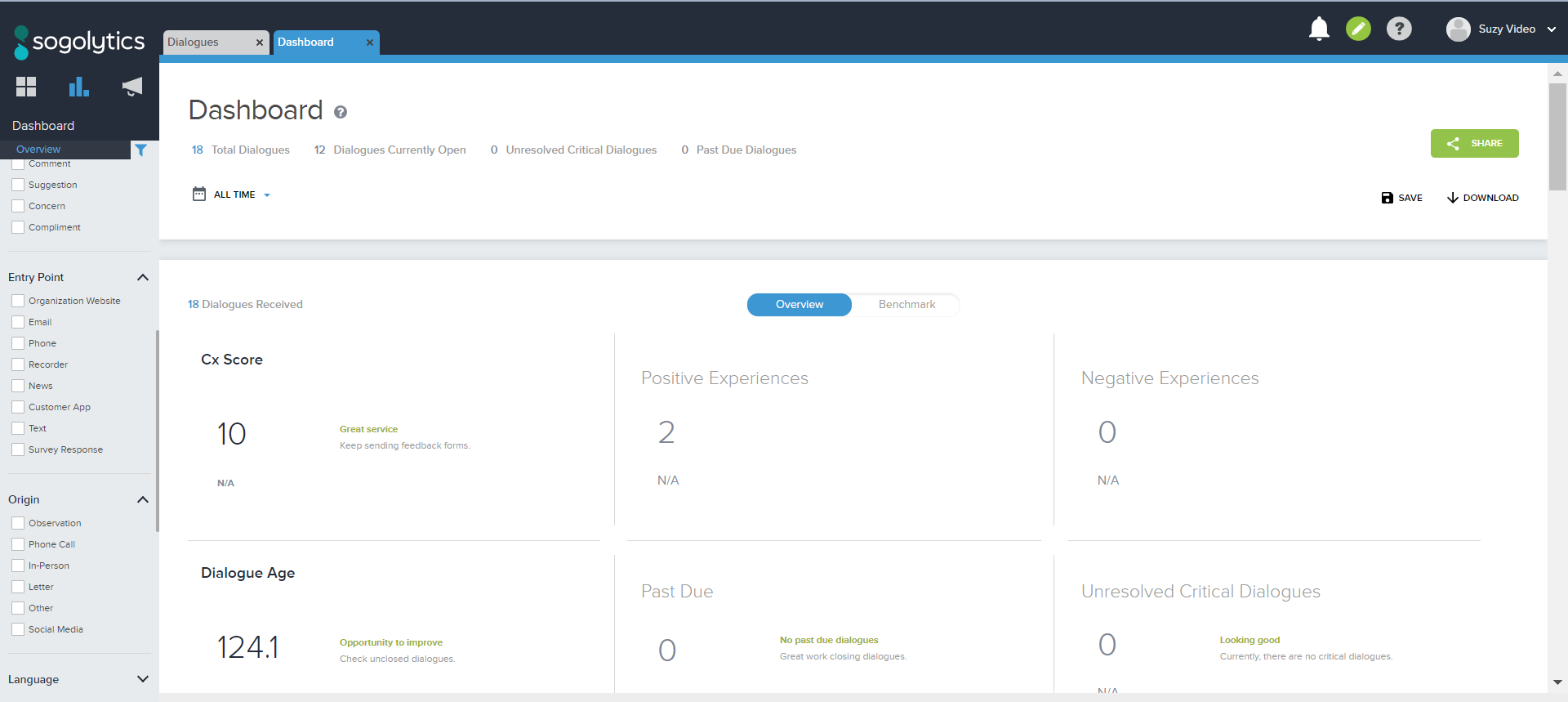 Community Voice
You'll see a word cloud for the most frequently used words on all of your Dialogues. Below the word cloud you can view the top 10 words and the top critical words. If you click on any of the words in the word cloud, a new tab with all of the relevant dialogues will appear.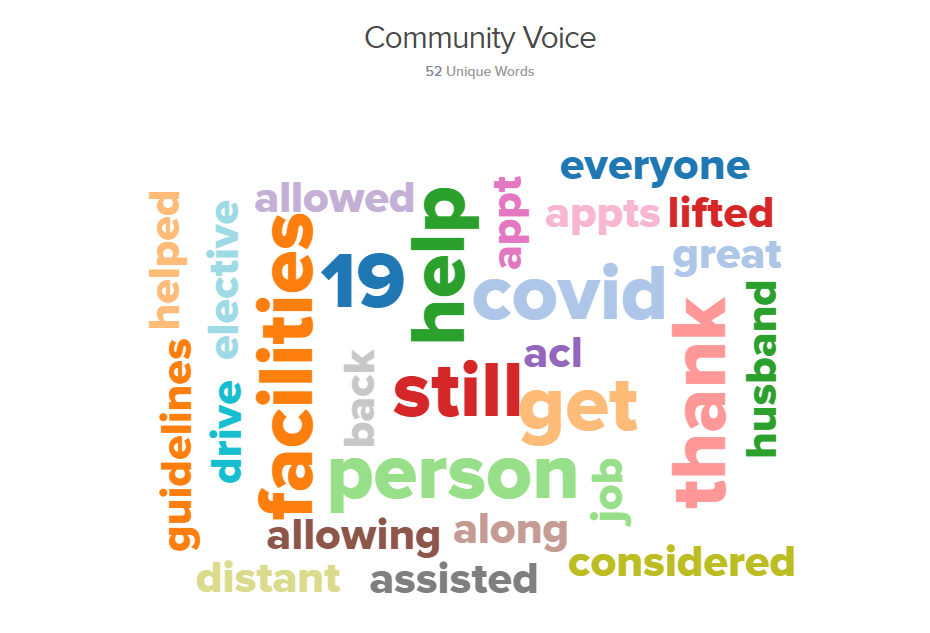 Dialogue Metrics
With Dialogue Metrics, you can see the percentage of Dialogues between Customer Types, Dialogue Types, Entry Points, and Customer Frequency.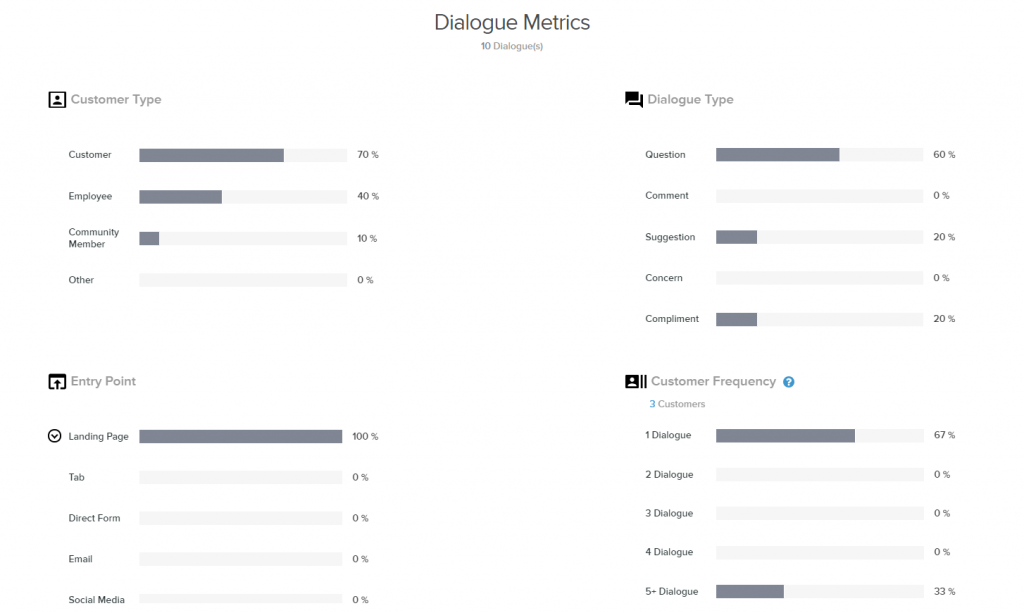 If you hover your cursor over any of the Dialogue Metric bars, you'll be able to see that percentage further broken down by Interest Areas. If you want to go further and see all of these specific Dialogues, click on the bar to open a new Dialogue tab.

Dialogue Activity
With Dialogue Activity, you can get a day-by-day chart to see how many Dialogues you have received, and the Status of those Dialogues.