Once you have finished designing your project, it's time to publish. Sogolytics covers all the channels you could possibly require to distribute your project. Whether you're sending out a single-use participation link through email or SMS or posting a public link to a website or social media, there are plenty of options to meet your needs.

To get started with distribution, select your project and click on the Publish icon. All available publishing methods will be displayed as shown below.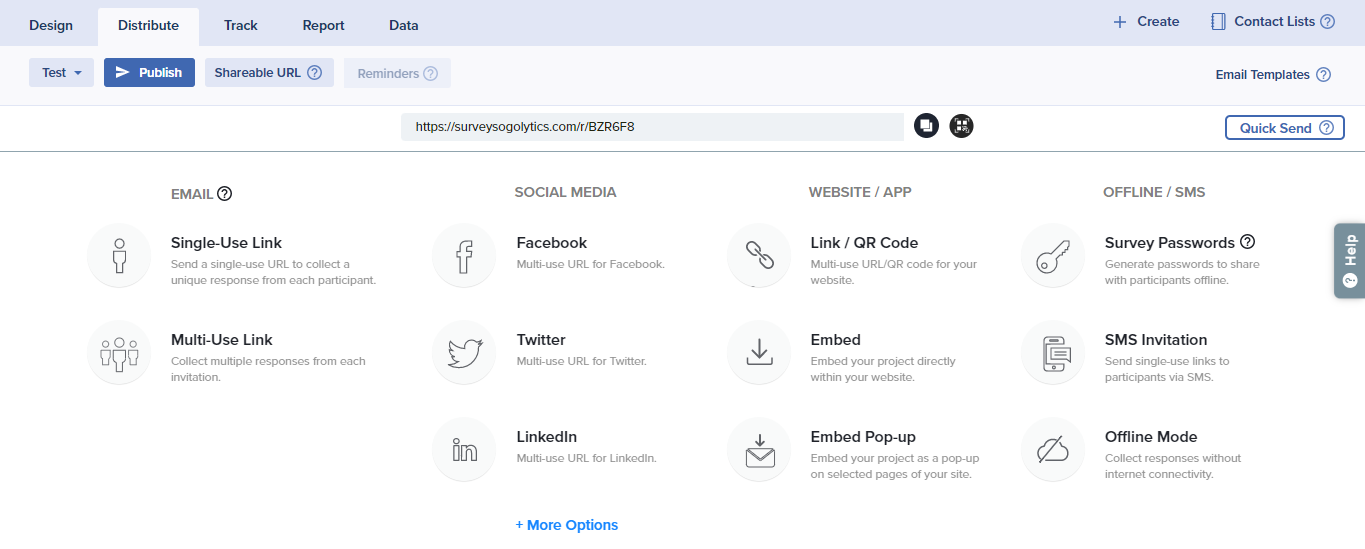 If you're planning to send email invitations, be sure to customize both the content and the visuals. A polished invitation that reflects your brand and the perfect message that conveys your purpose can lead to increased response rates. Within your account, choose a default template as a starting point and then make it your own.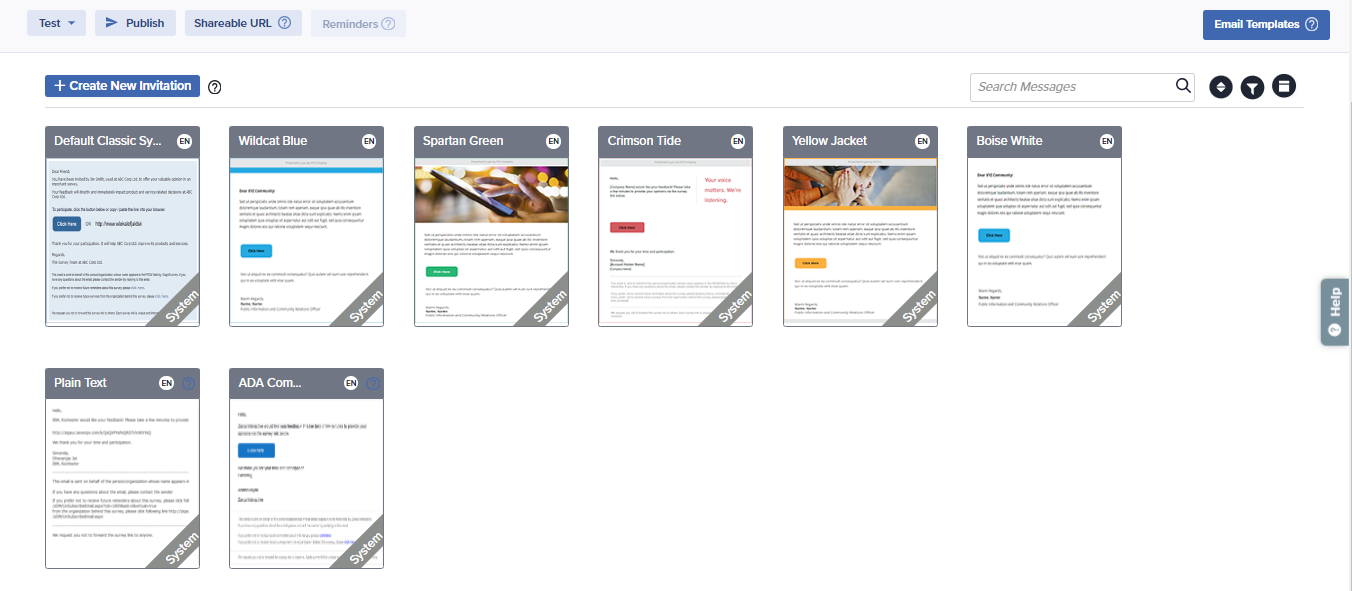 Before proceeding with sending out an actual invitation, we recommend sending out Test Invitations. Test Invitations can be sent to your team members to help you review both the invitation and your project. This is especially useful when using features like Mail Merge, Data Population, and Branching.

Manage contact information conveniently within the system and share with colleagues, as needed. In a few simple steps, Contact Lists allows you to create and manage lists of email addresses or unique IDs, as well as additional fields for Mail Merge and Data Population. These lists will be instantly rated on quality and updated with information on current Opt-out and Bounced Email reports.

Track provides both an overview and details of your project's distribution by publishing method. Responses are shown in an interactive graph view to collect all the required information in a single instance.
All publishing methods used in a particular project will be displayed along with the number of completed responses. Further, the 'Detailed log' allows you to review information about each response in detail.