Got an ongoing project that requires regular distribution? Save time and improve efficiency by setting up automatic distribution. While Sogolytics offers a wide variety of choices to improve delivery and participation, one of the smartest choices you can make is to set up automatic delivery — and then put your feet up!
For example:

Every Wednesday you send a pulse survey to newly updated groups of employees at different locations, using different invitations in different languages. Plus, of course, you'd like to send automatic reminders on Thursdays and expire the surveys on Fridays. Simple enough, right?
Rather than sorting and sending all of these manually, set up automatic distribution to achieve your goals and timeline efficiently.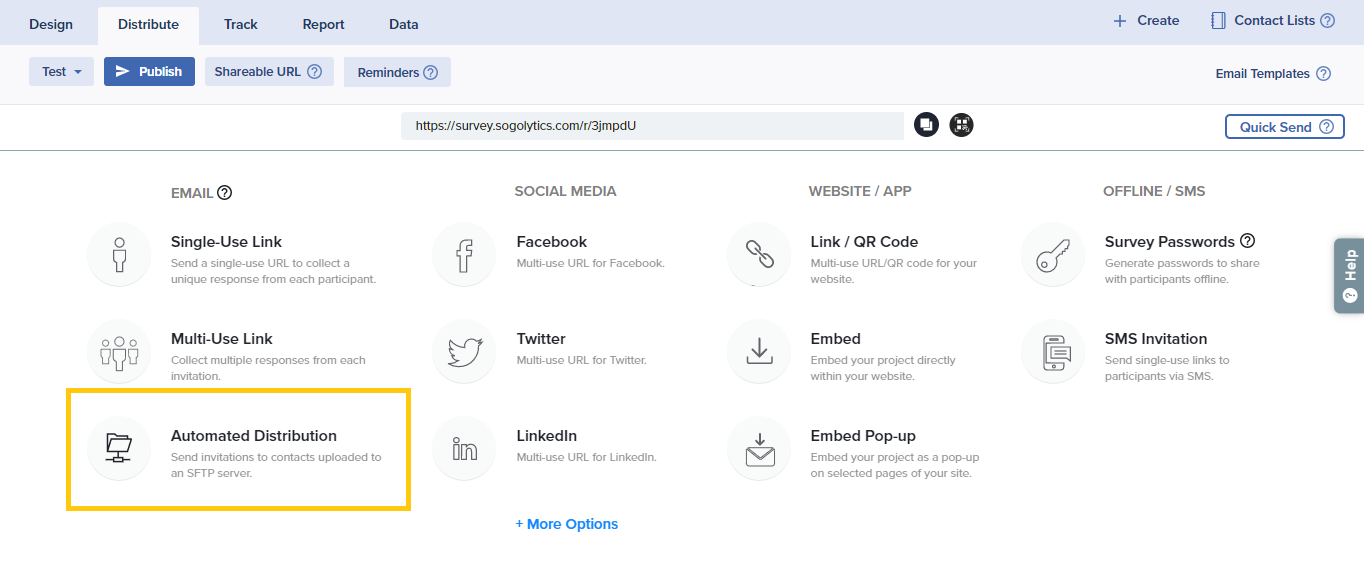 At a glance, you'll need to:
This feature is available only in our Enterprise plan. Contact us to take advantage of this option.