When you log in to SogoConnect, the first screen you'll see will already have the Dialogues tab pulled up. Let's take a tour of the features around this page.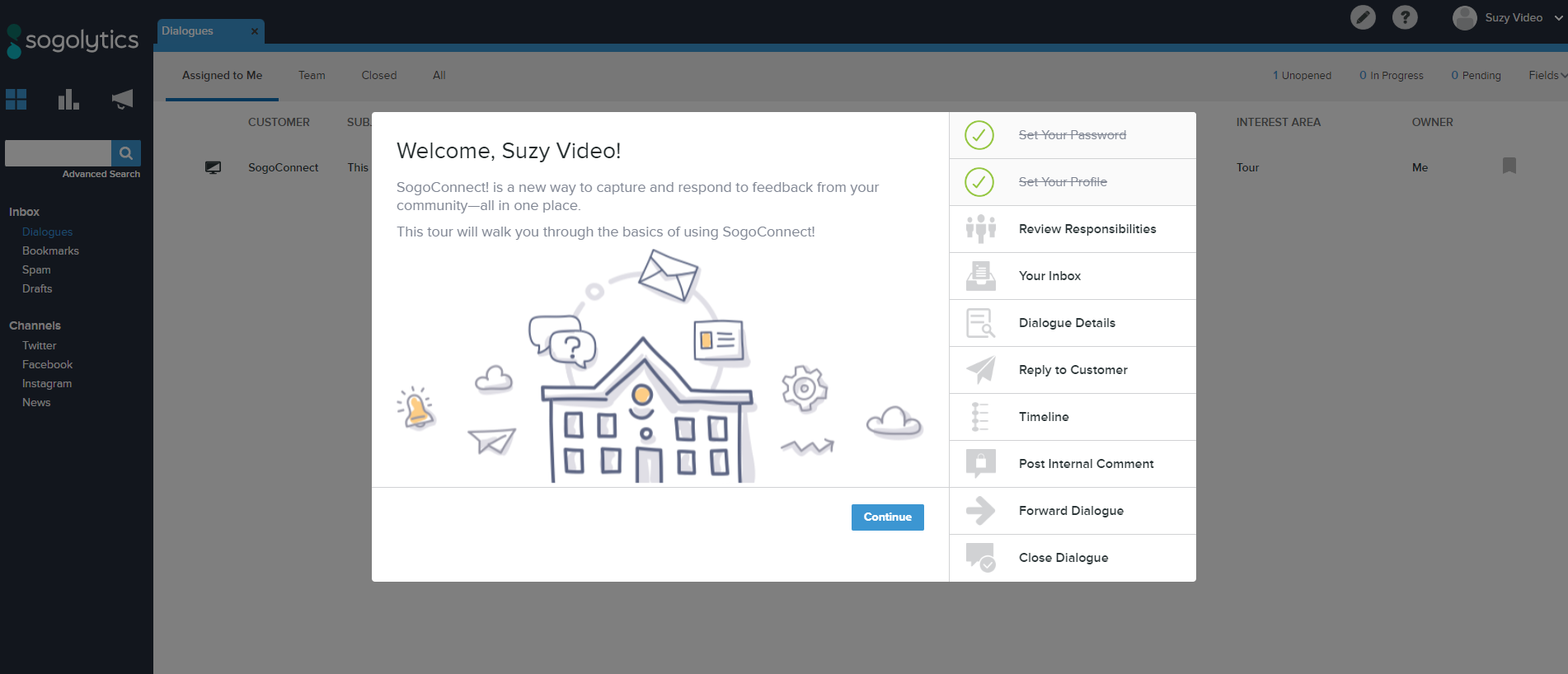 Inbox
Located in the upper left of your screen, your Inbox is where you can view Dialogues, Bookmarks, and Spam. On this page you also have the option to view your News Channel. Your Inbox is where you find the information you need to stay connected.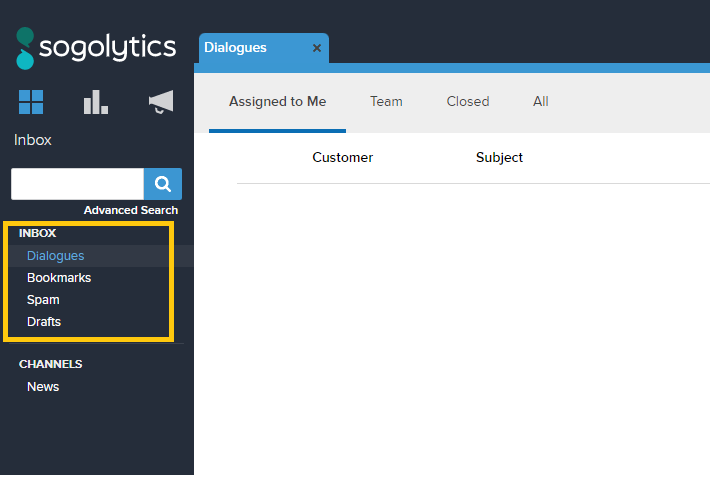 Dashboard
Your Dashboard provides an overview of your Dialogues and interactions. From CX Score to Top Interest Areas the Dashboard lets you view and breakdown the details of the Dialogues you're receiving.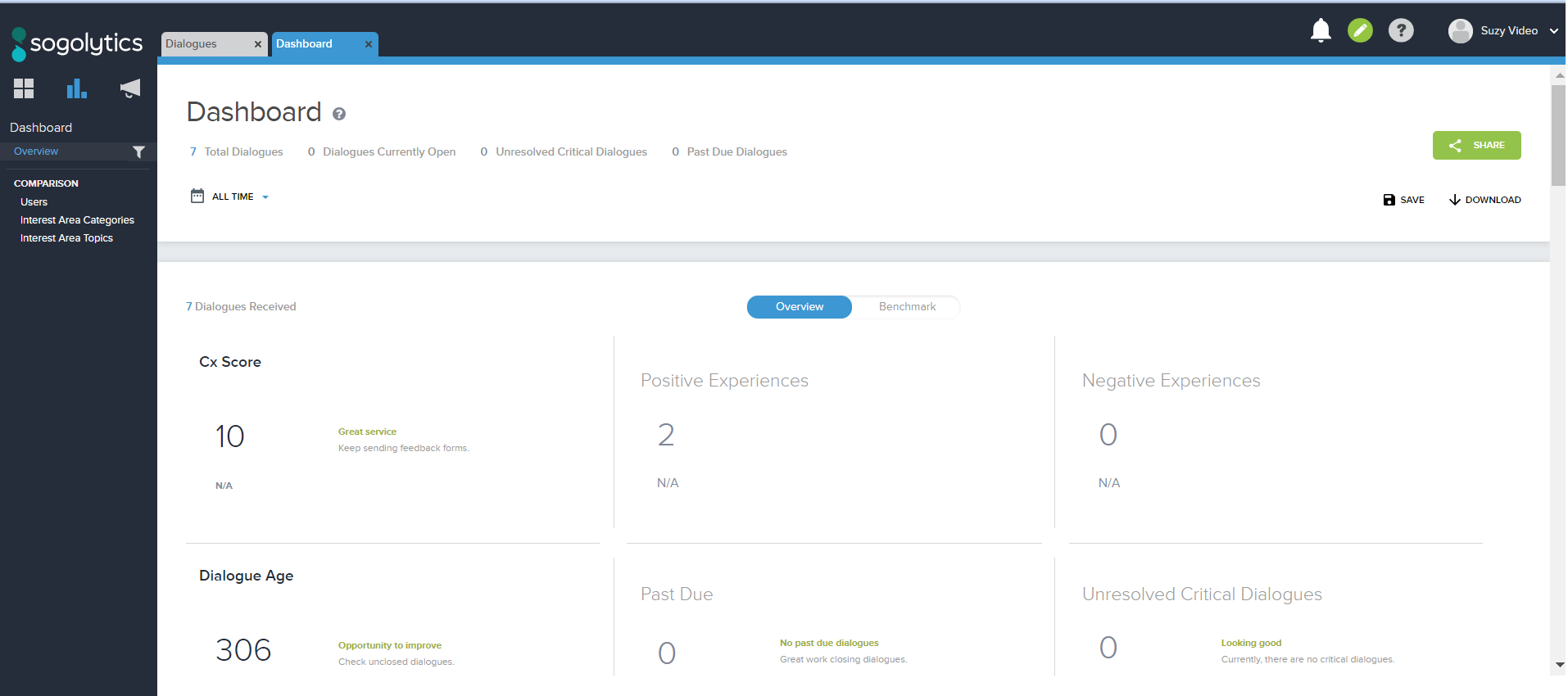 Campaigns
Through the Campaigns tab, you have access to your Campaign Manager, Contacts, and Templates. Use Campaigns to organize, distribute, and track your promotional outreach efforts.

Notifications
The button shaped like a bell is your Notifications. Check here for updates, tags, and new Dialogues assigned you.
Create a Dialogue
The green pencil button is where you can create a Dialogue. If you're a Recorder or have a conversation that needs to be turned into a Dialogue, this one's for you.

Help
If you're stuck or need help, click the help question mark to contact support.

Account
In the upper righthand corner of the screen, you'll see your name. This is where you can access your Settings, switch to your Sogolytics account (if you have one), or log out of SogoConnect.