You can earn three free months of a Sogolytics subscription simply by inviting your friends and colleagues to use Sogolytics.
Every time your friends sign up for a paid yearly package (or three paid packages) we will waive your next three months of charges, and your friends will get a 10% discount on annual packages.
To refer someone you think would benefit from Sogolytics, follow the steps listed below:
Log in to your account.
Click on the Refer a Friend icon in the header. Or, click on your account initials in the top right-hand corner, select Account Settings, and then choose Referral Program.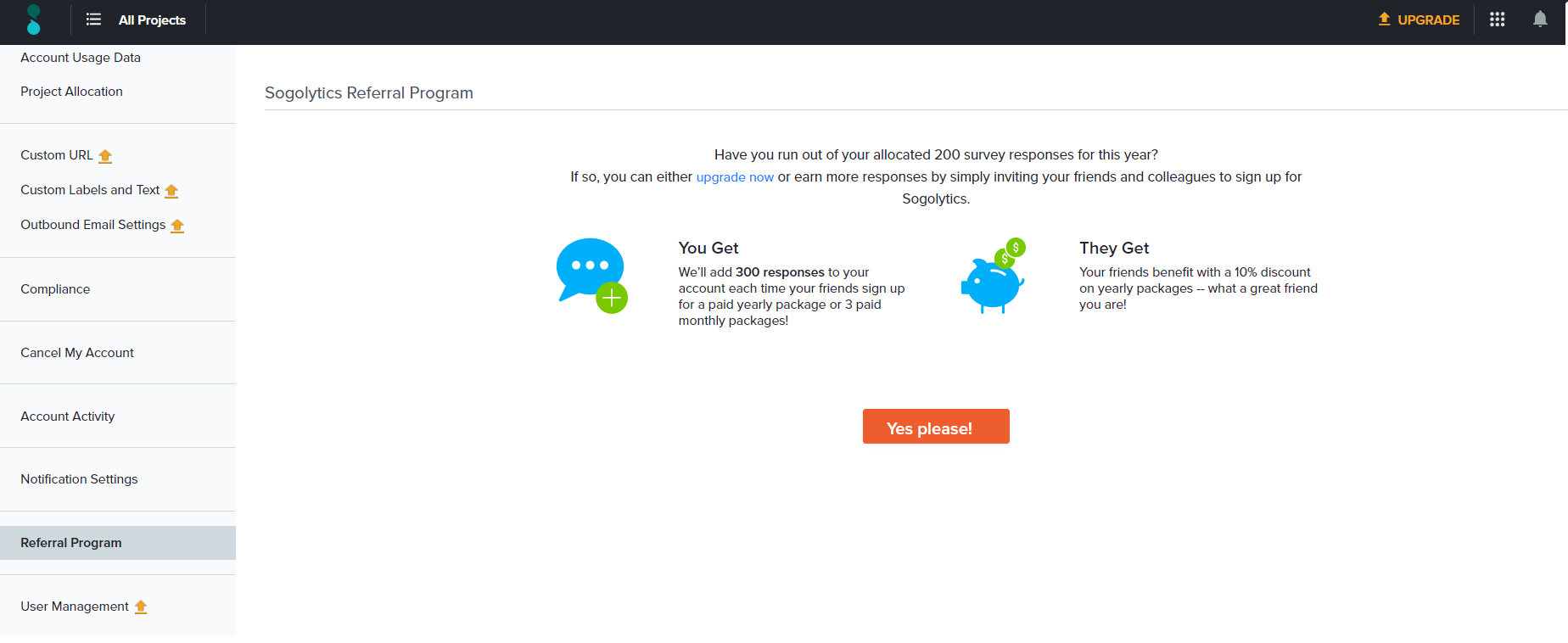 Click on the 'Invite others to Sogolytics' button.
Select either of the following options for inviting your friends:

Import Contacts: Send an invitation to your contact lists in Gmail, Yahoo Mail, and Hotmail
Invite by individual email: Enter the email addresses of friends you would like to invite to subscribe to Sogolytics
Publish referral link on social media: Post the referral link on social media platforms, such as Facebook, LinkedIn, Twitter, or any other website.

Click on Continue.
Modify the message and invite your friends.