Sogolytics offers you the ability to quickly and easily change the format of your survey questions. This includes changing the font size, color, alignment, and so on, and even resetting these changes.
Formatting Options
As you're adding or editing a question, you can quickly customize the formatting of your question with an easy-to-use editor that appears right when you need it. The icons and their functions are described below.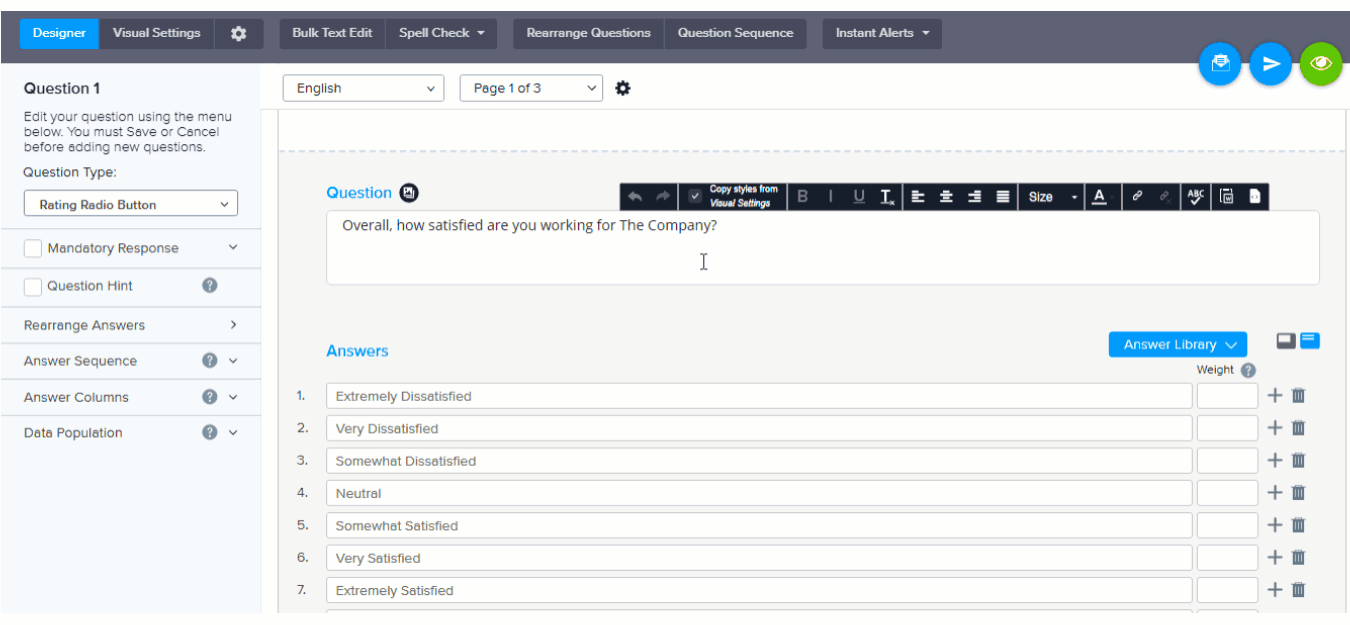 Undo: Reset all changes made to the survey question
Redo: Retain all changes that were reset in the 'Undo' step
Copy font settings from Visual Settings: Matches the font settings (size, face, and color) set under the Visual Settings.
Bold, Italic, and Underline: Change your question text to bold, italic, and/or underline
Remove Format: Remove all the formatting you applied
Align Left, Center, Right, and Justify: Align the question to left, center, right, or justify
Size: Change the font size of the question text
Text Color: Change the font color of the question text
Link: Hyperlink the question text to the URL of your choice
Unlink: Remove any hyperlink associated to the question text
Spell Check: Check the question text for any spelling errors
Paste from Word: Paste content from Microsoft Word without any additional underlying HTML tags
Source: Toggle the source icon to apply formatting to the question text by adding HTML tags directly
HTML Formatting
Beyond the menu of point-and-click options, you can also use HTML tags to format survey questions. Click on the source icon, highlighted below, to access the source section of the question and proceed with the formatting.