Sogolytics provides beautiful ready-to-use templates such as HR Surveys, Customer Surveys, Event Surveys, K-12 Surveys, Higher Education Surveys, Healthcare Surveys, and Government Surveys. Feel free to use these as a starting point for your own projects.
When you start from the Template Bank, you're already starting with a complete questionnaire, so you're off to an excellent head start!
Start From the Template Bank
On the Home page, click Create Project, select your project type, and choose to start from the Template Bank.

Your selected project type is highlighted at the top of your screen, but you can change it as needed.

Within each project type, navigate through your options by using the dropdown category menu or scrolling through the full list below.
To find a specific template, use the search option in the top right corner.
To learn more about a specific template, hover over it to display more choices.
Use Template: If you already know this is the perfect template, click Use Template to get started.

Quick Look: To explore a template a little further, click Quick Look.
On the right, choose between a preview and sample report.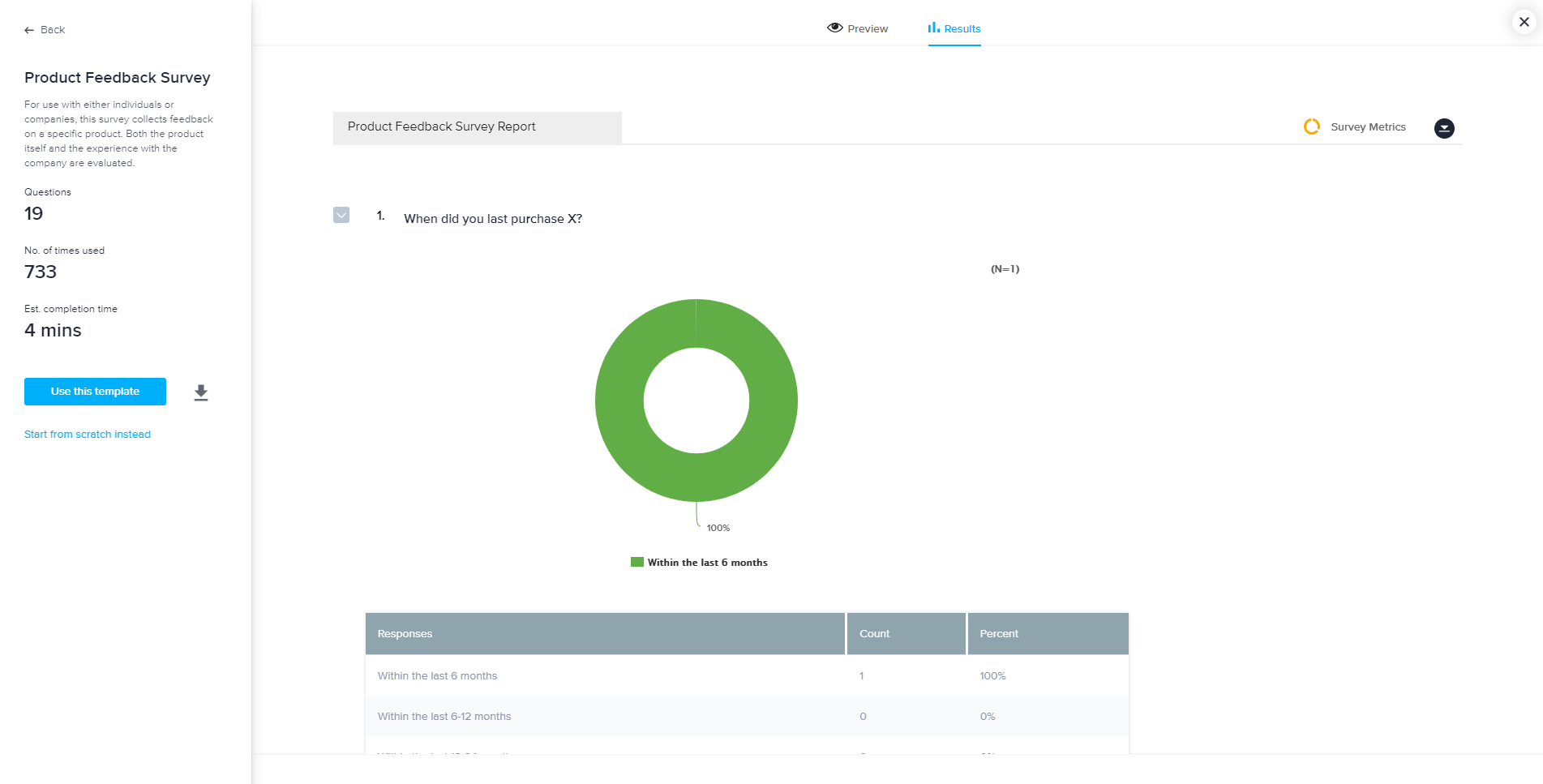 On the left, you'll see a description, the number of questions, the number of times the template has been used, and an estimated participant completion time.
To download a copy for offline review, click the Download icon.
To copy this template directly into your own account, click 'Use this template'.
If you'd like to skip the template completely, click 'Start from scratch instead'.

If the template contains question or answer fields that can be pre-filled, you can fill these fields here.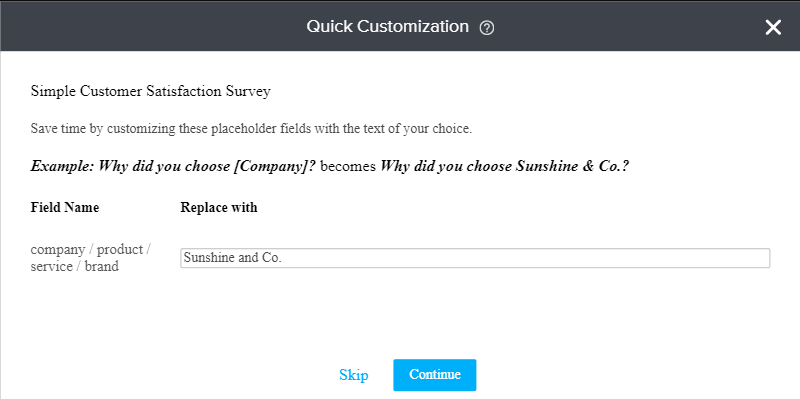 Customize your project to meet your needs.