Amidst all the tech layoffs we've experienced, people are continuing to focus on the employee experience in tech.
Folks who have worked at FAANG companies (that's Facebook, Amazon, Apple, Netflix, Google) know that when you tell someone that you work at one of these companies, you immediately get bombarded with a slew of questions.
Is there free lunch everyday?
Is the food amazing?
What other perks do you get?
With the tech industry's reputation for amazing employee perks, it's no surprise that people are curious about what it's like to work for these companies.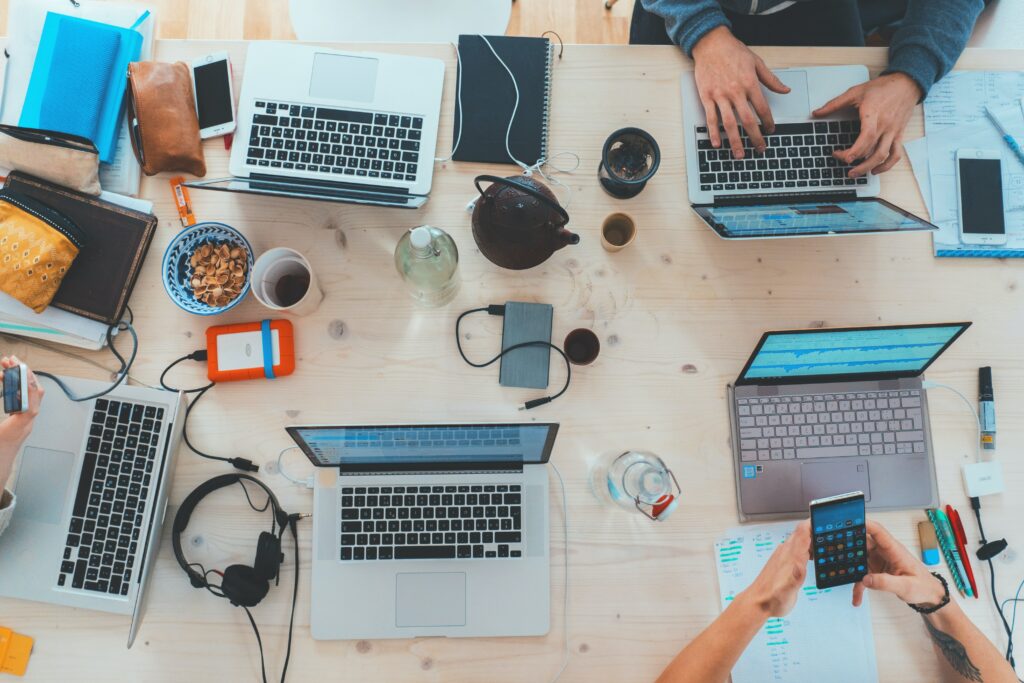 In this article, we discuss what the employee experience is like in the tech industry, and how it compares to other industries.
Perks and benefits
When some people think about working in the tech industry, the first thing that comes to mind is the benefits and perks.
What exactly are these perks?
At the basic level, many tech companies offer on-site gyms, free food, and transportation.
On top of that, some companies also offer other perks, such as:
Massage and wellness services, with free massages provided to employees
On-site healthcare, with clinics where employees can visit for primary care, physical therapy, and mental health counseling.
On-site child care for employees with children
Laundry and dry cleaning services
These perks are designed to create a comfortable and enjoyable work environment for employees, and to help them achieve a better work-life balance.
At the same time, the perks also allow the company to attract and retain top talent — so it's seen as a win-win.
Flexibility and remote work
Another thing that people typically associate with the tech industry is flexibility.
Many tech companies have adopted remote work policies, either as a result of the COVID-19 pandemic or as part of their standard employment practices.
Policies differ from company to company — some organizations might request that their employees work from the office two to three days a week, and other companies might leave the decision up to their employees, allowing them to be fully remote if they wish.
Obviously, this is seen as a huge perk. Working remotely allows you to have a more flexible schedule, avoid a long commute, and work from the comfort of your own home or wherever you choose.
Many employees appreciate the increased autonomy that comes with remote work, as well as the reduced distractions and interruptions that can occur in a traditional office setting.
Casual work settings with less hierarchy
One of the hallmarks of the tech industry is its emphasis on a more relaxed and informal work culture.
If you're working in the tech industry and you're not client-facing, for example, it may be perfectly acceptable to show up to work in a t-shirt and ripped jeans.
Dress code aside, many tech companies are also known for having less hierarchical organizational structures.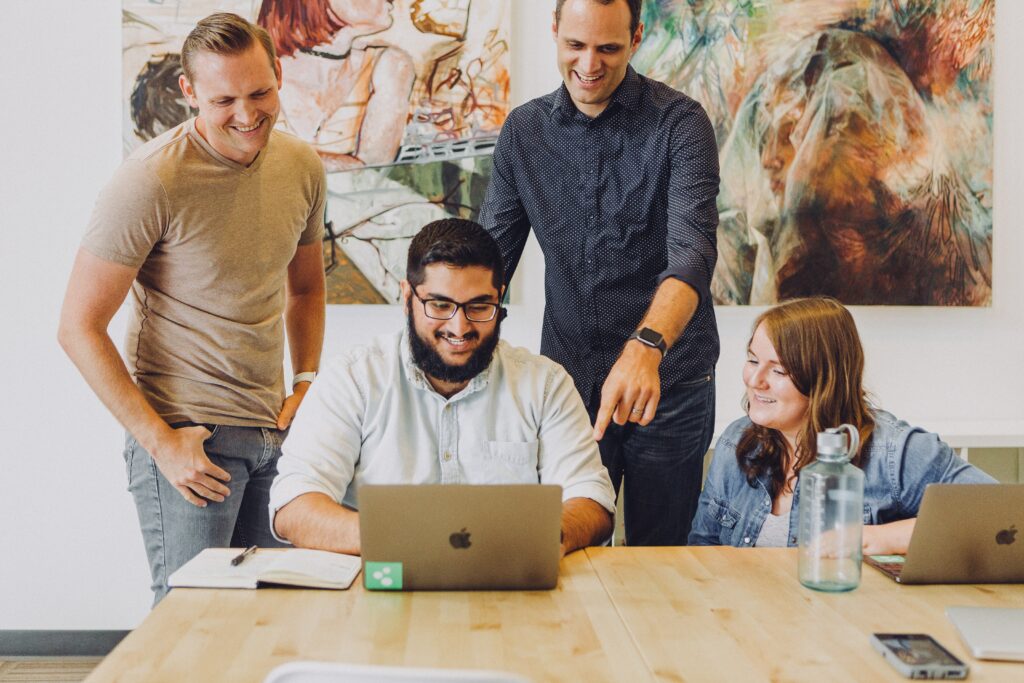 Of course, there are always exceptions, but many tech companies eschew the traditional top-down approach where decisions are made by upper management and then handed down to employees.
Instead, tech companies often encourage a more collaborative approach where everyone's ideas and input are taken into account.
This approach can be seen in many aspects of tech company culture, from the physical layout of the office space to the way that teams are organized.
For example, many tech companies have open office plans that allow employees to work in a more communal and collaborative environment. (Side note: Whether these open office plans are liked by employees or whether employees find them distracting is another issue entirely!)
Strong company culture
Another defining feature of the tech industry is the emphasis on company culture.
Culture tends to be huge in tech companies — for example, when Google's hiring managers interview candidates, they look out for something called "Googlyness," which is a term coined by Google to describe its unique corporate culture and values.
How do tech companies build and foster their company culture?
This boils down to a mix of things, including offering employee perks and benefits, organizing team-building activities, and creating shared spaces and rituals that reinforce a sense of shared identity.
However, the recent tech layoffs (and to be specific, the way tech companies have handled these layoffs) have raised questions for many folks.
For example, laid-off Google workers were shocked that the company let them go by email. Many have since spoken up to say that the way they were let go was abrupt, impersonal, and indicated that Google was just another corporate company.
If you ask us, one of the biggest challenges for tech companies of today is maintaining a strong culture while also dealing with the financial pressures of the pandemic and economic downturn.
Working in a big tech firm vs a small tech startup
While the tech industry is often perceived as a unique sector with distinct work cultures and employment practices, the truth is that employee experiences vary a lot within the tech industry, as well.
This typically boils down to whether you're working at a big tech firm, or a small tech startup that's unfunded.
Here are some key differences to keep in mind:
Resources and benefits
This one's fairly straightforward — large tech companies typically have more resources and benefits to offer their employees.
This can include things like comprehensive health insurance, retirement plans, stock options, generous parental leave policies, and also the perks we previously discussed (free meals, on-site gyms, etc).
With smaller tech outfits, there's a smaller chance that you'll get access to the same resources and benefits.
Company culture
Regardless of whether you're working in a big tech giant or a small tech startup, culture is likely to be an important thing.
The difference here, however, is how established the culture already is.
Obviously, larger tech companies have more established cultures, and this can be both positive and negative, depending on how you look at it.
On one hand, an established culture can provide a sense of stability and consistency. However, larger companies with established cultures tend to be more bureaucratic, and they might have more "legacy processes" that are done simply because they've always been done that way.
But what if you work at a tech startup?
At startups, the culture is often more fluid and dynamic. You may find that there are fewer rules, and more opportunities to experiment and try new things.
On the flip side, however, this may be challenging for employees who are risk-averse and don't respond well to uncertainty.
Job security
As the recent tech layoffs have shown, no one's untouchable, and there's no such thing as 100% job security.
Historically, the perception was that working at a tech conglomerate would provide you with more job security.
The idea was that startups are more reliant on external funding sources, and tend to have a shorter runway. This is especially the case for early-stage startups, which are susceptible to financial instability.
However, as the recent layoffs have shown, you can still get retrenched if you're working at a big tech company.
What is the employee experience when you're working in a Chinese tech company?
In the past decade or so, Chinese tech firms have grown immensely, and are now some of the biggest tech companies in the world.
If you're wondering what it's like to work in a Chinese tech company, the general consensus is that the work is fast-paced, with a demanding and high-pressure environment.
Yes, the tech industry in general is fast-paced and constantly evolving, but this is even more so for Chinese tech companies.
The Chinese tech industry is also known for its long hours and tight deadlines, where employees are often expected to be available and responsive around the clock.
On the bright side, some Chinese tech companies are known for their immensely generous compensation packages. Bytedance, for example, is known to offer competitive salaries that are even higher than what you would get at FAANG companies.
A final word on the employee experience in tech industries
The tech industry has a lot to offer its employees — there's no doubting that.
Tech giants are known for offering lavish perks like free meals, gyms, and on-site healthcare. Even smaller tech companies offer their own perks, such as remote work and other flexible working arrangements.
However, we're seeing many folks express dismay in how the tech industry is treating its employees, specifically in the context of the recent layoffs. Are you noticing a growing concern amid your organization?
It's important to identify any dissatisfaction, if it arrives, to ensure you can address employee concerns early on and maintain your company culture and engagement. So, understand the employee sentiment to identify such issues early on.
Our employee engagement survey template will help you get started in understanding exactly what your employees are thinking so that you can ensure a productive and employee-driven work culture!