We humans are social creatures, so it's safe to say that we crave social connections. Since we spend a large part of our time at work,  we need to learn how to balance formality and informality. After all, the formality of the workplace is often superseded by the informal connections we develop. Whether this is finding a "work bestie" or even just having colleagues that become friends, it's a normal aspect of work life.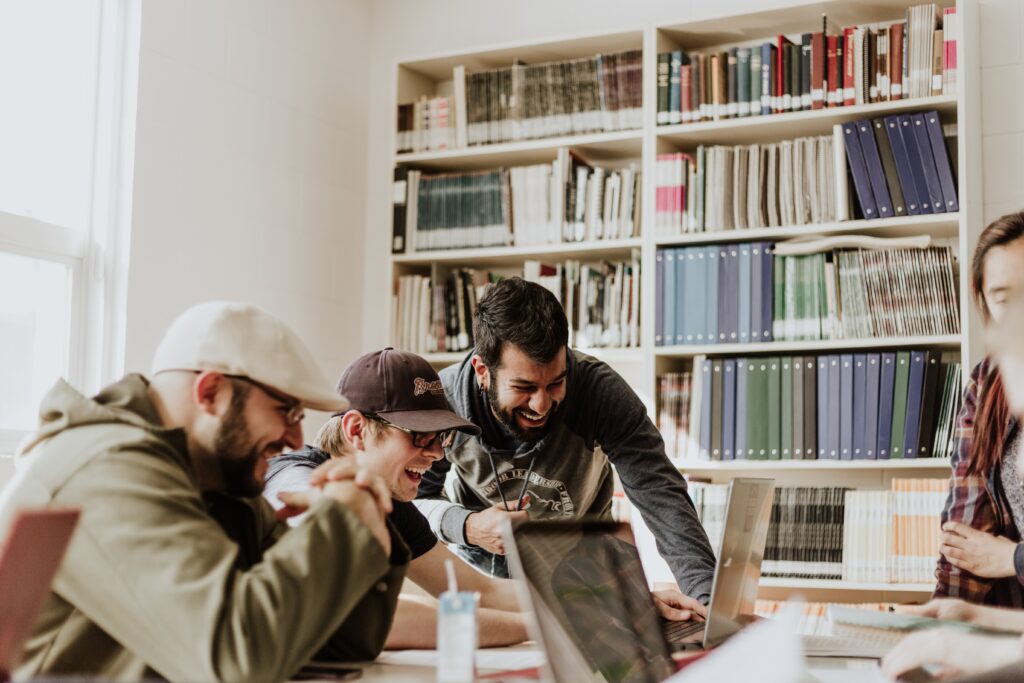 And what's more, informality plays a crucial role in the work culture, as well.
It can improve collaboration, make communication better, and even boost morale. After all, when informality kicks in, you actually get to connect with people instead of simply wrapping up tasks. It aids in creating a workplace that fosters social connections.
This informality surpasses the hierarchies as people across designations might connect with others. Perhaps it's discussing last night's game or "Succession" episode, or even sharing a hobby.
There is no doubt that informality can play a strong role in the workplace of today, allowing for true work-life integration as people relax, open up, and truly talk about things they love (besides work, of course).
While office spaces organically offer employees the opportunity to connect, remote working requires a little more effort. After all, not everyone will just call their colleagues for a quick chat!
The power of informality cannot be understated, and there's no doubt that it is a critical part of the office culture today — the social ties it creates often spill over into work, improving employee loyalty, bettering communication and therefore productivity, and creating a space for truly engaged employees.
However, too much of anything can have negative consequences — and such is the case with informality in the workplace.
When informality crosses hierarchies and becomes the norm, it becomes difficult to manage your team, affects authority, and can even make work more frustrating. That's why striking a balance between formality and informality is so important.
Striking the balance
Finding a happy middle ground between formality and informality can help you create a workplace that truly fosters a strong internal culture. It ensures that work gets done without social ties getting in the way.
Here are some tips to get you started with balancing formality and informality at work:
Create boundaries
We're all still in the office, so creating specific times for employees to truly connect and unwind can help. It allows employees to connect with others from beyond their team, encourages people to learn and listen to one another, and creates strong social bonds. By making this time-bound, it also won't eat into work time.
At Sogolytics, we have several such initiatives, from Wednesday Watercooler to Friday Forum, wherein employees take a break from work and have informal conversations about anything under the sun for an hour.
Follow processes
As helpful as informal communication can be, formal communication ensures that information is conveyed directly and effectively. It also ensures that all the parties concerned are in the loop.
So, while employees might approach their managers to informally provide updates about a project, make sure all the communication is redirected to the groups concerned, or even written out in an email.
When you encourage your team to follow the processes, you will ensure that they retain accountability for their tasks and ensure that work gets completed.
Be clear
Don't be afraid of being direct. While it's great to connect with your team members about what they did over the weekend, which hobbies they're pursuing, or which movies they love, it's also important to ask them about work progress, ensure that they are taking ownership, and check in about their plans for the next steps.
Asking for updates doesn't mean micromanaging or even putting your employees under the microscope, it simply helps them keep work progress and productivity in mind.
Implement empathy
While informality allows employees to approach you with their concerns, enabling you to capture candid feedback, there's one other thing that helps you capture those insights: empathy.
Leading with empathy makes it easier for employees to approach you about their concerns, and also shows that you genuinely care and are willing to put the employee's well-being first without compromising on the boundaries of the workplace. While informality is necessary, it isn't always the need of the hour.
Today, it's important to create a highly engaged and collaborative work environment, and the formal and informal aspects come together to build that culture.
While team building activities are a great way to instill this spirit and help ignite collaboration, these are often not regular occurrences. That's why it's important to ensure that you implement activities and communication opportunities on a regular basis while also ensuring accountability.
Regular check-ins with managers allow employees to toe the line with formal yet informal conversations that can help them express their professional concerns and challenges, ask for help where required, and understand how to improve.
This will also help them feel supported while feeling connected to the larger picture as they understand the impact of their work and the value they can add.
So, how do you fare?
Has your organization achieved this balance? Find out by asking your employees!
SogoEX helps you connect with your employees by not only capturing their voice, but also decoding their feedback to reveal critical insights!
Not sure where to start? Let's chat! We'd love to give you a free demo of our platform and discuss our many different offerings to find the one that suits your organization the best.